I'm currently making a quilt for Aidan using my Big Shot Plus and have been blogging about it over on the Sizzix blog.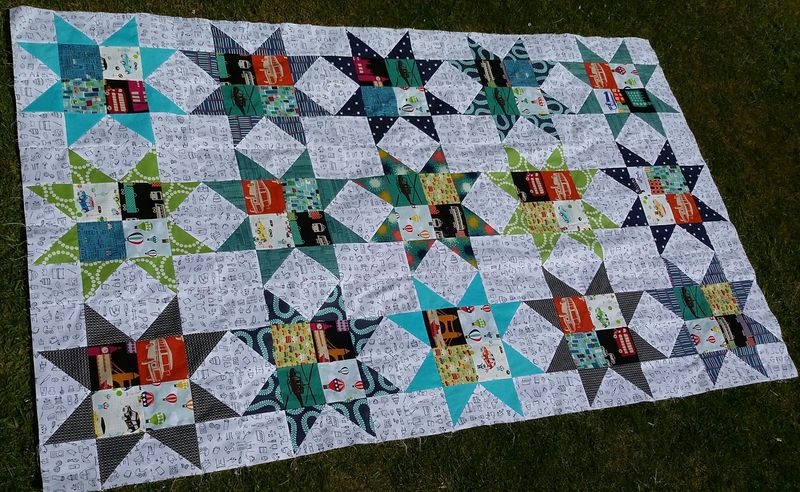 This particular project or more specifically the fabric I'm using for it, has thrown up an unusual (well I think it's unusual) and completely unexpected issue. I bought the fabric (A Day in the Life, Mummysam for Robert Kaufman) online and so didn't get to examine it up close before buying it but it seemed perfect, it was a great low volume print covered in lots of little pictures of everyday items and full of interest. What could the problem possibly be? Can you see it?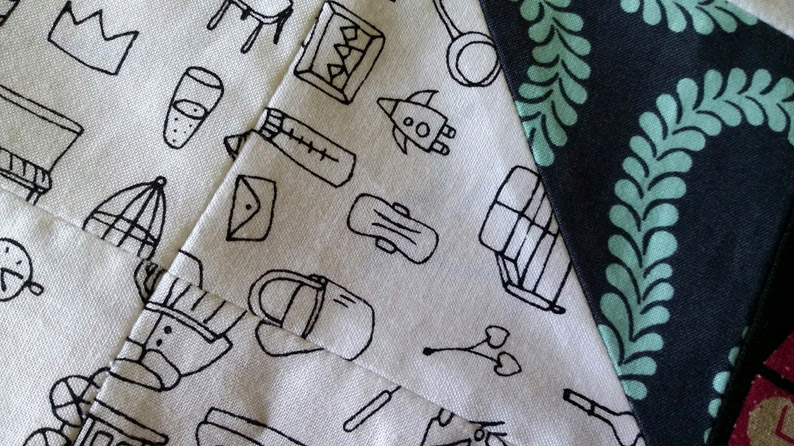 Once you've seen that one, it leaves no doubt as to what this is (I actually missed this one but my friend, Lynne pointed it out).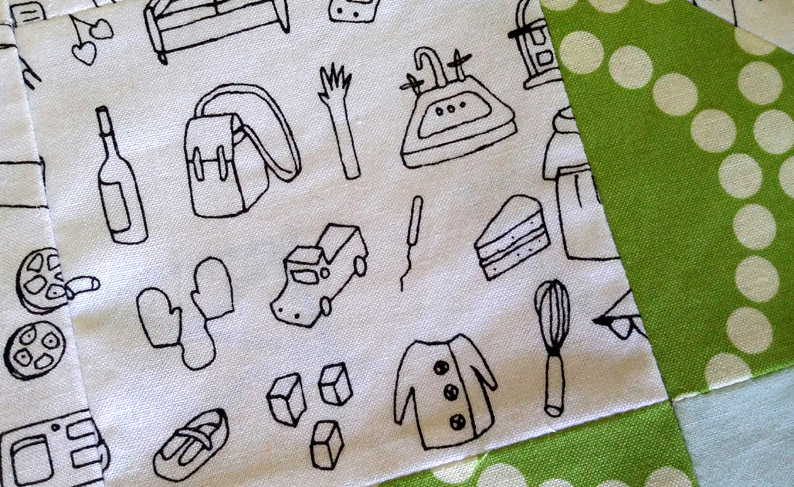 Not exactly ideal on a quilt for an almost 8 year old boy. I was really conflicted about what to do and gave it a lot of thought. On one hand they are very normal, commonplace items used by a significant portion of the population, was it weirdly repressed to object to pictures of sanitary products on a quilt? They were after all very small pictures mixed in with lots of others and why didn't the toilet roll cause the same reaction? I am determined to raise sons that are not squeamish about this sort of thing but still, sanitary towels and tampons on a boys quilt. I kept going over and over it and then I rang my sister for her opinion and she laughed. And laughed. In fact she might still be laughing about it now.
So that was it, a cover up operation was to take place. I pressed some iron-on adhesive to the reverse of some fabric scraps and then used my Big Shot Plus machine and a star die to cut a pile of little stars to mask the unwanted pictures.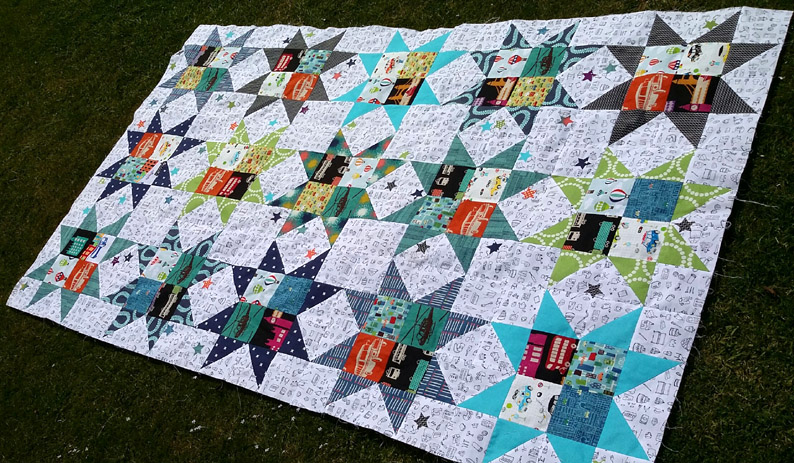 Fortunately the stars work really well on the quilt top and despite being there purely to hide the towels and tampons (and a few knickers and suspenders too), they don't feel like a compromise at all.
My mum asked about the bras but bras are always hilarious so they can stay.