Well, Christmas is nearly over and I'm sat with a glass of mulled wine and a piece of rocky road (72 squares made so far this holiday) ready to pick over the happenings of the last week. Despite my love for the season, Christmas was ever so nearly cancelled during the run-up after a stressful couple of days when all of the preparations had become a little too overwhelming and Aidan topped off a particularly exhausting day by turn-styling past the Christmas tree for the kabillionth time, deaf to the repeated warnings, knocking it over. Twiddling with 80 fairy light bulbs tangled around a needle-shrugging pine to discover which one was preventing the entire set from working is not much fun.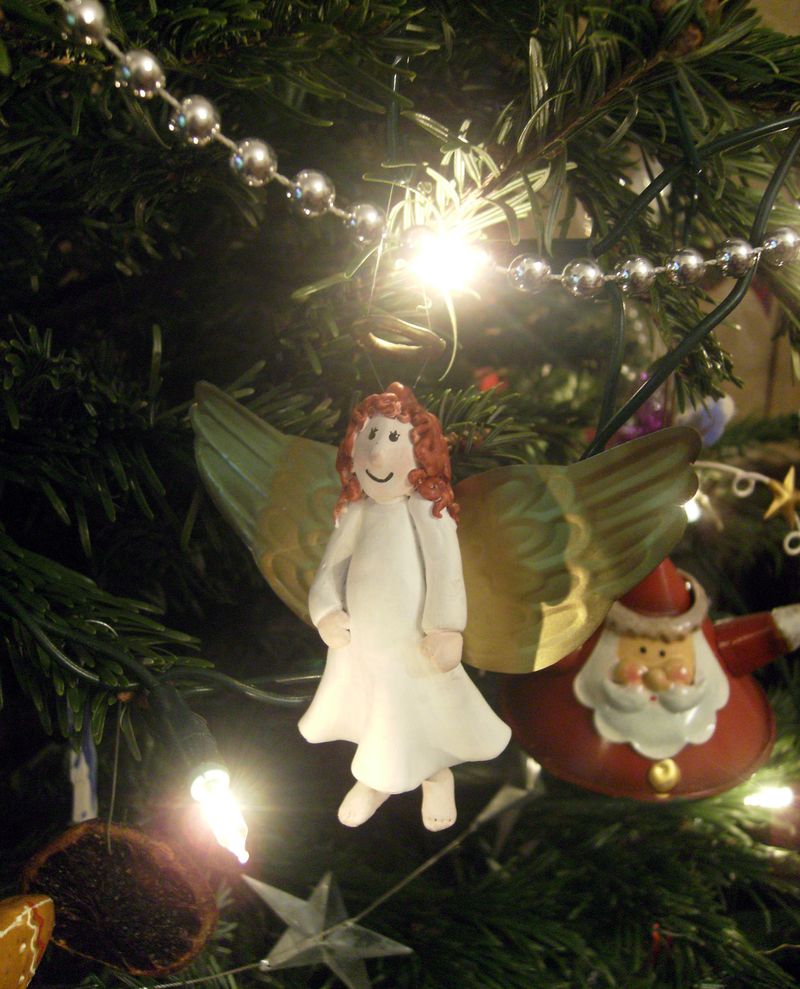 Deconstructing the tree completely was evaluated against re-decorating it (minus 3 broken ornaments) but things didn't quite reach that level of bah humbug.
I had high hopes of this festive period as it would be the first Aidan was fully aware of and well, therein lay the problem really. Grand notions of a magical time for him full of exciting activities, wintry walks and picnics were entertained, when actually it became a time of frantic shopping, wrapping, delivering, present-making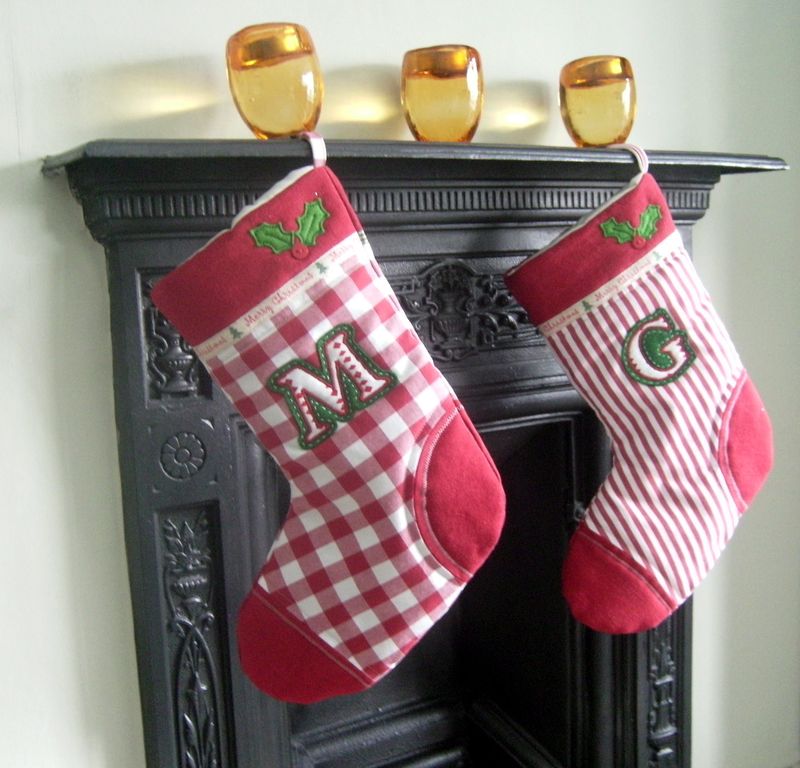 and a wisdom tooth inflammation thrown in necessitating Christmas Eve dentist appointments and 2 courses of anti-biotics. Ho ho ho. Oh and the bath got cracked too meaning that only baths of a depth of 1/2" are now possible, although if it had to happen, just before bathroom suites are halved in price is the best time really, silver linings and all - especially as we've always hated the bathroom that's in.
Every year a cloud of festive fed-uppery descends just before the main event, accompanied by a brief wallow in my organisational shortcomings. I did actually write myself a manual a couple of years back on how to ensure a more organised Christmas, it has handy sections entitled 'Survival Tips' and little pep talk paragraphs to ensure the bigger picture is observed. I opened it for the first time this year on December 21st, flicking hurriedly past the sections marked 'things to do in October/November'. Anyway a revised edition is being made to work in conjunction with the new Charlie and Lola family organiser calendar - it'll be foolproof. One of this years new tips is definitely to complete a large proportion of the shop via the internet by the first week of December.
Overall a slight sense of having let Aidan down a bit in making everything truly special remains (I'm really ashamed to confess that he hasn't even had an advent calendar), although it's probably just my own hopes for him that have been let down really though a case of bigger picture myopia. He's had a grand old time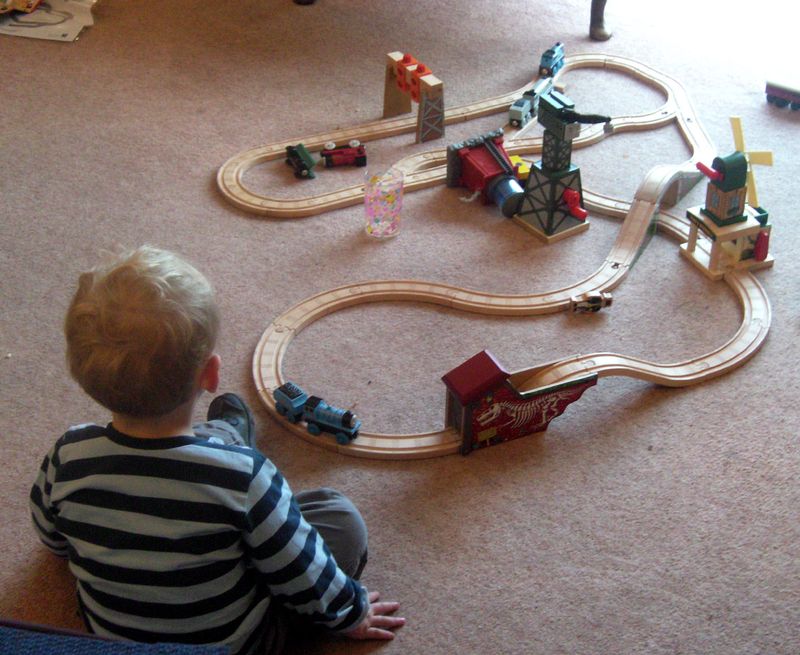 sleeping over at his grandparents whilst we loaned our house to visiting family and spending the days at his other Nana's minesweeping the vast array of nibbles. A great day out was also had mid-December when we had a trip on the Santa Express in Llangollen. Thank you very much L for organising it and for sitting inbetween the two boys on the drive, enduring their 2 year-old boundless excitement on the way there (and snores on the return). A repeat visit next year is a strong possibility.
So 2010 and a new decade is about to begin. A lot has happened in the past 10 years, it has held some real joy but true sadness too for my family. Here's to the next decade, Happy New Year x