My Mum has long favoured Christmas Eve over Christmas Day because of the excitement and anticipation it holds and over the last few years I have started to feel the same way. Many of the aspects of Christmas that I love, the twinkly lights everywhere, the decorations and festive activities, all begin to feel stale almost as soon as the plates are cleared after Christmas lunch and the sense of it all being over for another year starts to descend. The Christmas tree ceases to possess the same (if any) feelgood festive glow for me by Boxing Day, by then it represents little more than a lost evening of packing away and hoovering up pine needles. But on Christmas Eve and the days preceding it it's all still yet to happen, there are still choirs singing carols and Santa could appear on the Rotary Club sleigh issuing sweets at any moment. It's all just a bit more magical. For me the fun of Christmas is in the run-up and we're making the most of it with several advent calendars this year.
There is this one, the advent bags containing chocolate, which is now on it's third year.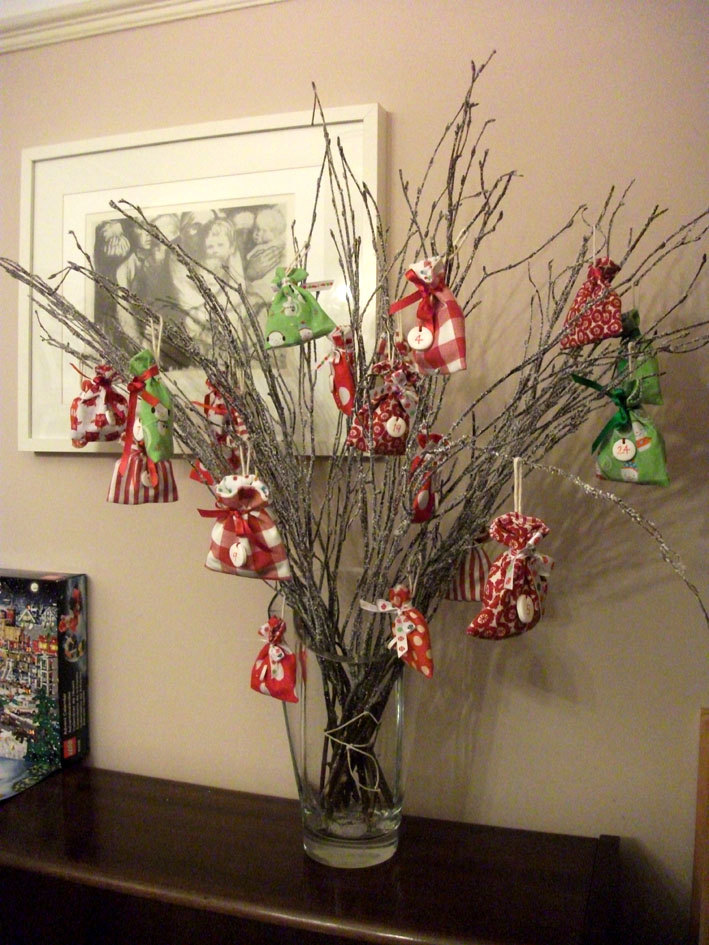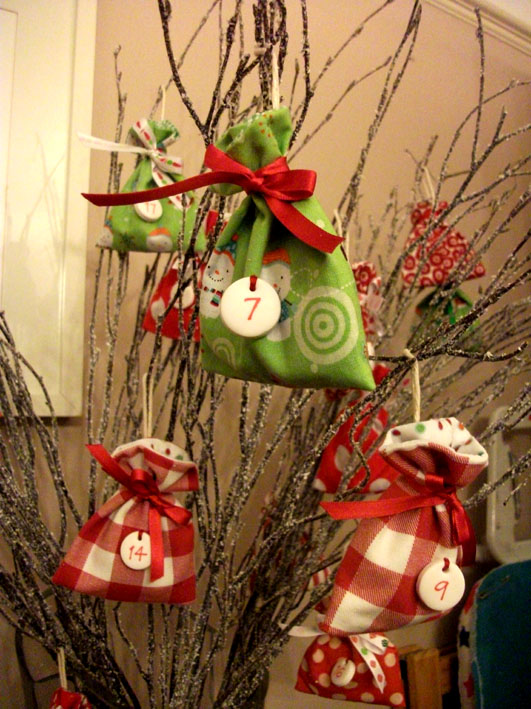 Bag number 24 always has a note in accompanying the chocolate, detailing the location of a new pair of pyjamas to wear that night (they were hidden in the sand-pit last year).
This Lego one for Aidan which has been a HUGE hit.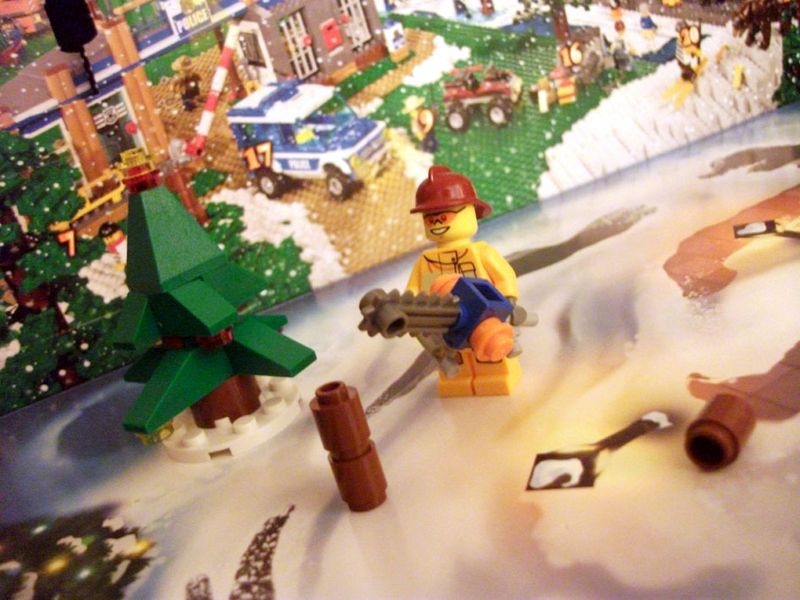 We've had to build in extra time to our morning routine to allow for the lego building.
And lastly a book advent calendar put together by Aunty Beth who got the idea from Pinterest I think.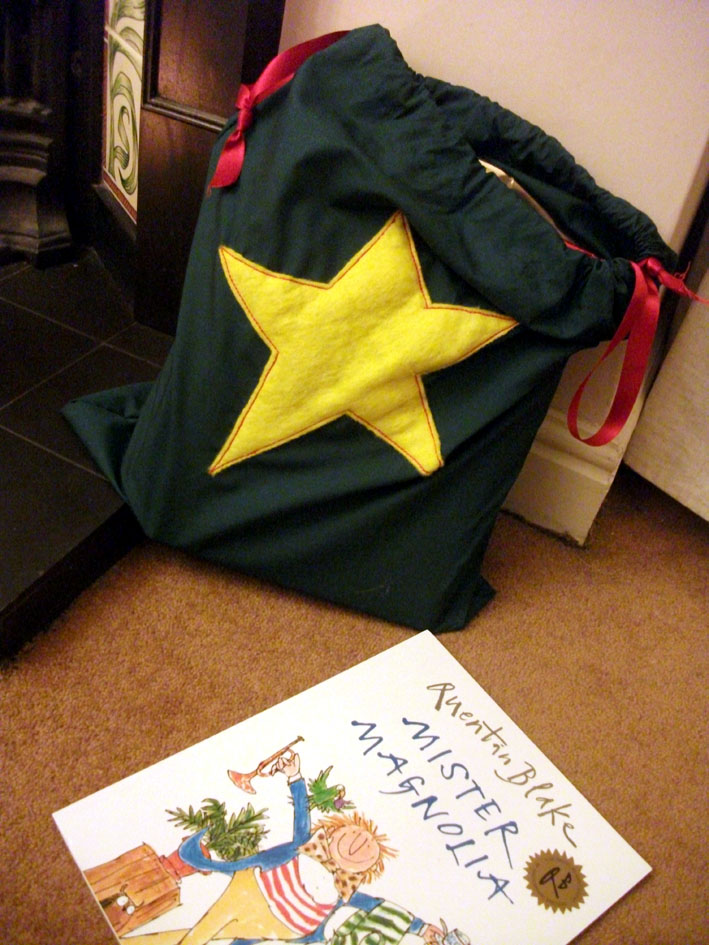 Beth assembled most of the books, made a drawstring bag to hold them all and wrapped them in red and gold, gold for Aidan to open, red for Rowan and they each get to open one on alternate days.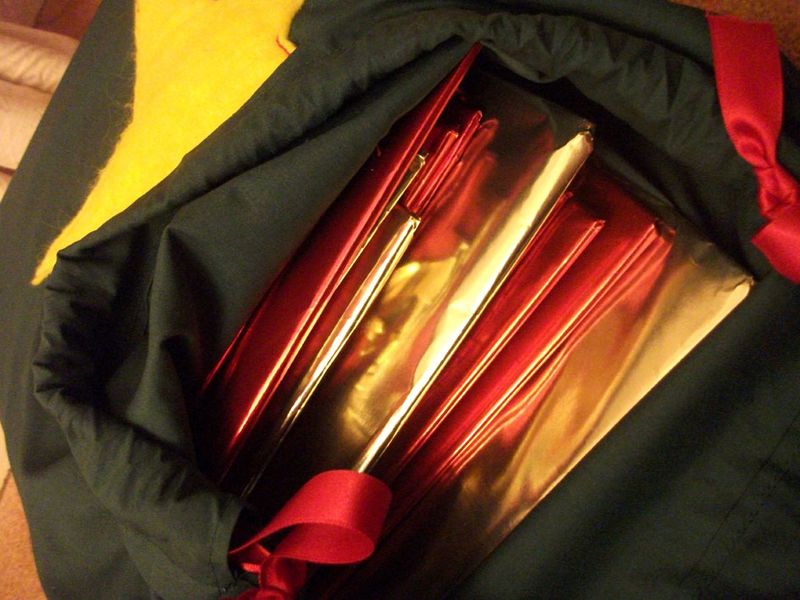 When Beth suggested a book advent calendar I thought it was a nice idea but in practice it's so much better. It differs from the chocolate and lego calendars in that this one is for the evening. Once the boys are in their pyjamas (it works brilliantly well at focusing their minds to getting washed and ready for bed with minimal fuss), they get to come downstairs and find that days book, it's unwrapped and then we sit and read it together. So far 'The Tiger Who Came To Tea' has been the biggest hit - a classic that up until now we've missed out on.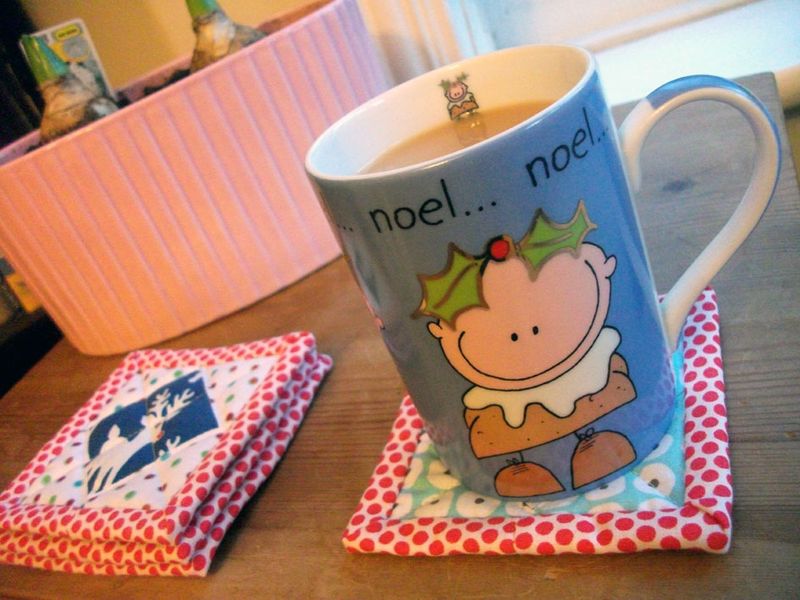 Oh and December 1st is when the Christmas mugs and coasters can come out too. It's all about the run-up.