When I was growing up our family Christmas tree was filled with this style of Christmas bauble. Being shockingly sentimental when it comes to Christmas (any opportunity to recreate something from my own childhood is irresistible, see this post) and loving a bit of retro style, I decided to have a go at creating my own fabric retro bauble.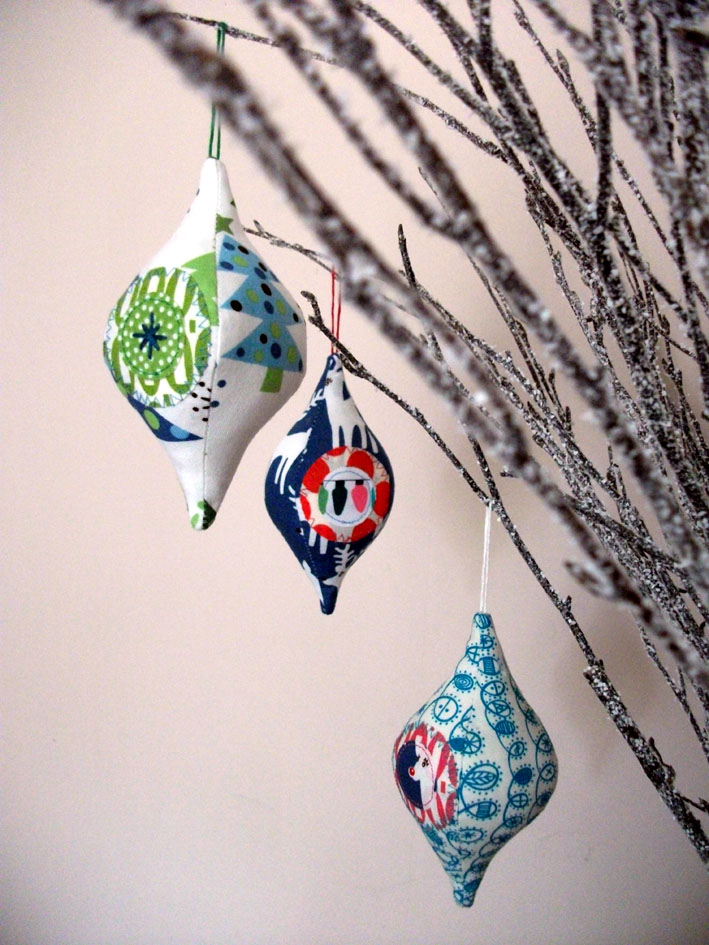 This is the shatter-proof result made from some more of my favourite Robert Kaufman reindeer and tree print scraps along with a bit of Moda Summersville.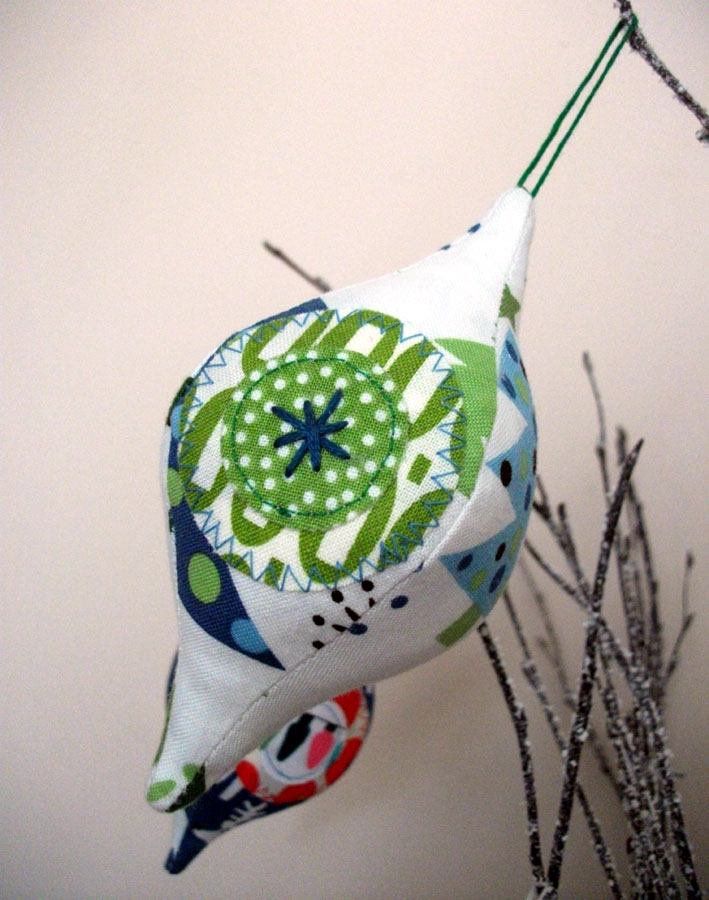 I really like the look of them hanging together on a bunch of twigs and so if there's time I may make several more and display them together like this to Christmas-ify our dining room, the one downstairs room that always seems impervious to the festive season.
The pattern will hopefully be added as a free download sometime next week allowing plenty of making time before the festive season hits.