All of a sudden my eldest has finished his first year in senior school, my youngest his first year in junior school and I am onto my fourth kit already; Avery Fox.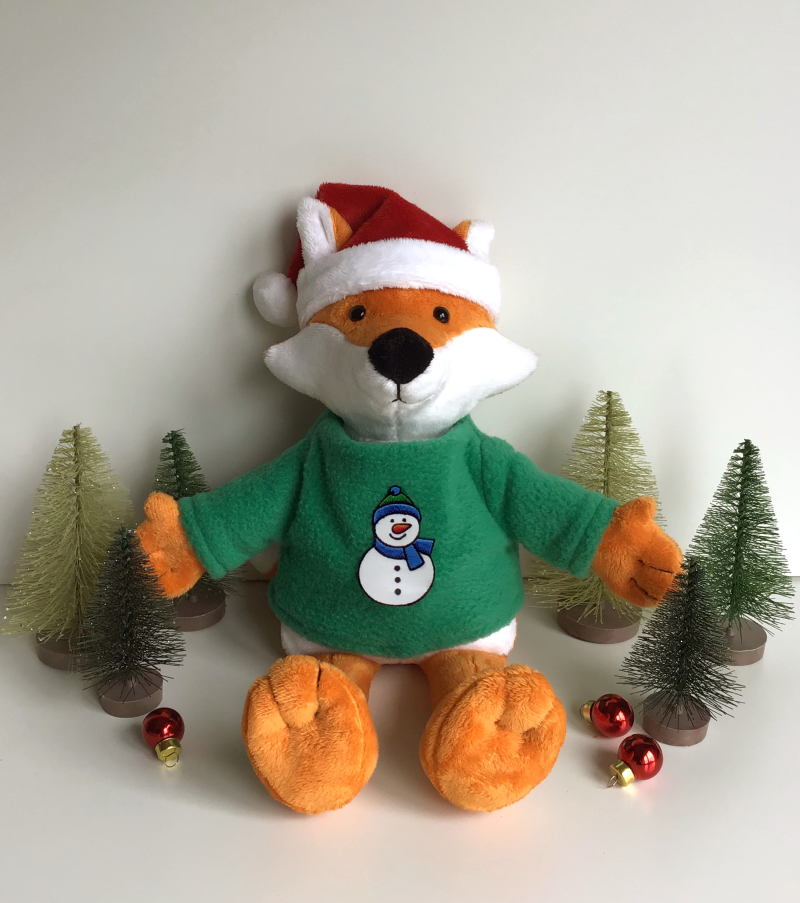 Avery Fox is a festive kit out for Christmas-in-July and is available now in my Folksy shop the kit contains full-colour instructions with full-size templates, safety eyes, embroidery thread and the fabric to make him and his Santa hat and Christmas fleece jumper (plus a choice of 2 festive patches to go on it, a turkey or a snowman).
Just in case anyone wants to make him well ahead of the festive period then I thought I'd give him a non-festive clothing option too and so have written up a pattern for a waistcoat - although given that we are now experiencing a heatwave maybe I should have gone with budgie-smuggler swimming trunks instead...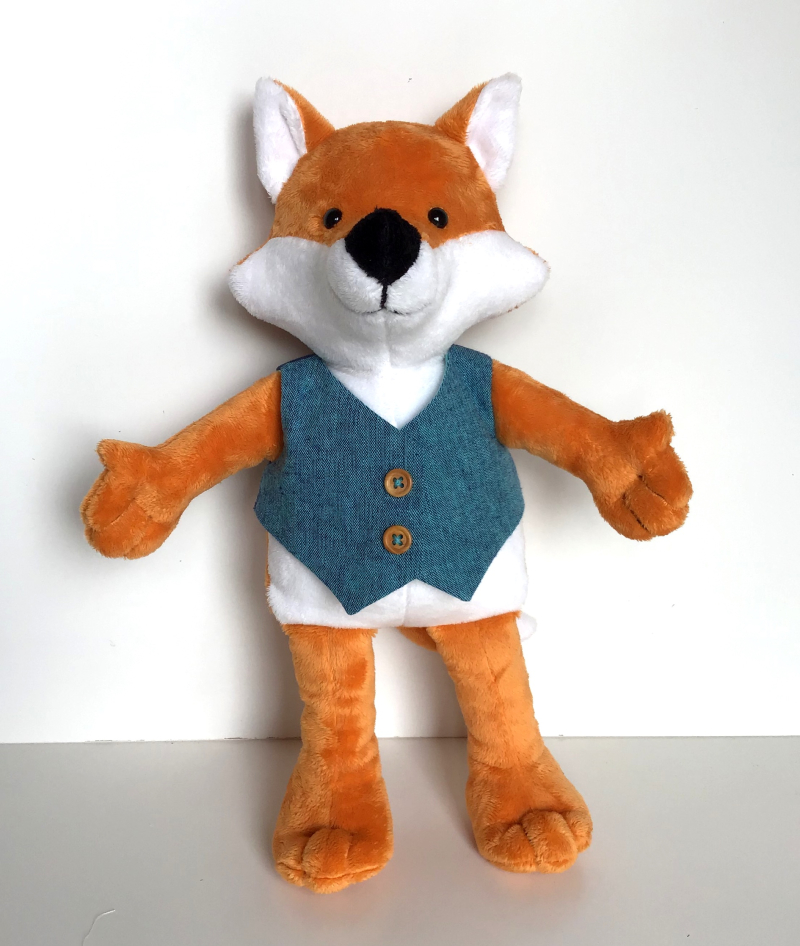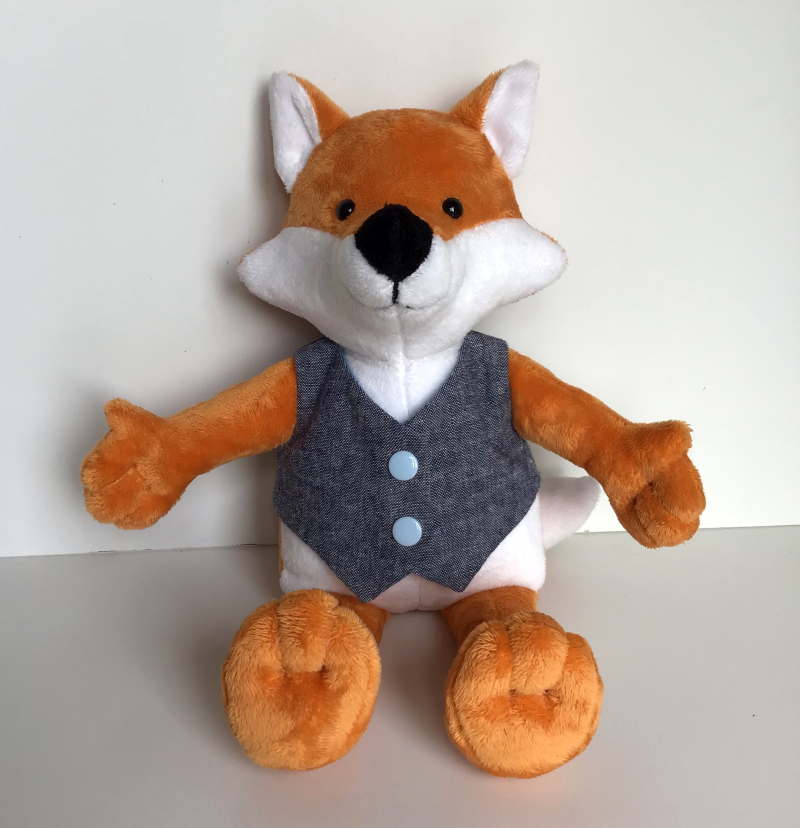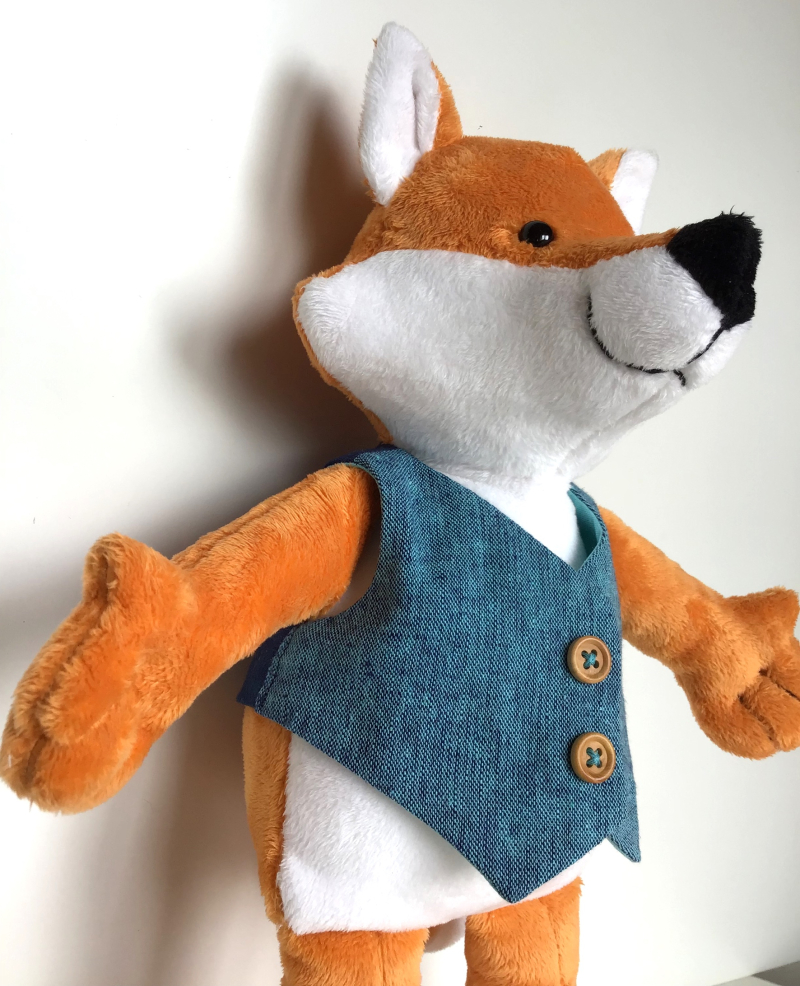 The pattern for the waistcoat is free to download here:
Disclaimer: I have just finished the pattern this afternoon and whilst I'm pretty confident I've put everything in and it's understandable it hasn't been pattern tested by someone else so there may be information missing etc (if you spot anything then feedback would be much appreciated)! The front exterior fabric is some of my favourite Essex Linen Yarn Dyed by Robert Kaufman (Denim and Malibu) and the solids used for the back exterior and linings were from my stash.
Happy sewing!