I'm going to try and blog a bit more frequently again as a way to keep some order and focus in my sewing work as much as anything else but also to keep news of kits and new patterns up to date. I started a journal again last month too as a way of processing personal thoughts and feelings so writing everything down is my current life-strategy to stay on top of things and be more organised (being super-organised and efficient is THE DREAM and when the year comes that my self-assessment tax return is submitted pre-Christmas then this achievement will be unlocked). My eldest son had his first proper parent's evening at senior school last week and several of his teachers commented on how organised he is and he really is and I'm delighted about it but can't for a single moment take any of the credit, there is a Saffy and Edina from AbFab parent/child relationship going on between us in that department. He always comments in horror at the number of tabs and files I have open on my laptop at any one time but I have recently read that that is a sign of a creative mind so the defence rests there on that one.
For years I've designed to somebody else's brief and that is very much my comfort zone and so producing my own kits is a step out of it. That said though it isn't that uncomfortable as designing for a kit comes with a ready-made list of considerations to design around such as size - it can't be too small and fiddly so that it is bordering on the impossible to make. The most important element of a design after it all fitting together properly is that it is achievable, otherwise what is the point? So the instructions need to be clear and easy to follow and the actual construction not require supersonic-sewing-skills or two pairs of double-jointed hands and fingers. Although there are definitely several people who use my patterns who do have supersonic-sewing-skills and/or two pairs of double-jointed hands and fingers because they reduce the patterns down and make smaller versions and sometimes downright tiddly-widdly versions of them and it always amazes me!
When designing for magazines I'd always try to use plush fabric that was readily available not any of the specialist stuff I have on my shelf from factories in the Far East. Now that I supply the fabric with the kit the considerations are; what I can get hold of, is it good to work with and how does it look and feel for the finished toy. There are some plush fabrics that are truly awful to sew with (and if the reverse of the fabric is as fluffy and furry as the front then awful to mark out too) and if I find them a nightmare then I know others will too and I avoid them at all cost as the process should be as much fun as the final toy. But there will always be hoovering up after sewing with plush, I can't help that sorry.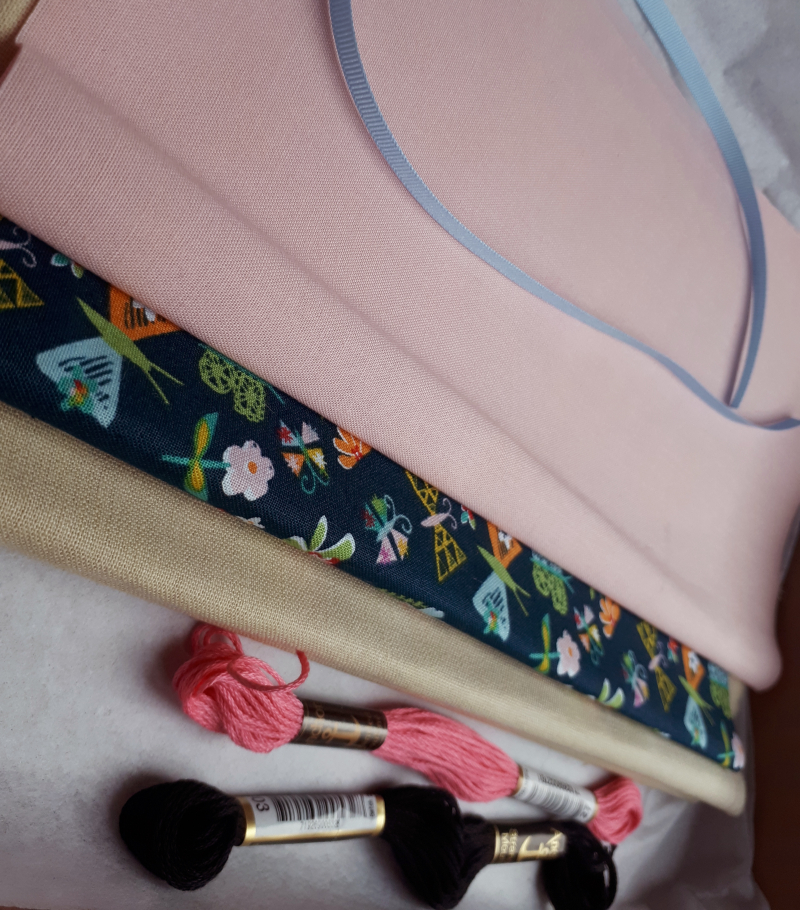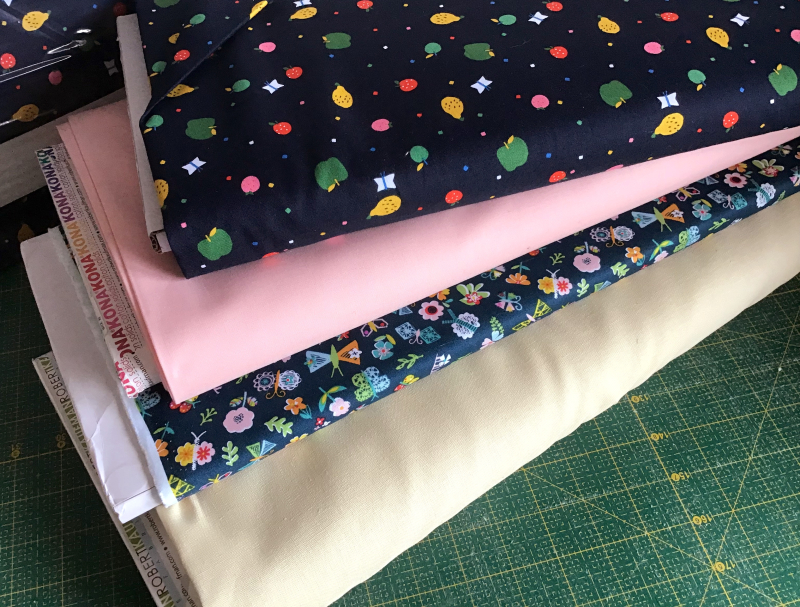 Choosing the fabric for a design and kit is one of the best bits of the process. For Nell Mouse I went with Essex Linen in Sand from Robert Kaufman, it handles like a cotton in that it doesn't fray but has the feel and look of a linen and is harder-wearing meaning you can be quite forceful when stuffing the toy and embroidering the facial features. One of my first patterns in Love Patchwork and Quilting (and later also published in Simply Sewing, pictured below) and one that has a special place in my heart is the Big-Eared Bunny and the original bunnies that appeared in the magazine were made from Essex Linen and I wanted to capture the look of them for Nell (that's why each kit comes with a bunny pin badge).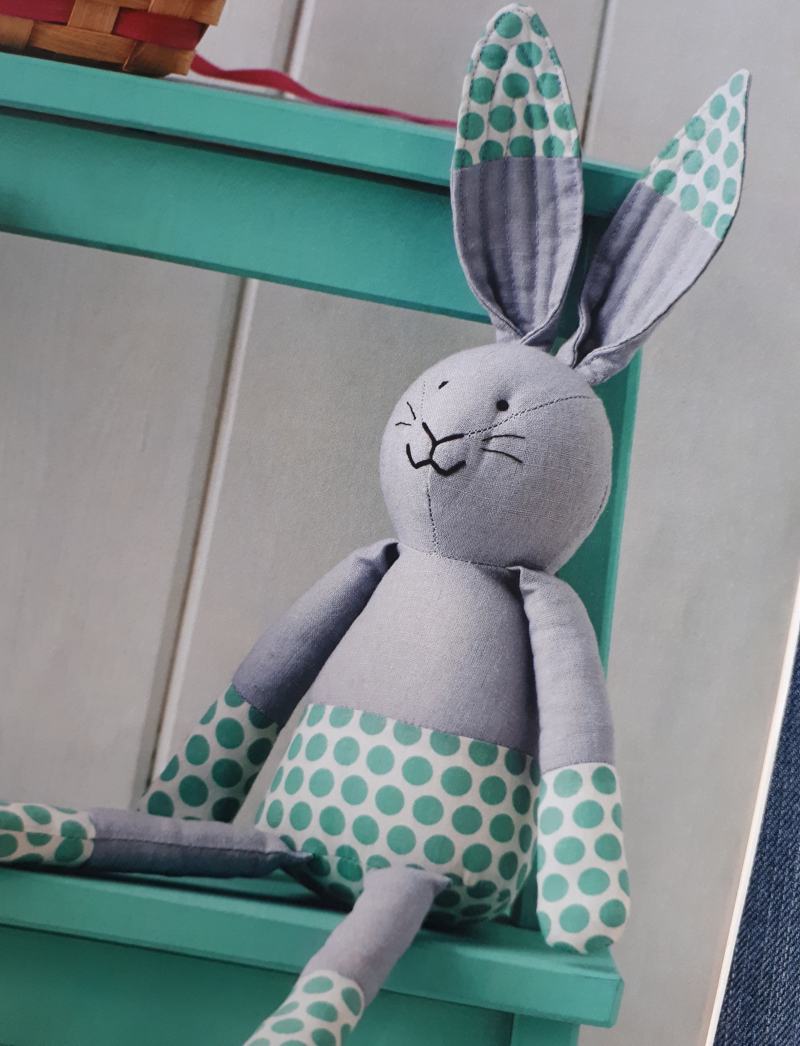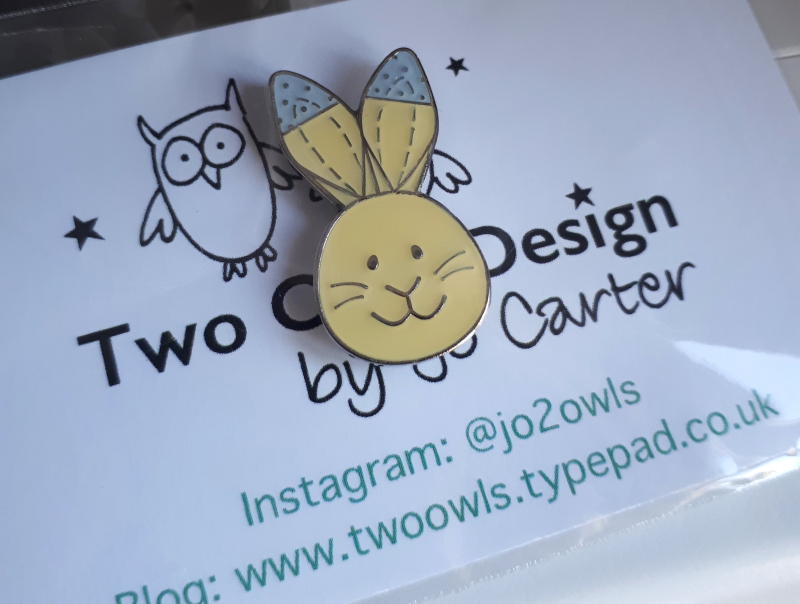 The linen also provides a nice subtle contrast to the cotton fabrics used for the ears (Kona Cotton Solid in Bellini) and the printed fabric for the playsuit (original playsuit was in Club Tropicana in Navy, Dashwood Studio and the new alternative print is Eden Pop in Fruity Scatter also Dashwood Studio). Pictured with the linen is a sneak peek at fabric that will be in the next kit which has a fabulous texture too.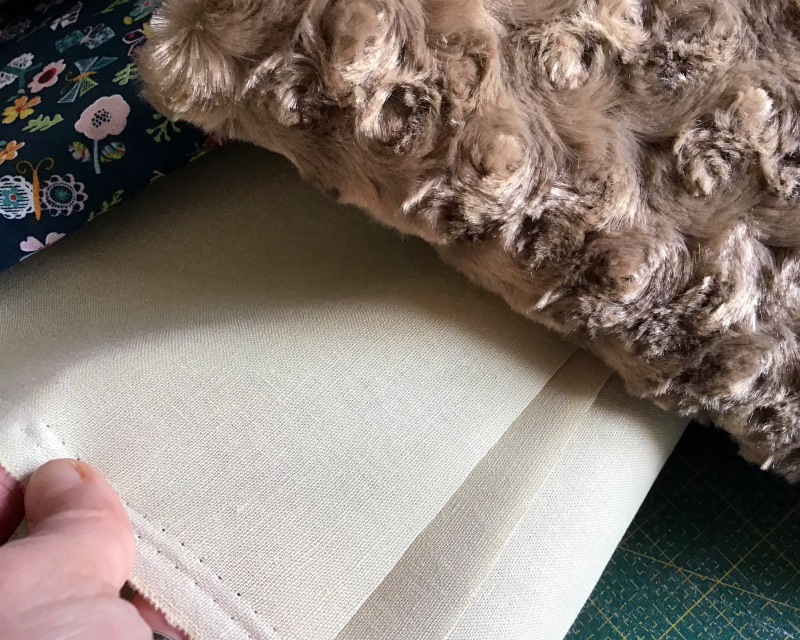 And also a fabric record book is pretty organised no?