Tap tap - does this thing still work? Yeah it's been a while since I last blogged.
I am so delighted to be a part of Coloured Buttons Sew A Softie blog hop for the festive period, check out Trixi's blog for an adorable softie envelope. There are lots of great patterns to make and projects to get the kids involved with on the hop and a touch of Christmas crafting is always the best way to get into the festive mood. Check out the first few of posts here, here and here. Here's my contribution; a brand new (very I only started it on Monday) and FREE sleepy Christmas Mouse tree ornament.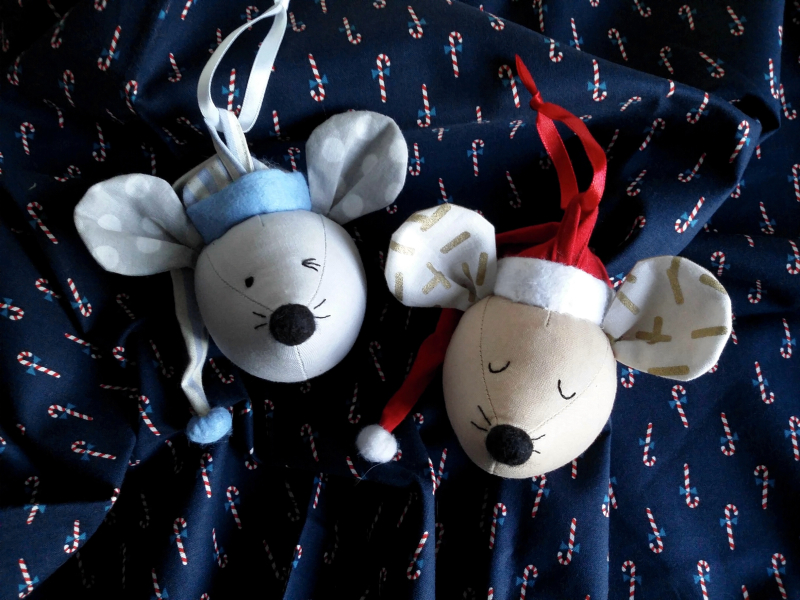 'Twas the night before Christmas, when all through the house,
Not a creature was stirring, not even a mouse
The inspiration for this design was the Clement Clarke Moore poem and I've made 2 variations; one fully asleep mouse with both eyes shut and the other peeking with one eye open to catch a glimpse of Santa. The hat can either be made as a Santa hat or a Wee Willy Winkie style sleep hat. 
So if you fancy making one then the pattern is over that way with my other patterns >>>>> 
And check out #sewasoftie on Instagram and @colouredbuttons to see a list of all of the other makers that are involved.