The assumption that there isn't much point sewing something to give as a gift to a seasoned sewist because they are able make whatever it is for themselves is a fairly logical one. It is a gift without mystery to someone that possesses the knowledge and skills to make it and who knows the work, time, cost and agonising over fabric choices that went into it. That was what I always thought but it turns out that knowing all of those things actually means it can be appreciated all the more.
My friend Lynne made this brilliant and beautiful Sew Together Bag from the pattern by Sew Demented as a surprise, not-for-any-occasion-just-because gift and I LOVE it and use it constantly.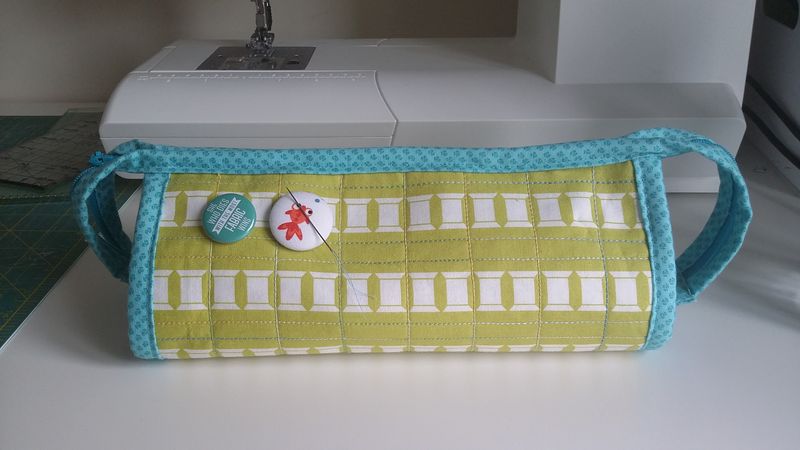 It's such a fantastic design and contains lots of compartments to keep everything neat, organised and untangled. It's such a great size, along with the usual sewing kit it's perfect to put all of my EPP bits and bobs in to take away on holiday too. It even fits my big scissors in!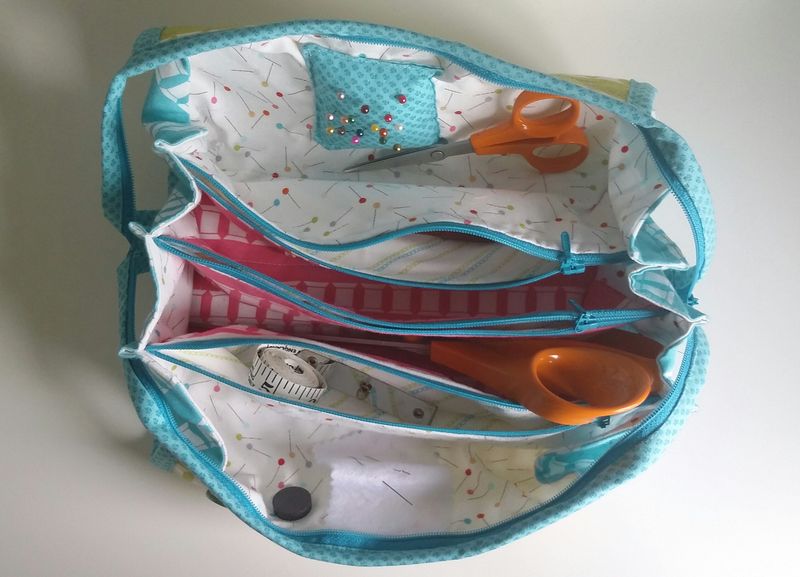 The fabric is Sew Stitchy by Aneela Hoey for Moda. Lynne also added a needle keeper and badge to the outside to make it even more gooder as my 4 year old would say. I'd seen needle keepers and wondered if they were handy - turns out they're really handy, I haven't had to get up and shakes my clothes to see if a needle drops to the floor once!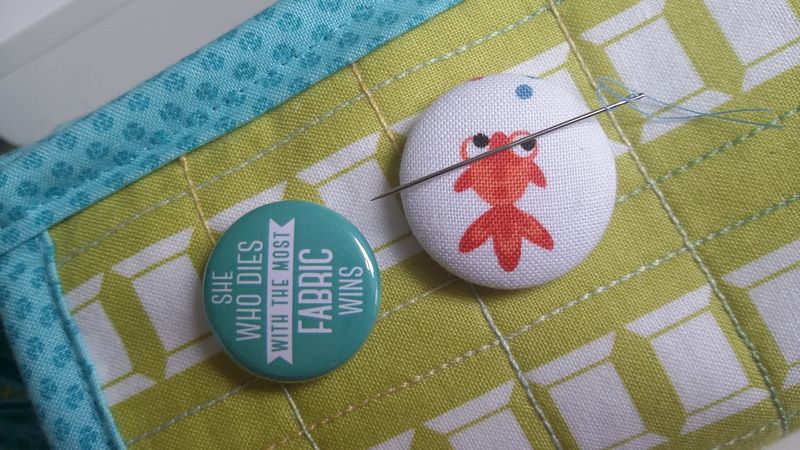 Thank you, Lynne x