Aidan's quilt made using my beloved Big Shot Plus (and blogged about in more detail here) is now finished. The chevron border is Trendsetter Chevron in Navy by Riley Blake, I bought it on a whim as it was an end of bolt sale piece at Simply Solids and it's now one of my stash favourites. If there's time over the next week I'm hoping to get a clutch bag made from it too.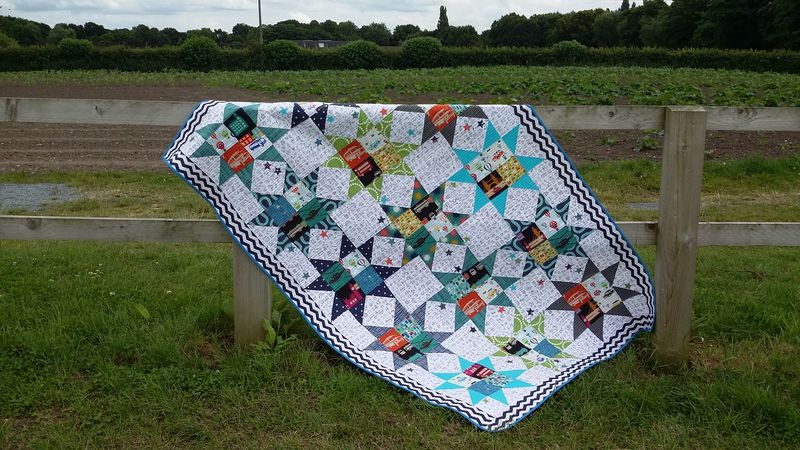 It needed photographing and so naturally it came on a trip to the pick-your-own fruit farm with us. There was a time not so long ago when I'd have been reasonably embarrassed arranging a quilt over a fence for a mini photo shoot in a packed car park. Pah, needs must.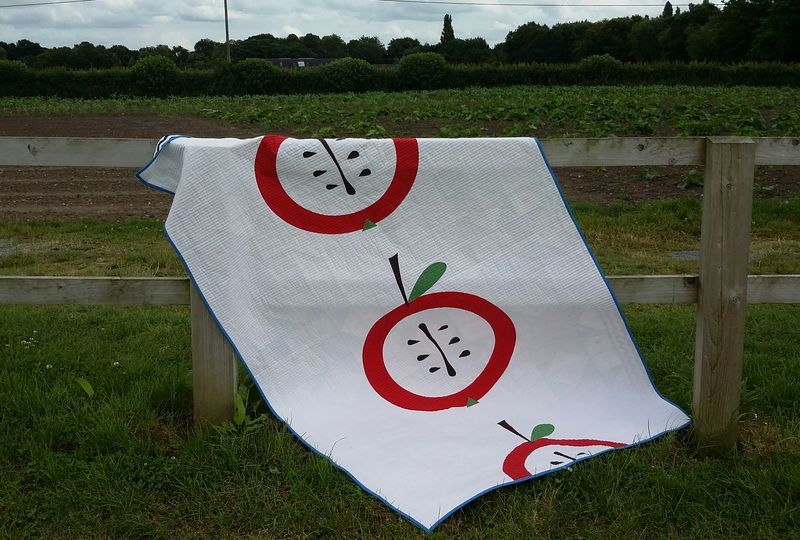 We now have to make blackcurrant jam and something with gooseberries this week.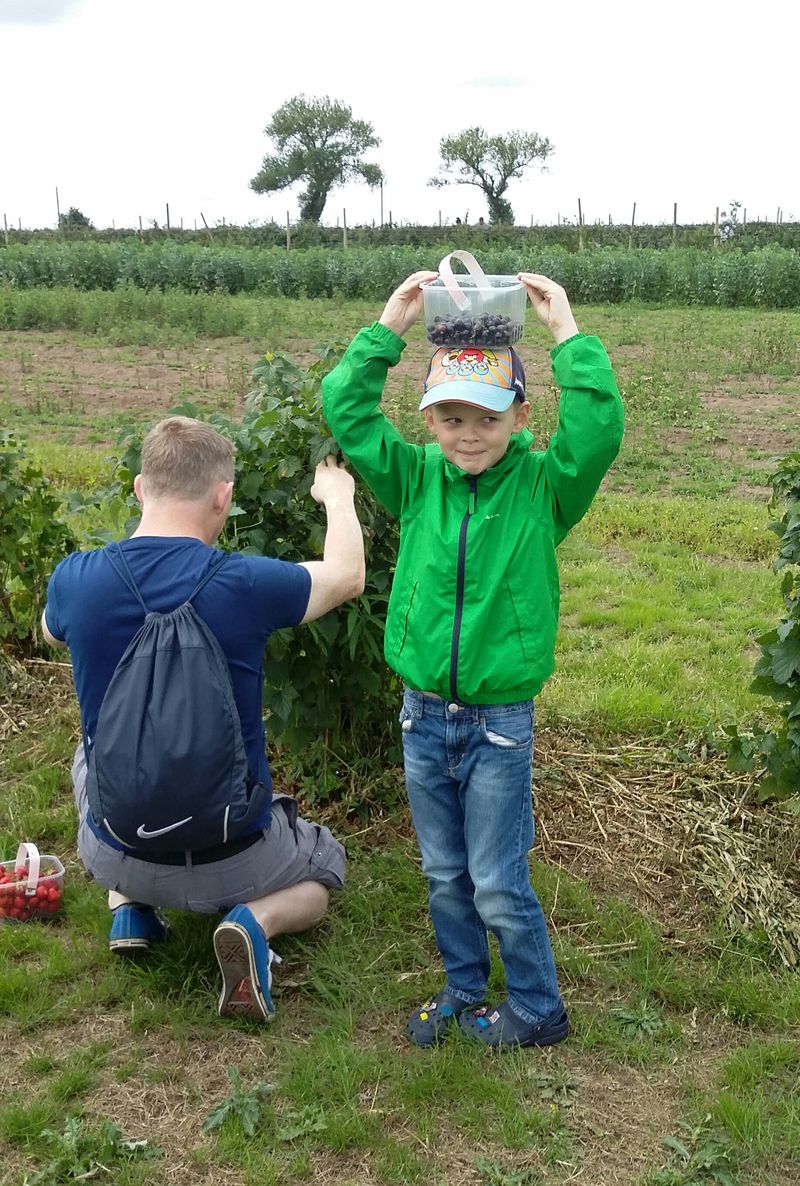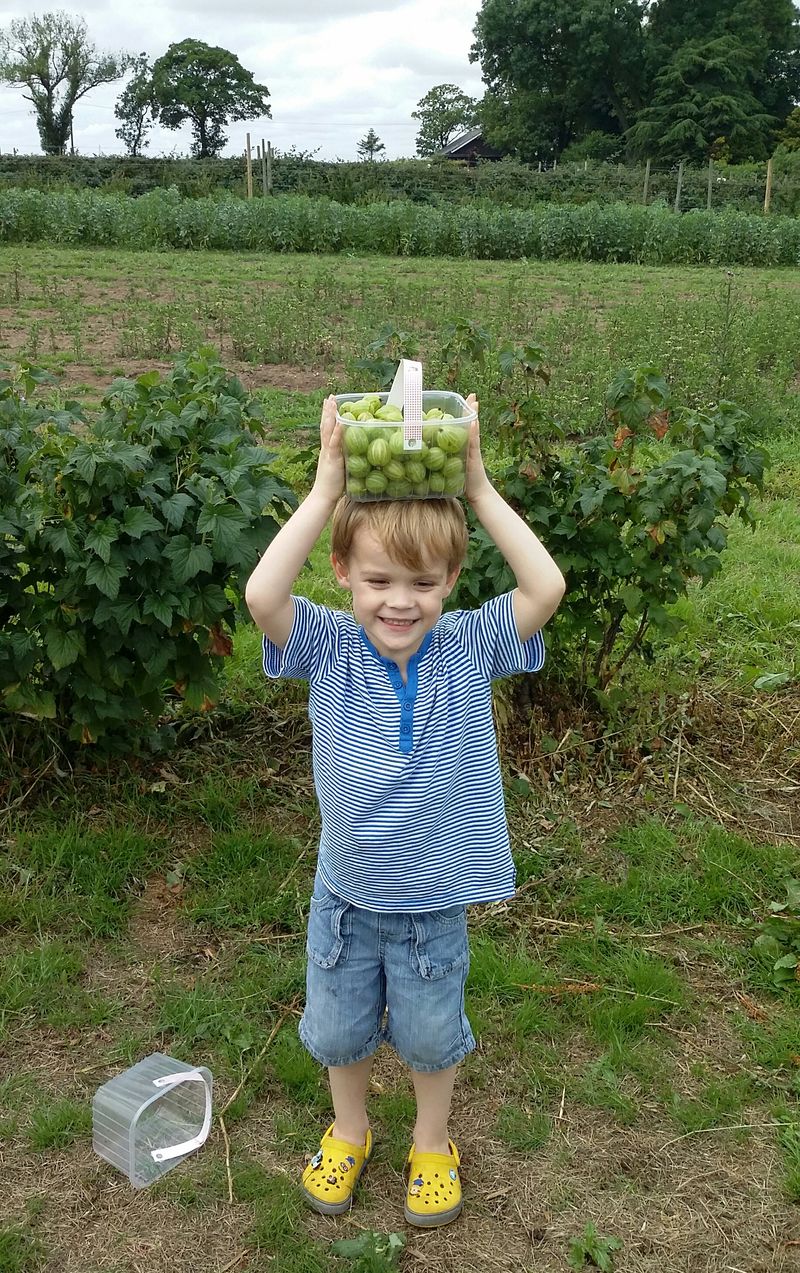 We picked those gooseberries 4 times as he accidentally tipped them onto the ground on 3 separate occasions.