Issue 22 of Love Patchwork and Quilting is out now featuring a really brilliant Liquorice Allsorts quilt on the front cover and on page 85, my Counting Sheep blankie and cushion.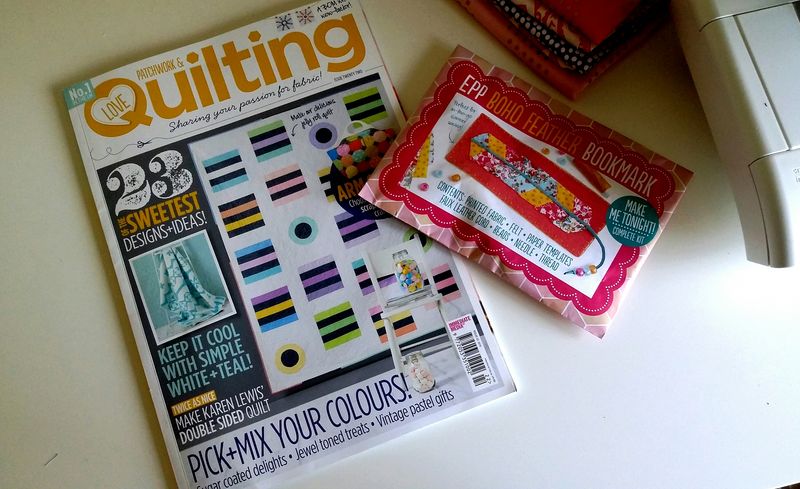 It was my first ever proper quilting pattern for the magazine (rather than the usual softie patterns) and for that reason it was easily the most nerve-racking so far (still feel a bit jittery thinking about it now).
I love loopy quilting but must confess that the loops on the sheep bodies and cushion 'sky' were not done by free motion quilting, my FMQ skills are not up to magazine close-up photo standard. Whilst it was a small cushion front/blankie rather than a full-on quilt, I decided to use a regular walking foot setting (my machine has IDT so not an actual walking foot as such) to quilt the loops.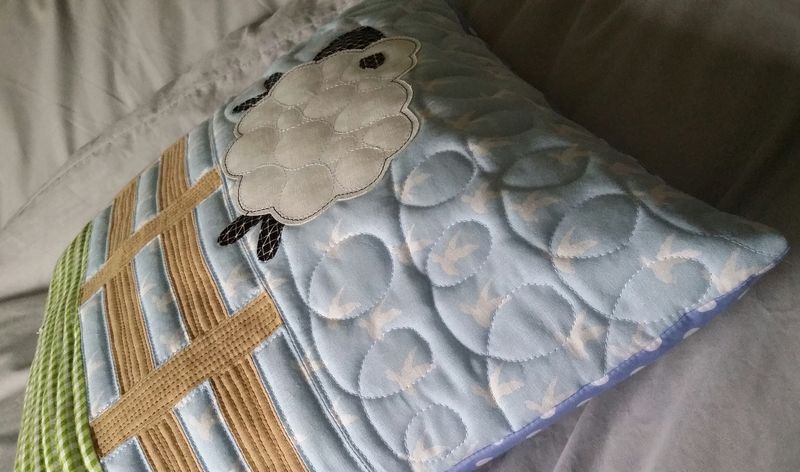 The blankie is now hanging (courtesy of a skirt-hanger from Tesco) on the wall in my new and not properly moved into yet sewing room, making it feel a whole lot more sewing-roomy.