I'm over here on the Sizzix blog today talking about this cushion.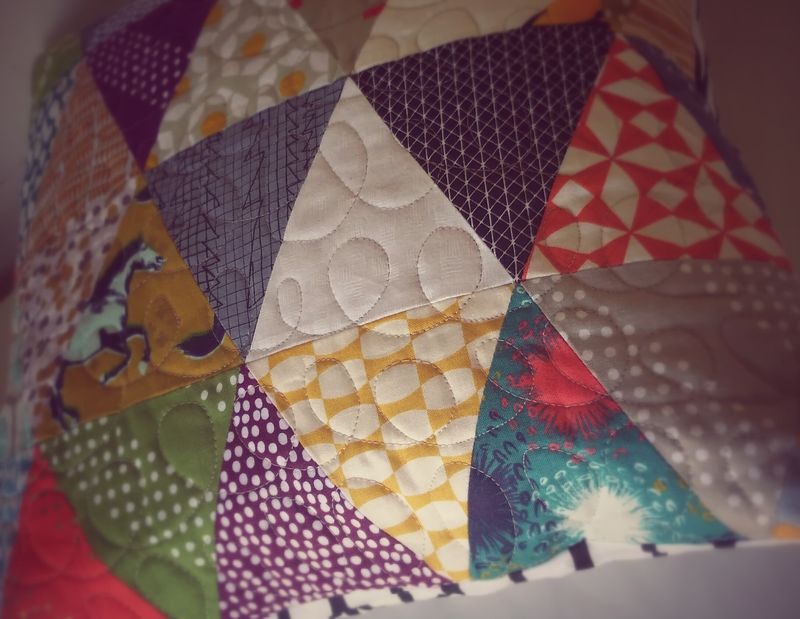 I bought a free motion quilting foot not long ago and this was my second attempt quilting an actual thing - as opposed to practising on scraps. FMQ is fun to do (much more so on practice bits than actual things) but it's so, so tricky to co-ordinate the movement of the fabric and the machine speed to produce an even result. The seam ripper saw A LOT of action before the quilting was finished.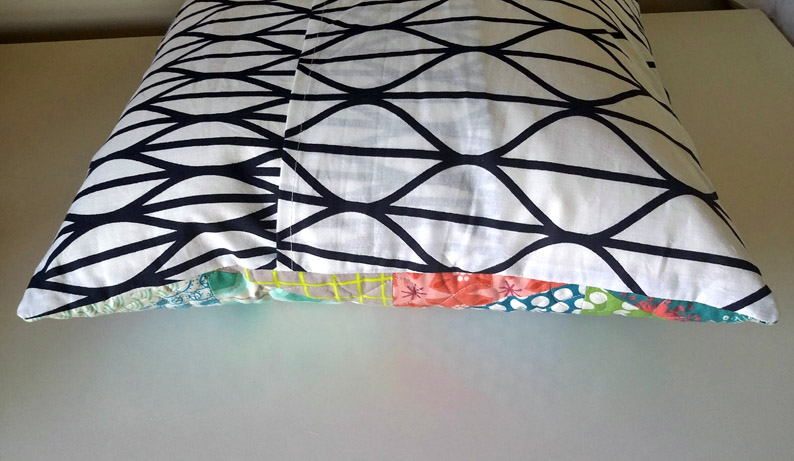 This black and white geometric print on the back is from Ikea, I think it will be my go-to backing fabric for the forseeable future - it's neutral yet still quite striking and also only £3 per metre. I think I'll probably line it next time though if overlapping it, to prevent the print showing through.