When several plates are spinning at once my blog is always the first one that grinds to a halt. Actually no, that's not true, it's the housework that stops first - we have been living in crumples in the shadow of an enormous ironing pile for a couple of months now. Either way though deadlines have eased up a little and the time has come to get (and try to keep) my blog spinning again.
Lots of sewing has been taking place and a couple of weeks ago I finished my third and largest ever quilt. We bought a new bed back in the New Year and naturally it needed a new quilt to go on it.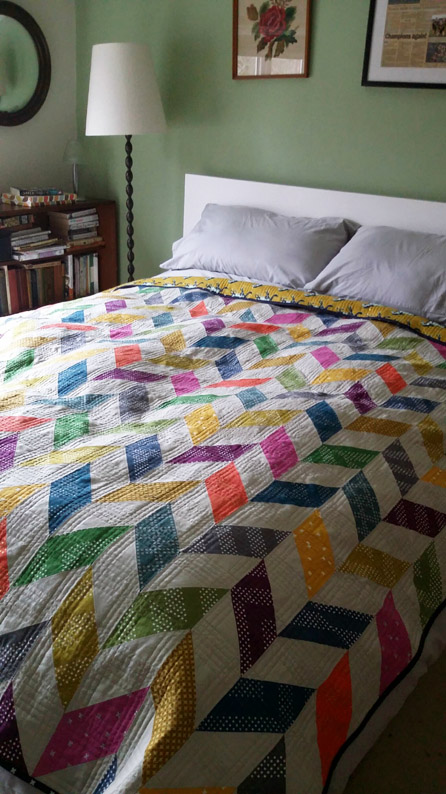 All of the cutting was done for the quilt top using my Big Shot (by far the quickest and easiest part!) and I blogged all about it's progress weekly over on my Sizzix blog page.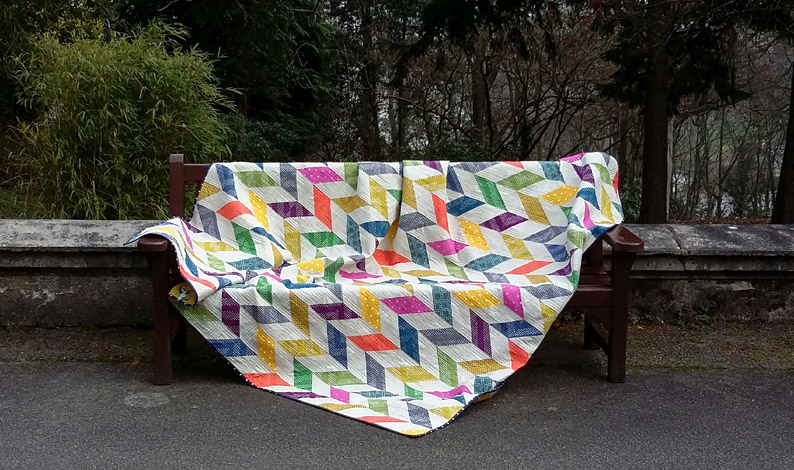 The quilt measures approximately 2m x 2m and there was no choice but to quilt it on our dining table as that's the biggest table we have. It turned out that arrangement wasn't ideal for family meal times or good sewing as mealtimes were cramped using one third of the table and when quilting one of the corners I discovered some encrusted Weetabix on it.
I was so pleased (and relieved) to finish it and finally lay it on the bed. I'm not good at having several work-in -progress projects running alongside each other and much prefer to tackle one at a time and keep going until they're done. That's why my blog often goes neglected as I wait for a chunk of unpressurised time to come free to write a post or two and that doesn't happen often enough to be practical. There lies the crux of the problem, I'm no good at multi-tasking.