A couple of weeks ago I stumbled upon a list of goals drawn up to aim at in 2014. The list was made early in the year not as a set of New Years resolutions but just work-related targets to aim at throughout the year in an effort to increase my freelance work. Out of 6, one had been fully achieved and a second very nearly - it was a bit disheartening to realise it was less than a 33% success rate (especially as two of them were pretty simple and straightforward).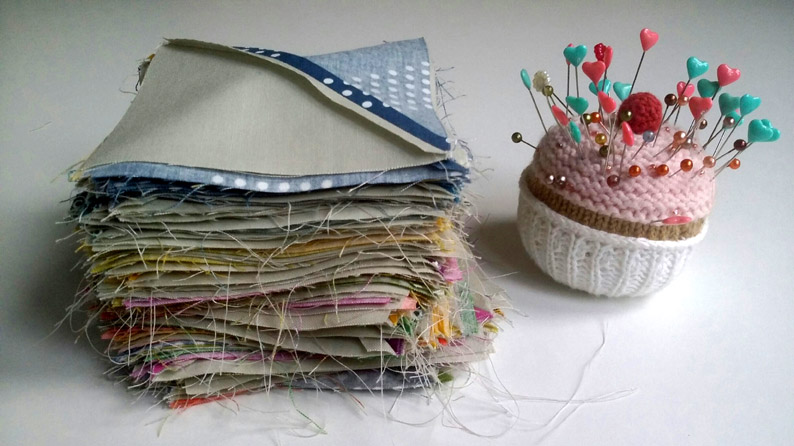 Reflecting on 2014 though it became clear that whilst many self-imposed targets hadn't been hit, the year was a pretty good one overall. The one goal I had achieved was possibly the best one of the 6 and other opportunities arose which couldn't have been anticipated at the beginning of the year. It's very easy to get bogged down focussing on the negatives especially when you work by and for yourself (a partner or relative telling you something is great never really cuts it).
Creatively I have a fairly predictable confidence-level-cycle where every so often a confidence crisis hits and suddenly I'm not good enough, my work's not good enough, everybody else knows I'm not good enough and everyone else is so much better than me. I expect it now and so, knowing from experience it will pass, I just ride it out until I can go back to enjoying what I do again. Accepting the confidence-crashes and realising that appreciating and admiring other people's skill without feeling inferior is an art in itself has been quite liberating!
Blogging for Sizzix was one of the unanticipated opportunities that arose and one that I really enjoy. It's been tough at times to ensure a post with photographs is ready each week (taking good photographs has often been the toughest aspect during the dark, dreary winter months) but it's resulted in a lot of making and experimenting with ideas, which is always the best bit. My third ever quilt made using half-square triangles all cut using my Big Shot is almost complete - which is good as the quilt (my second ever quilt) that used to live on our bed seems to have found it's way onto Aidan's top bunk.
Another unexpected occurrence was having my bunny pattern featured in the first issue of Simply Sewing.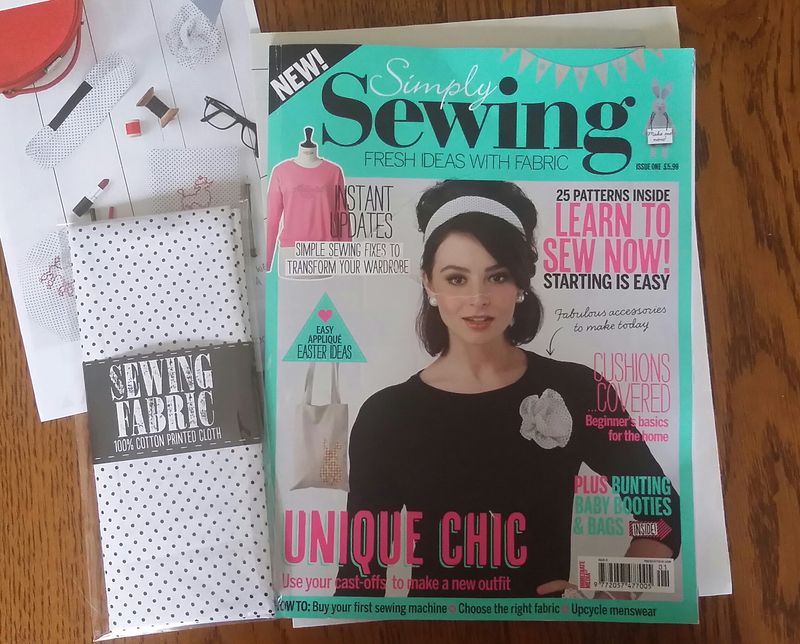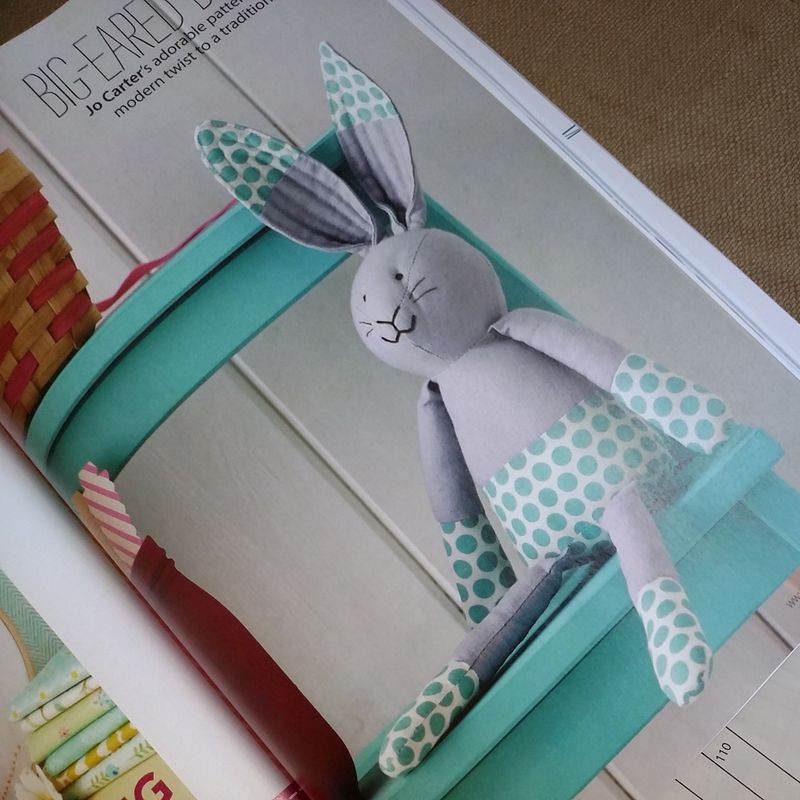 It's a beautifully styled magazine full of lovely projects - the Easter ideas and Lauren Guthrie's dress pattern are my highlights.
Planning and targets are all well and good but nice surprises are better.