Is it too late to say Happy New Year? Hmm, probably a bit.
Christmas seems like an age away now, probably due in part for me to the fact that I've been doing the accounts. One week spent going through accounts feels more like three - it works in a similar way to dog years.
Before Christmas I was working on two cushions. The first was this snowball cushion (design from Love Patchwork and Quilting, Issue 2) made for my niece to give as a gift.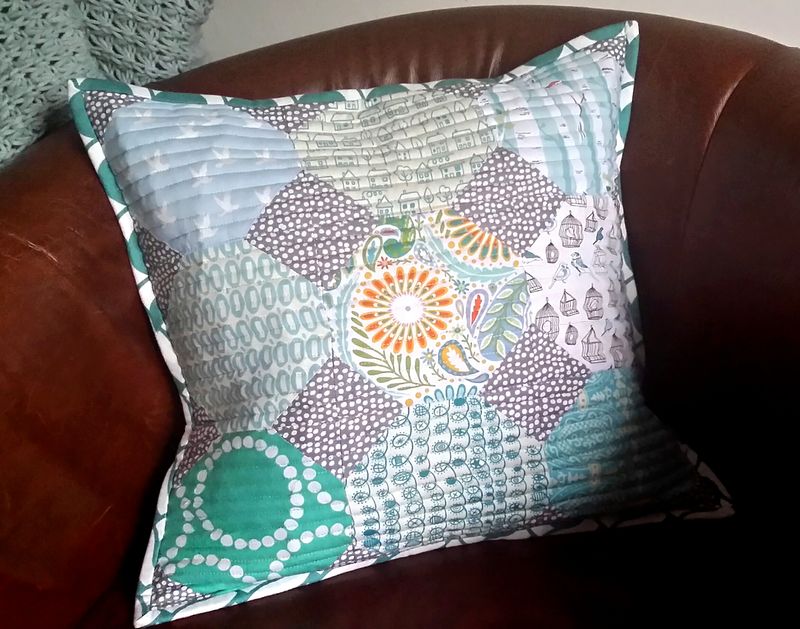 I love this design and it's the second time I've used it to make a cushion (first time is here). Might manage a quilt next time.
The second was this one (which also features on my Sizzix blog page) which was started before Christmas and the binding finally finished in the first couple of days of the New Year.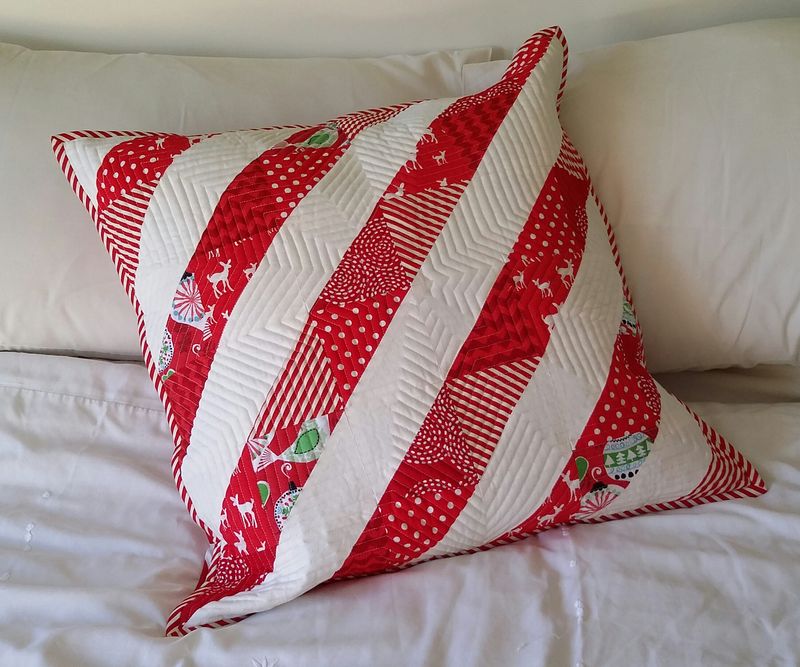 All of the half square triangles were cut using my Sizzix Big Shot and so the cutting and piecing took no time. When it came to quilting it, I'd seen and loved lots of quilts quilted with a spiral starting in the centre and working outwards and wanted to try something similar. A star-spiral seemed appropriate for a Christmassy cushion and an eight-point star meant that the seams helped as a guide during quilting. It took ages - four times longer than anticipated to quilt but I love the results (even though it mean a couple of days of backache). I've never tried quilting so densely before but will definitely do more.