Today is the first day of the Sizzix Christmas Blog Hop which is running for the next six days around the theme of Christmas gift ideas. I am (somewhat nervously) kicking it all off and it will hop on to these hugely talented quilty bloggers over the course of the week for them to share their festive ideas too:
Monday 17th November: Day 1 here
Tuesday 18th November: Katy Jones http://imagingermonkey.blogspot.co.uk/
Wednesday 19th November: Jessie Fincham http://messyjessecrafts.blogspot.co.uk/
Thursday 20th November: Angela Southey http://www.sizzix.co.uk/blogs?id=4f79aefffb60b56634000456
Friday 21st November: Trudi Wood http://trudi-quiltingprolifically.blogspot.co.uk/
Saturday 22nd November: Mercedes Jimenez Campuzano http://mercedesinspain.blogspot.co.uk/
PLUS there's also a Blog Hop Giveaway to accompany all of the festive inspiration, just click here for your chance to win a fantastic Sizzix Big Shot and 3 Bigz hexagon dies to go with it!
So my Big Shot and Bigz Clamshell, 4 1/2in Unfinished die have been put to good use over the past week cutting clamshells for a hot water bottle cover and the plan is to make a few more to give as gifts this year.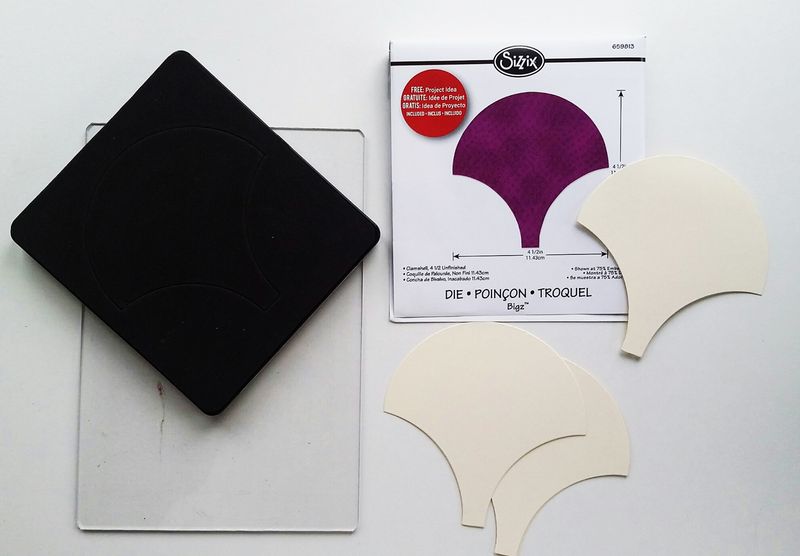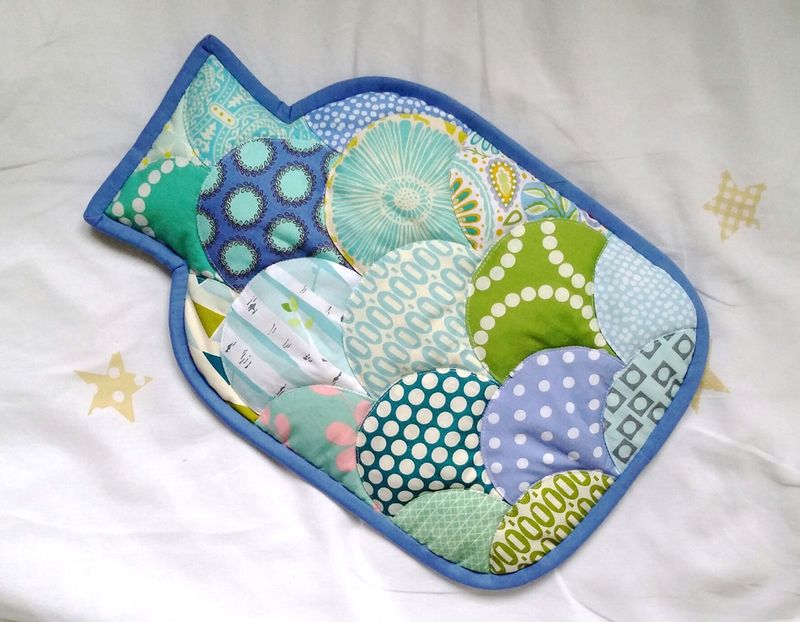 I like to sew a few Christmas presents every year and my starting point when coming up with an idea is usually either; 'what would I like to receive as a gift' or 'I really want to try this technique/project, will it make a good present''. This time it was a bit of both as I've been wanting to sew some clamshells for ages and a hot water bottle and cover always makes a welcome gift as my feet are permanently icy cold (officially so, my GP has actually prescribed "thick socks" in the past).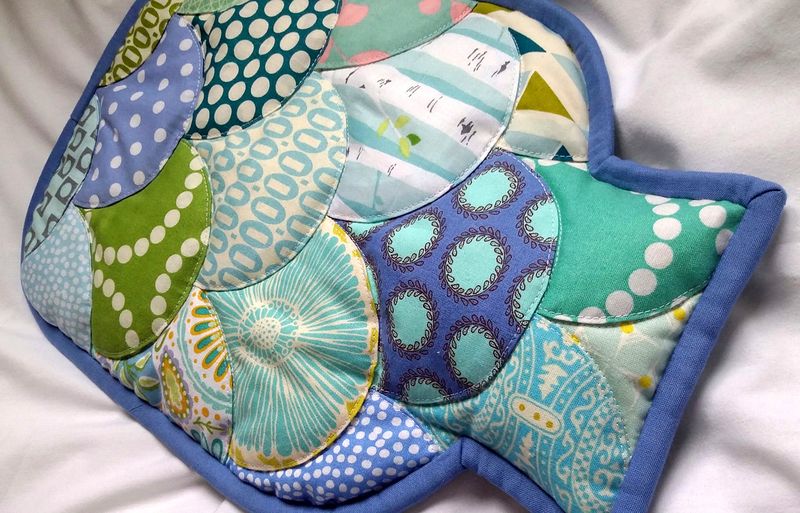 The clamshell curves are used on the back to decorate and disguise the open edge.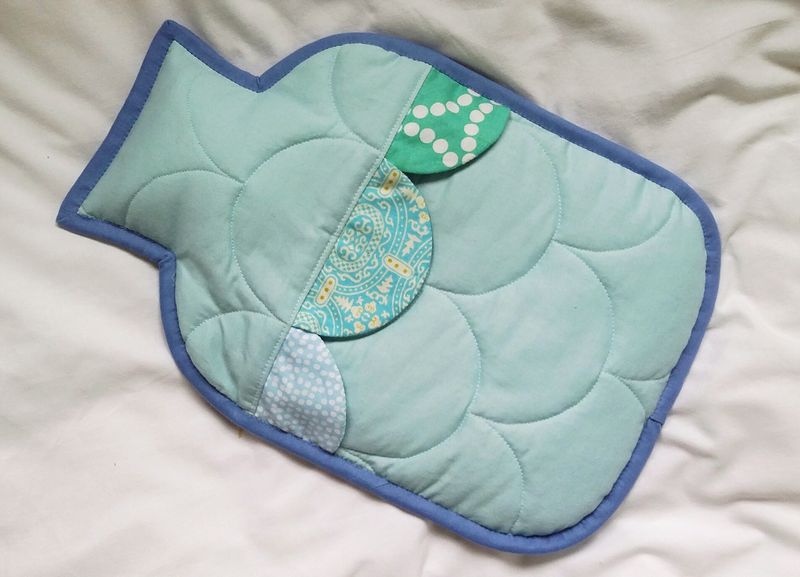 I've written up a tutorial here detailing how to make one - it's just a funny-shaped cushion cover really. My next one will be in red Scandi prints I think or maybe I'll try it with some kids prints.
Happy festive hopping (I resisted the urge to put ho-ho-hopping) and good luck with the giveaway!