For the last few years pretty much everything I've made has been made on my bottom-of-the-range, boggiest bog-standard sewing machine. All quilting was done using a generic walking foot (because there wasn't a dedicated walking foot made to fit that model) that would gradually work forward during sewing pushing the thread in front of the needle until the needle would catch and pierce it causing it to break. It became so hair-tearingly frustrating that after my Scrappy Trips quilt I decided that proper quilts were off the agenda and only small, cushion-sized projects would be practical until I got a new machine. And last week I did!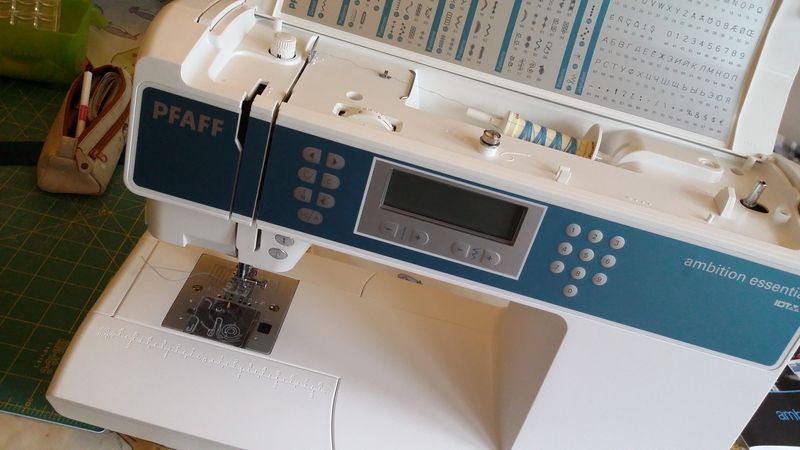 I opted for a Pfaff Ambition Essential in the end as I'm not interested in stacks of fancy stitches and after my previous walking foot experiences I wanted to try the IDF system which is an integrated dual feed feature meaning no walking foot is required. So far I love it and the soft whirring noise it makes during sewing compared to the pebbles-caught-in-a-lawn-mower of my old machine is a revelation.
The first, try-out project was a little drawstring bag to hold Uno cards (game/jigsaw boxes don't last 5 minutes in our house).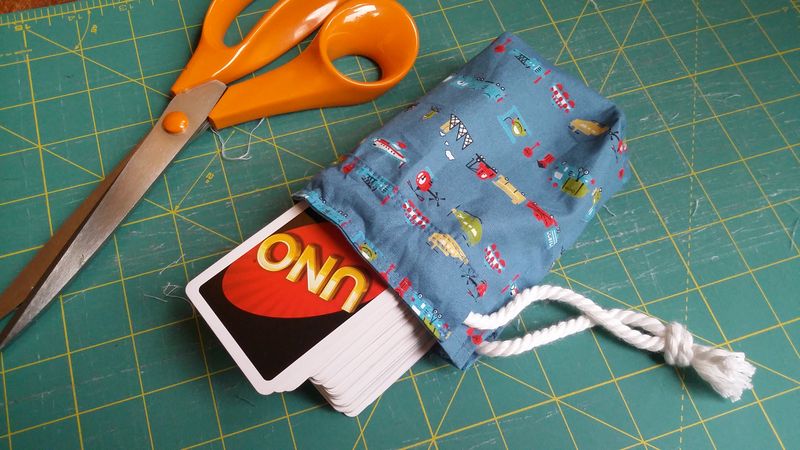 Next was assembling the Let It Snow cushion by Fiona Leontis from Issue 14 of Love Patchwork and Quilting, which I blogged about over on the Sizzix site here as all of the hexies were cut using my Big Shot.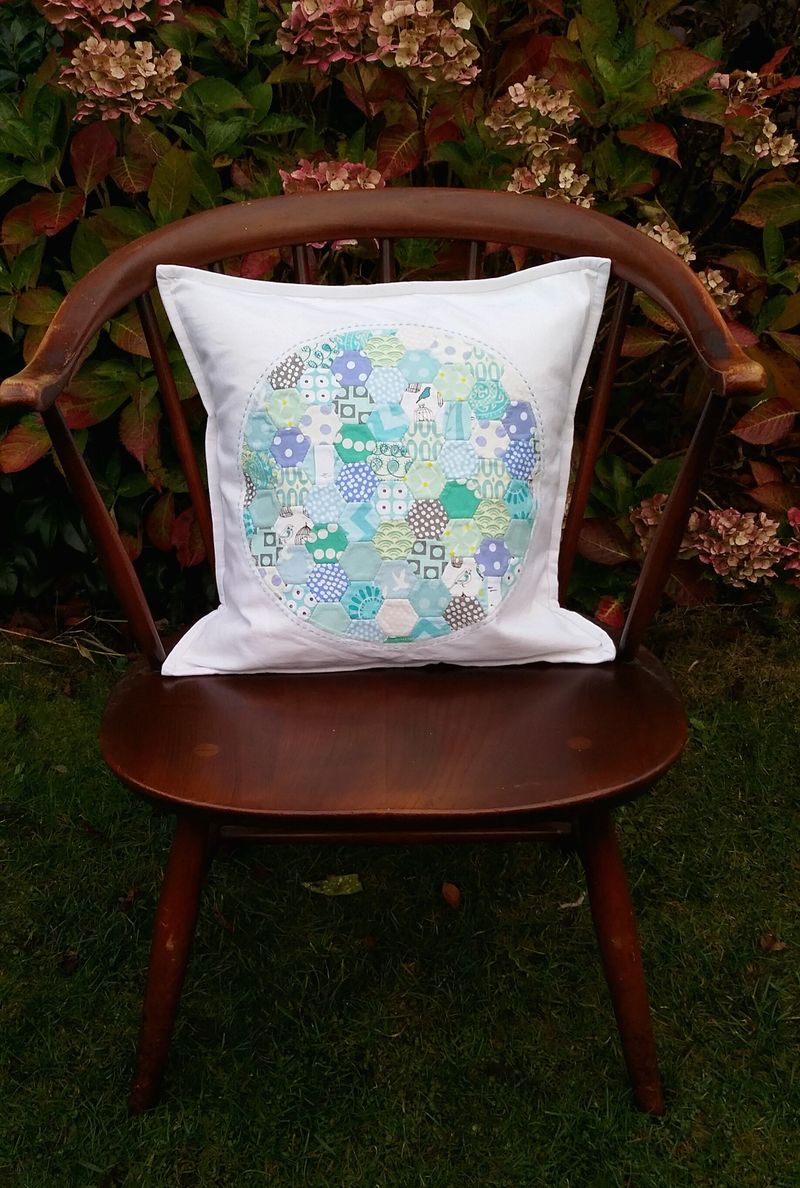 Currently I'm testing out how well it quilts and so far there hasn't been any teeth-grinding, tears or wanting to hurl it at a wall. It's a revelation.