I spent the half term holiday last week away with my parents and the boys in Conwy. Mike joined us on the Thursday night after work which was also our 15th wedding anniversary and as a surprise my mum made us a cake and put the decoration (which she also made) from the top tier of our wedding cake on top. The candles were never lit on our wedding day so it was a good time to finally light them.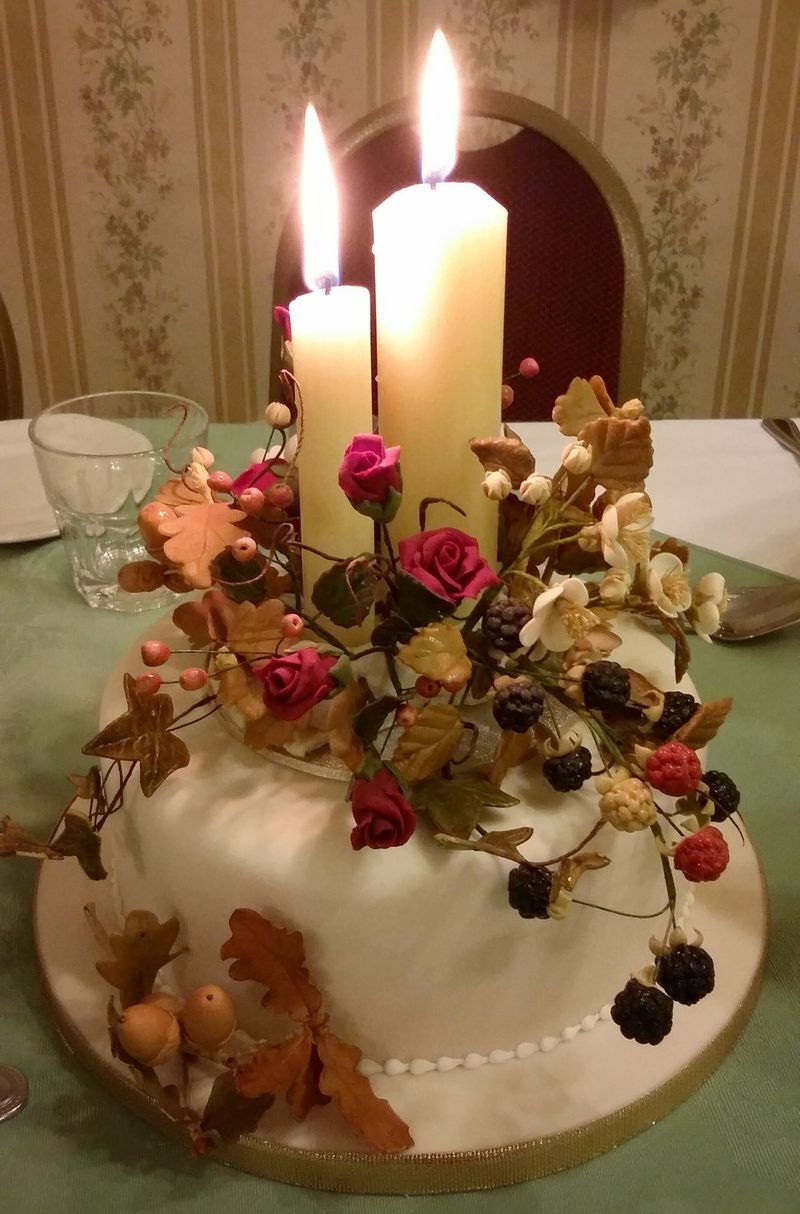 I took some hexagons away with me to sew that I cut using my Big Shot and posted about on the Sizzix blog here.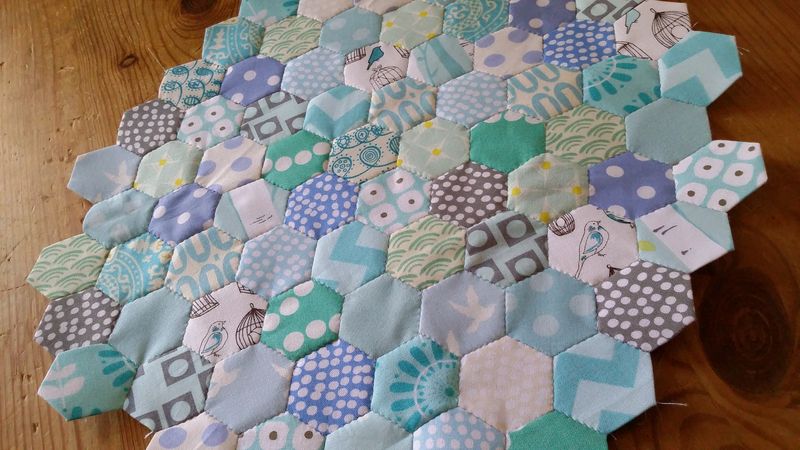 It's my first proper attempt at English paper piecing, I'd always been a bit too intimidated to try it in the past (it's for serious quilters) but found it pretty straightforward and really relaxing and enjoyable to do. So much so I now have a vague plan to start a long term EPP quilt project to dip in and out of whenever I'm having a lazy night in front of the tv and want to do some productive (and therefore guilt-free) lounging.