Checking out other peoples' studios in magazine features, blogs and pinterest (my sewing studio board) and indulging in a spot of workspace-nosiness and often plain old envy is one of my favourite pastimes. A beautifully designed, tidy, bright and cleverly organised studio space can be really inspiring, I particulary love Flossie Teacakes' new sewing room, it's so beautifully well arranged.
So I thought I'd show my not-so-enviable workspace, the shedquarters, here it is on a more tidy day.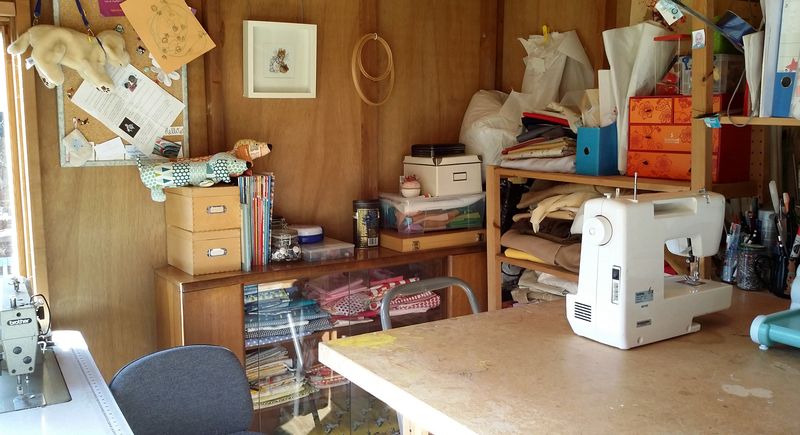 It has some great features and a lot of potential which I hope to one day realise, but currently it is undeniably cramped as Mike and I share it and have half each (although he would dispute that it's an even split). It's great to have a dedicated sewing space though and it suits me to have it outside of the house. The industrial machine takes up a lot of precious space and doesn't see half the use it once did but I don't think I'll ever be able to part with it.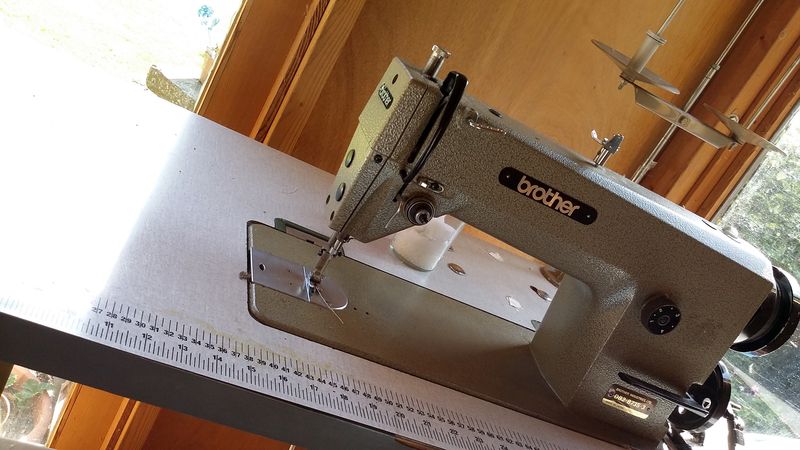 I love the slim glass-fronted fifties cabinet, it belonged to Mike's parents and is perfect for storing and displaying printed fabric.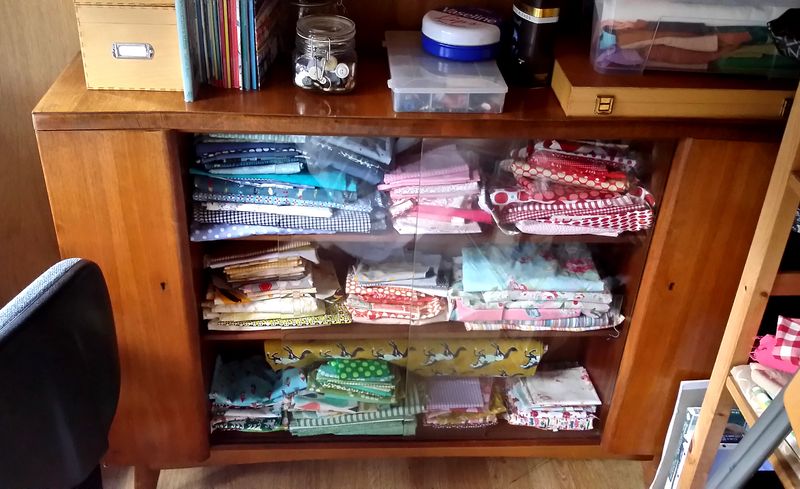 The desk top is quite scruffy but once it has a coat of white paint the whole space should look a lot brighter. The longer term plan is to insulate and then paint the walls as whilst the front of the shed is mostly glass and it gets plenty of light, it can still feel a bit dull inside. Also if we ever manage to turn the loft into a functioning room then Mike's office will re-locate there, but we don't have a great track record for getting around to doing work on the house.