Last Friday was deadline day for a big project I've been working on over the summer - I must try to remember that the point of working freelance is to fit work around the school holidays and therefore try and avoid taking on huge projects over the 6 week holiday. As soon as everything was all done and dusted I finally got to open and play about with all of this, my Big Shot and dies.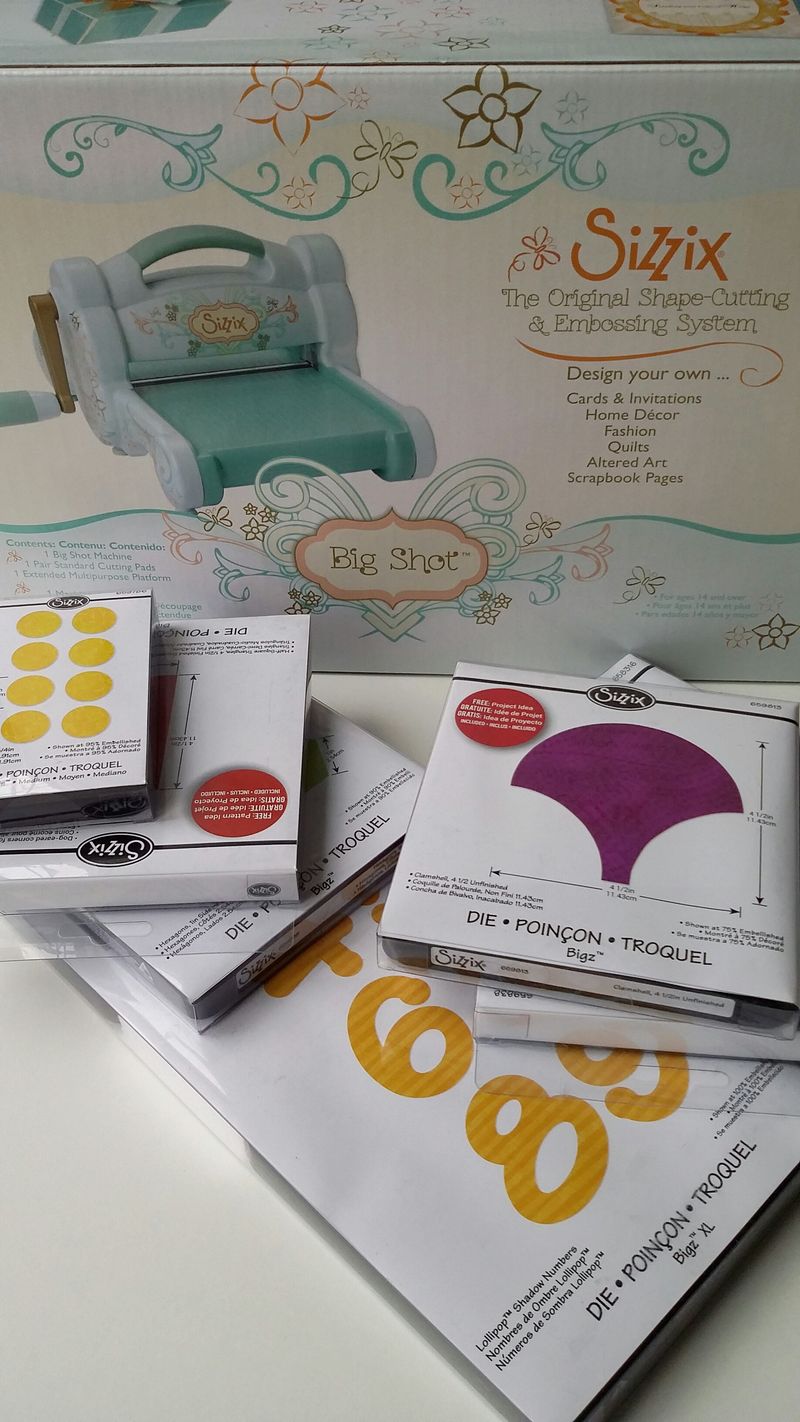 As the deadline was so tight I couldn't afford to think about anything else until it was done and so these sat in the corner of the room torturing me for a week. In fact they arrived the day before my birthday (postponed for a week) which made them being out of bounds seem even more cruel!
I got to try out a Big Shot for the first time at the Sizzix offices a couple of months ago and really loved it. It speeds up the cutting out part of a project so much, removes rotary-cutter-cramp and means arrival at the best bit, the sewing bit, is much quicker. I'm going to start doing a weekly post over on the Sizzix blog showing what I've been making with my Big Shot and how to do it. Project number 1 is all planned out and ready to go as soon as the fabric I've ordered drops through the letterbox.