At the weekend we stayed with friends who live in a small village on the Tour de France 2014 route through Yorkshire. The village looked fantastic, so many residents had decorated their houses and gardens and there were plenty of yellow painted bicycles dotted about (we counted 6 on our short walk to the course). My favourite bit of Tour de France decoration by far though were these brilliant strings of hand-knitted bunting, depicting the leader, king of the mountain and sprint jerseys.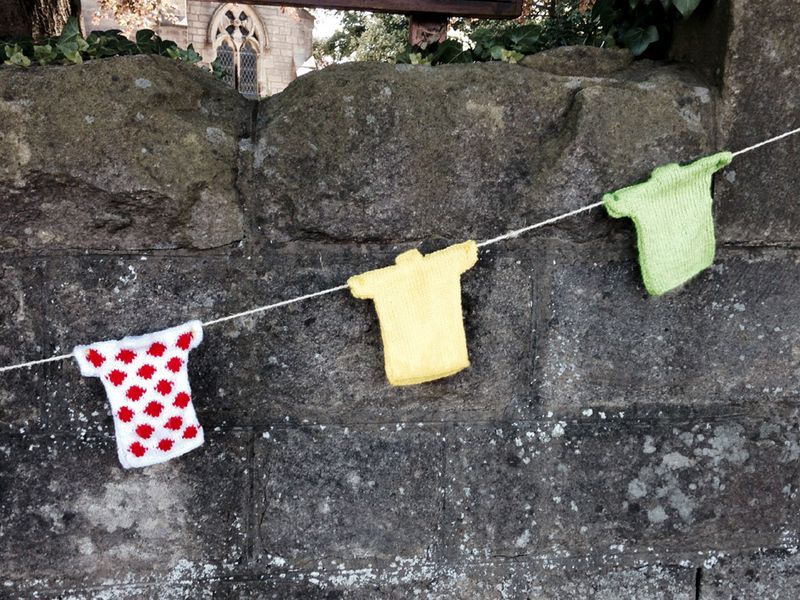 These ones decorated the church wall and there were lots more strung across railings and hedges, so much time and effort must have gone into making them all. I had double battery failure (phone and camera) but Mike didn't bat an eyelid when I asked him to take some photos on his phone of the knitted bunting.
It's not often that sport and craft cross paths.