The dust is finally settling, literally, after a chaotic few weeks thanks to a leaking water pipe under the kitchen floor. Half of the kitchen, including the sink and washing machine had to come out so that the floor could be dug up to locate the leaking pipe - the day before Aidan's 7th birthday. That was the end of any thoughts of a party at home but I managed to rustle up a cake with my mum's help (as always) in her kitchen.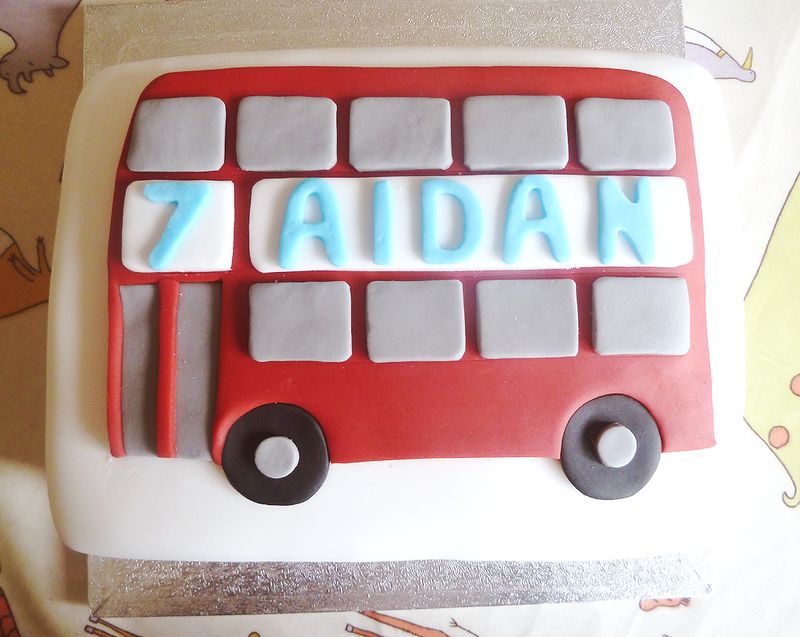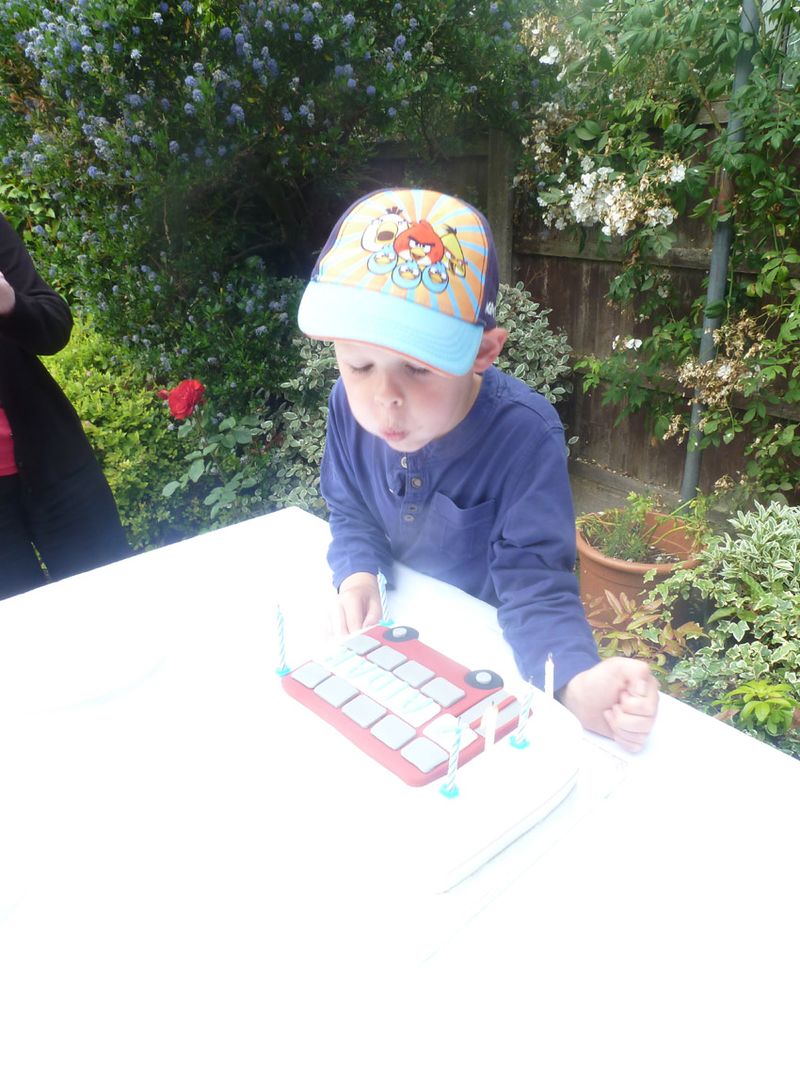 It wasn't the double decker cake he had requested but it did the job for the day and there is the promise of a late party plus cake in the summer.
After 2 weeks without a kitchen sink or washing machine things are almost back to normal again and we don't need to wash-up in the bath anymore. Although things aren't quite as before, we now have mismatched work surfaces and the hot water comes out of the cold tap but hey, there isn't water seeping out of the brickwork and the chance of the back of the house dropping off at any moment.
A friend gave me a beautiful bunch of flowers which I was able to look at whenever the dust and dirty dishes and general chaos became too much.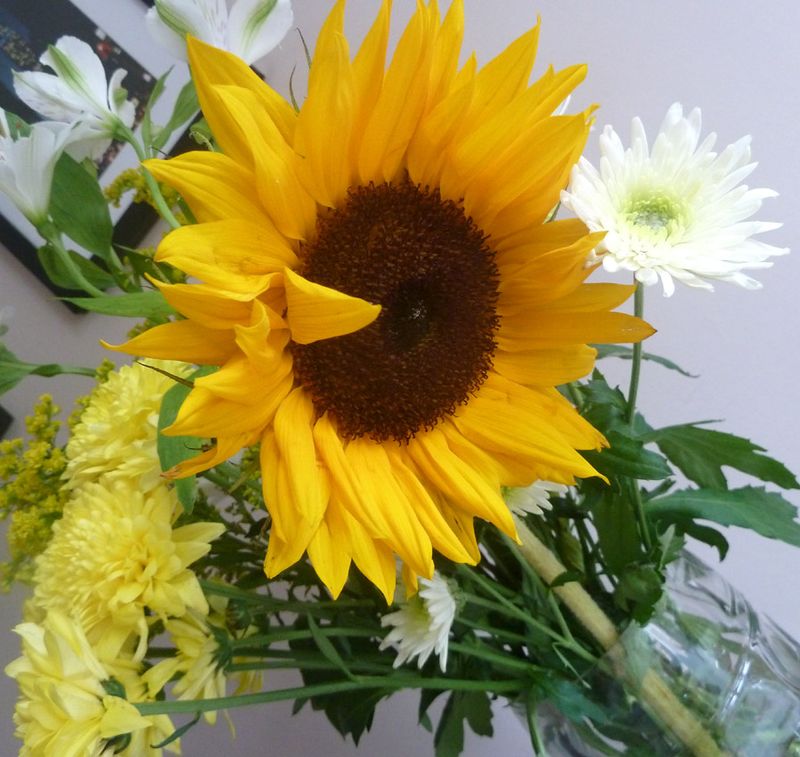 Yes they are in a 2 pint beer mug but the contents of the removed cupboards, vases included, were packed away.