A few weeks ago Dashwood Studio got in touch to ask if I would make a Sausage Dog toy (as featured in Issue 8 of Love Patchwork and Quilting) for them to use as a prop to help display their new Retro Orchard collection by Wendy Kendall.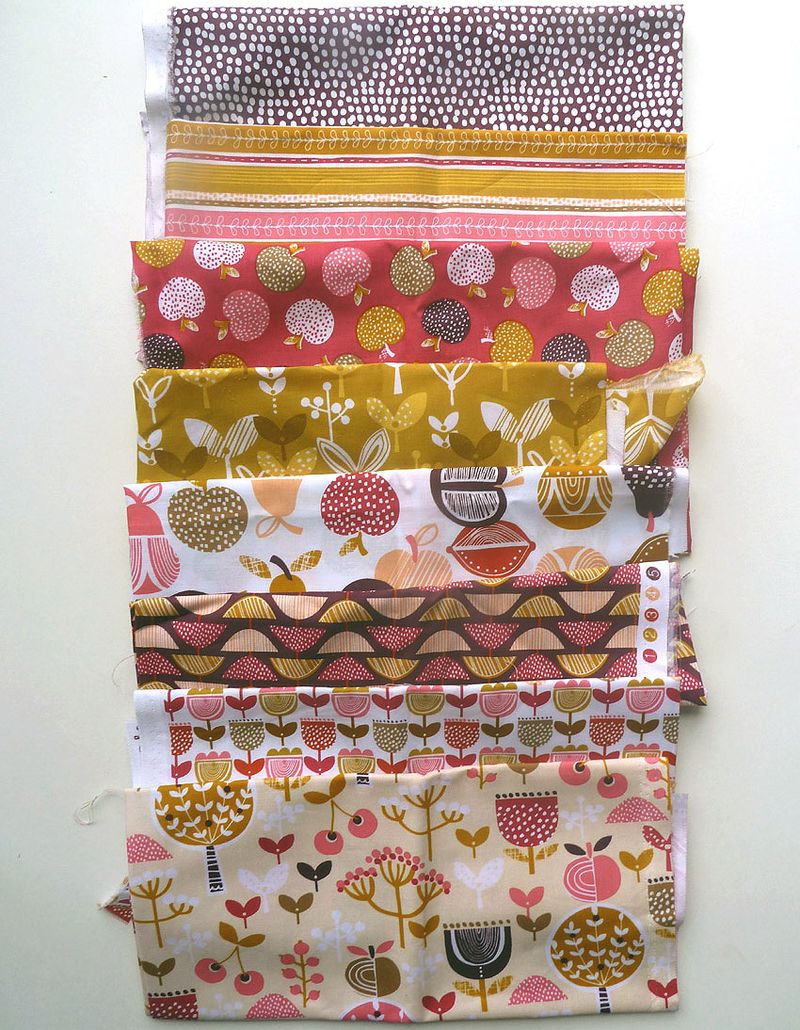 It's not a colour palette I would naturally be drawn to but I really like the boldness of the colours and the designs are really interesting and versatile. I think my favourite print is the fruit slices (6th from the top), possibly because of the nostalgia it stirs up for these which topped many a cake during my childhood. I already had the top fabric, Flurry (shown here in Grape) in Grey from the Petite Street range and have used it lots (including here), it's an absolutely fantastic basic.
The go-ahead on a large project is in the offing at the moment and so I'm not really able to take on anything time consuming especially with the school summer holidays looming too, but making something from an existing pattern was fine. Unfortunately my photos of the finished dog aren't great as they were taken amid the chaos of the kitchen floor being dug up.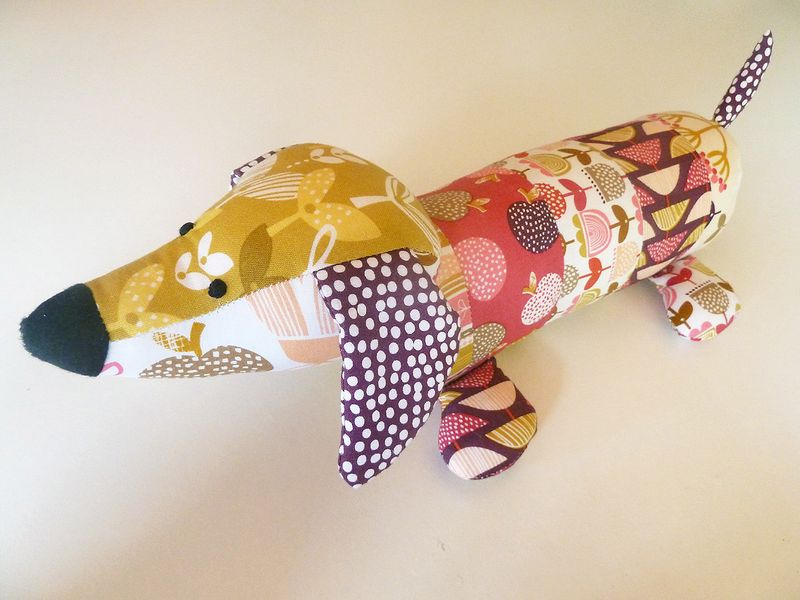 Retro Orchard strikes a great balance between contrast and harmony in the colours it uses making it striking but not jarring and the variation in print sizes gives it depth - resulting in a handsome pooch (if I do say so myself).
Retro Orchard is available now.