My love of collecting things began with my soap collection or 'sops' as I wrote on the side of the box that housed them (and have never been allowed to forget by the rest of the family). I had well over 100 novelty soaps, collected over a period of about 3 years - highlights included a Snoopy figurine and a full set of Snow Whites' seven dwarfs (prized as it was at the time, I don't recall the soap 'Jim'll Fix It' medal on a rope with much affection now). Anyway, these days I have a 'things with spouts' collection and this is my newest addition, a beautiful Poole jug.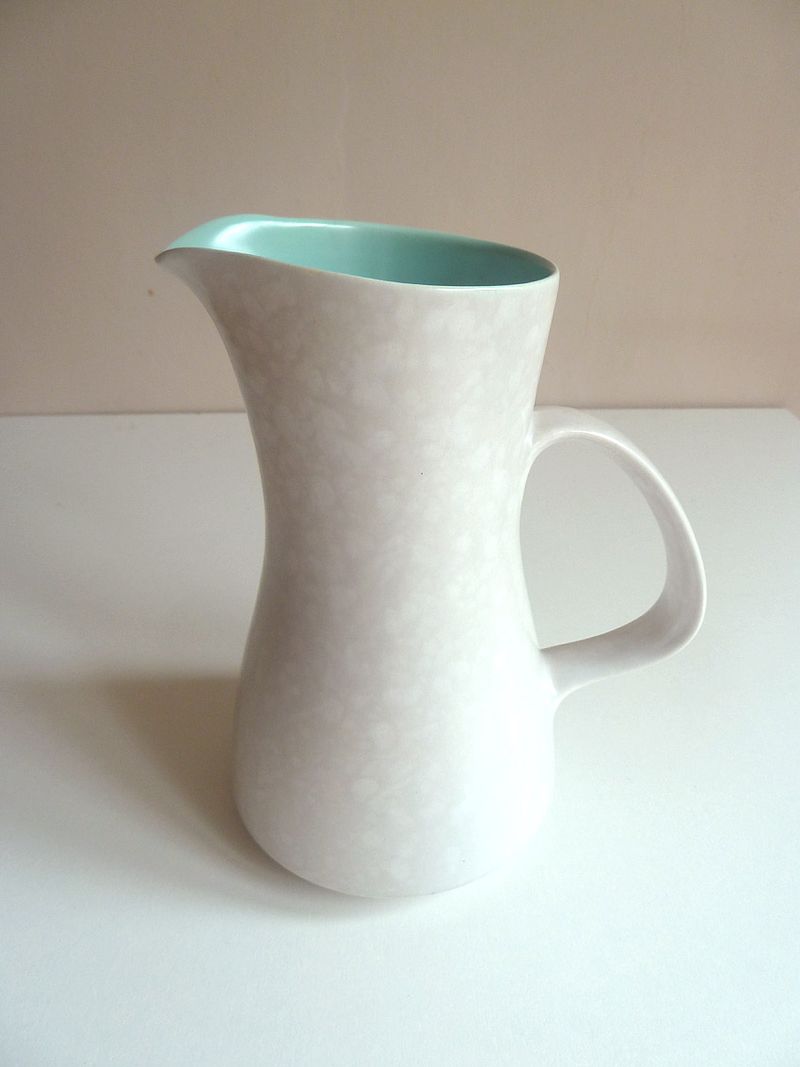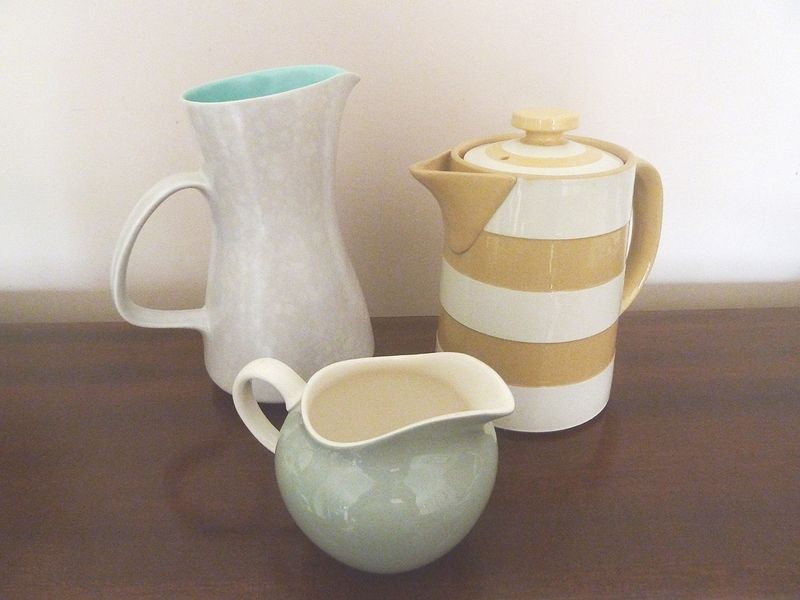 I love mooching around junk shops and antique places but our house is bursting at the seams and so being restricted to only buying something if it has a spout is quite helpful in keeping the spending and the stuff-in-the-house levels down. 
I think part of the attraction of collecting is that it feeds my competitive side with the victorious feeling that comes with unearthing a prize piece in a junk shop or car boot sale. Also there's little I love more in life than a bargain and often the two come together (not sure I'll ever beat my record 10p jug).
Aidan got the collecting bug too this summer with Panini World Cup stickers, for a boy that isn't particularly interested in football (he's been known to take earplugs and a puzzle book to a Premiership match) he really got into it - only requiring 22 stickers now to complete his dog-eared, extensively-studied album. I shared in his joy when he finally got his hands on the Japan team sticker. Yes ok, I'll seek professional help.