Usually when I'm commissioned to do a soft toy pattern I try to make the toy I supply for photographing unisex - or provide two toys, one in a boys' colourway and one in a girls'. It can be very easy to see an item made in what's traditionally thought to be girls' colours or fabrics and automatically think it unsuitable for boys and vice versa.
Having 2 boys I regularly moan about the lack of sewing projects to make items for boys or just craft aimed at boys generally, there just seems to be so much more to make for and do with girls. Having said all that though my latest commission (which I can't blab about yet) is definitely for a toy that would be more popular with girls than boys and so for once I'm going pink - although there's definitely an option to make a boys' version, just not the time or budget right now.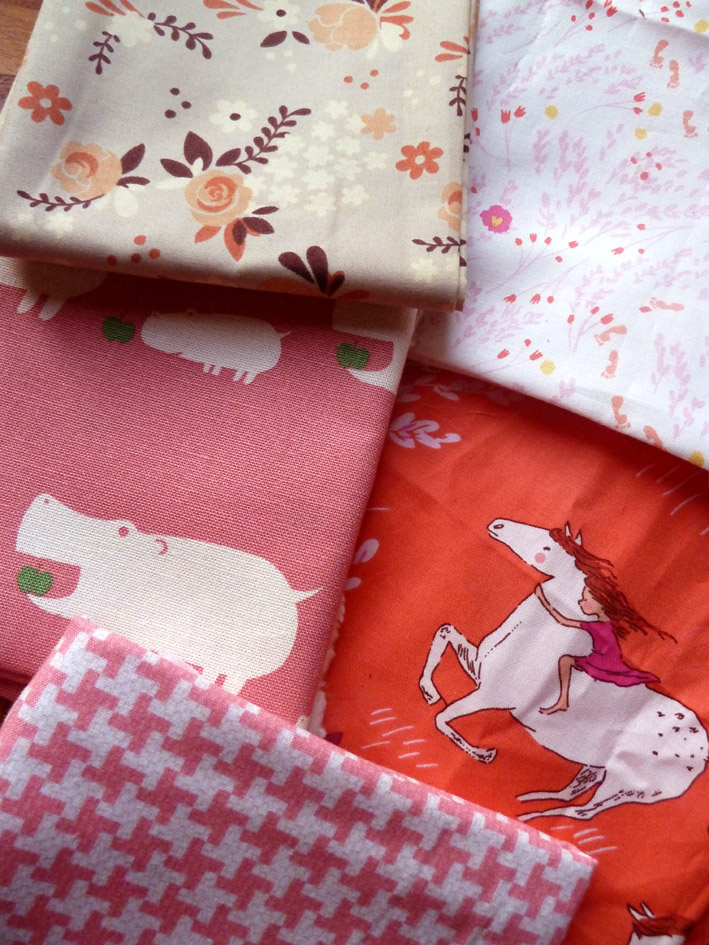 So as a mum of only boys, not being a particularly 'girly' type myself and actively avoiding making too many pink toys, my stash is pretty low on pink fabrics. But as pink is the chosen colour for once, I ordered these from Eternal Maker and love them far more than I anticipated, especially the horse and floral fabrics.
Ps Sorry if you're a mum of girls who is sick of pink.