A few weeks ago I made a start on a Cathedral Windows cushion, the pattern for which featured in Issue Six of Love Patchwork and Quilting. It was a time-consuming technique involving lots of folding, pressing and pinning but filling and machine-stitching the edges of each window section was really enjoyable. The addition of each printed window had an instant impact on the overall look of the cover making progress feel much quicker despite there still being plenty of pinning and sewing to do.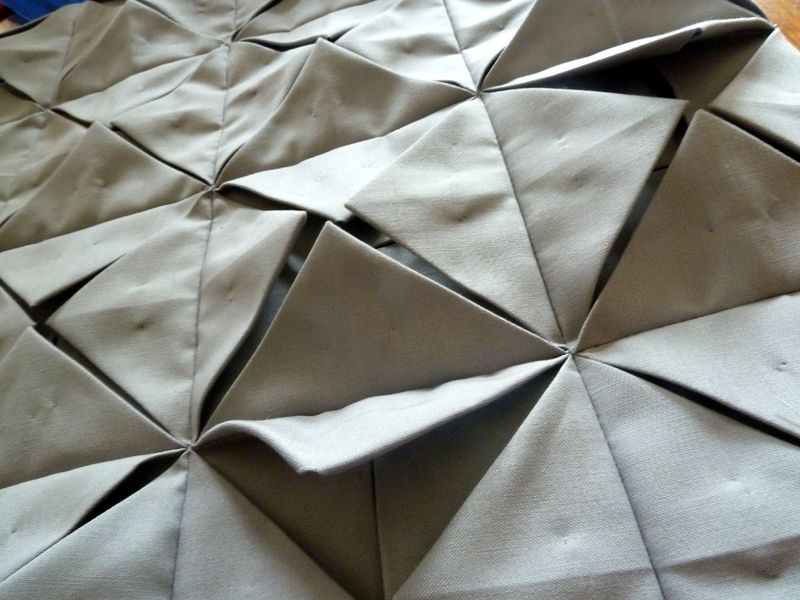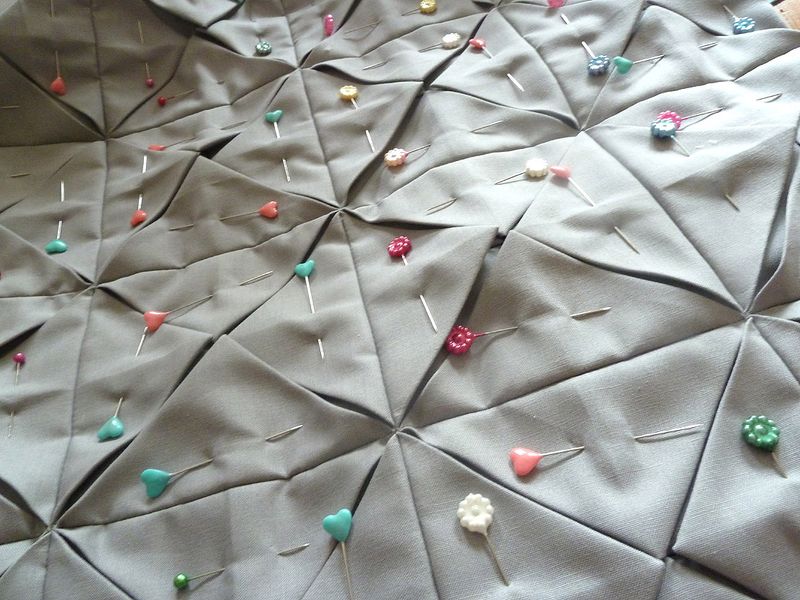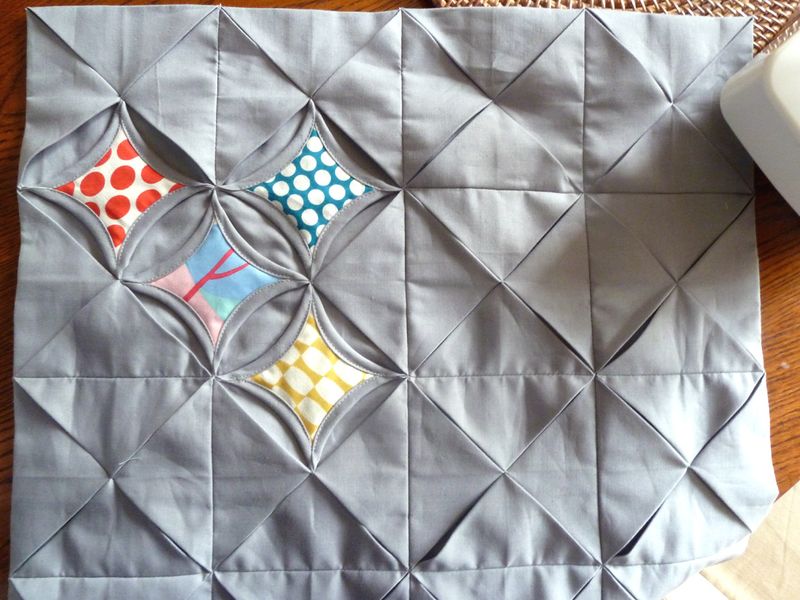 And here is the finished cushion.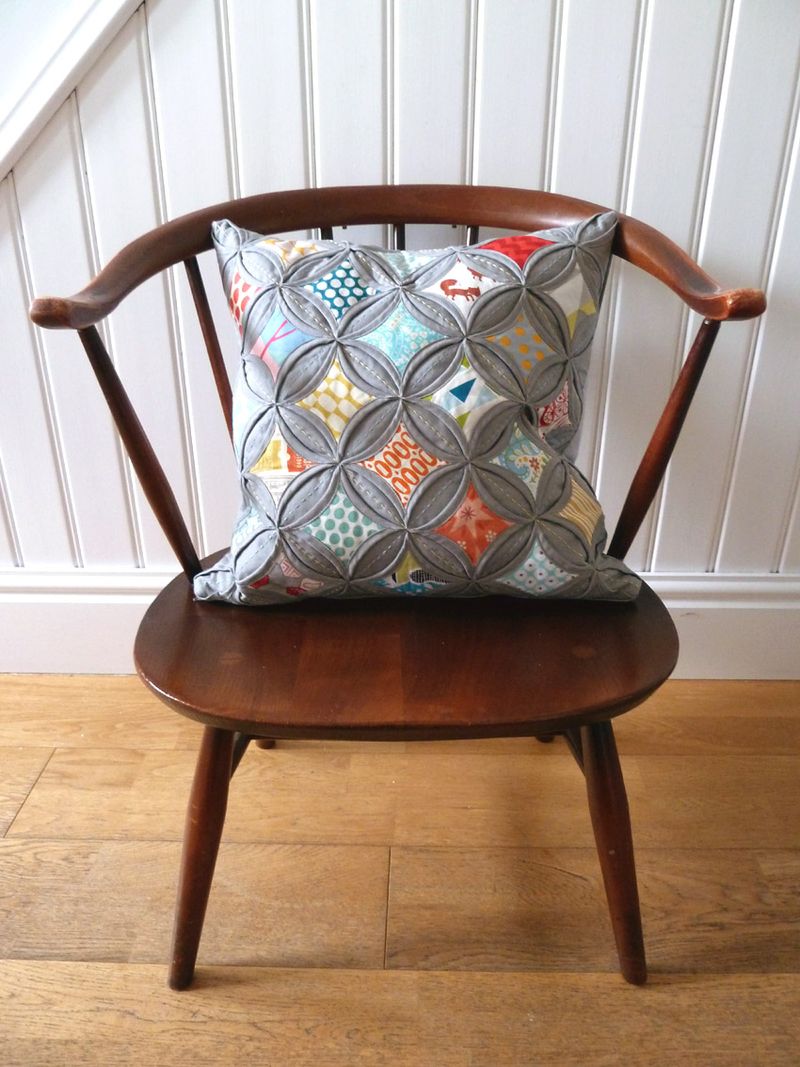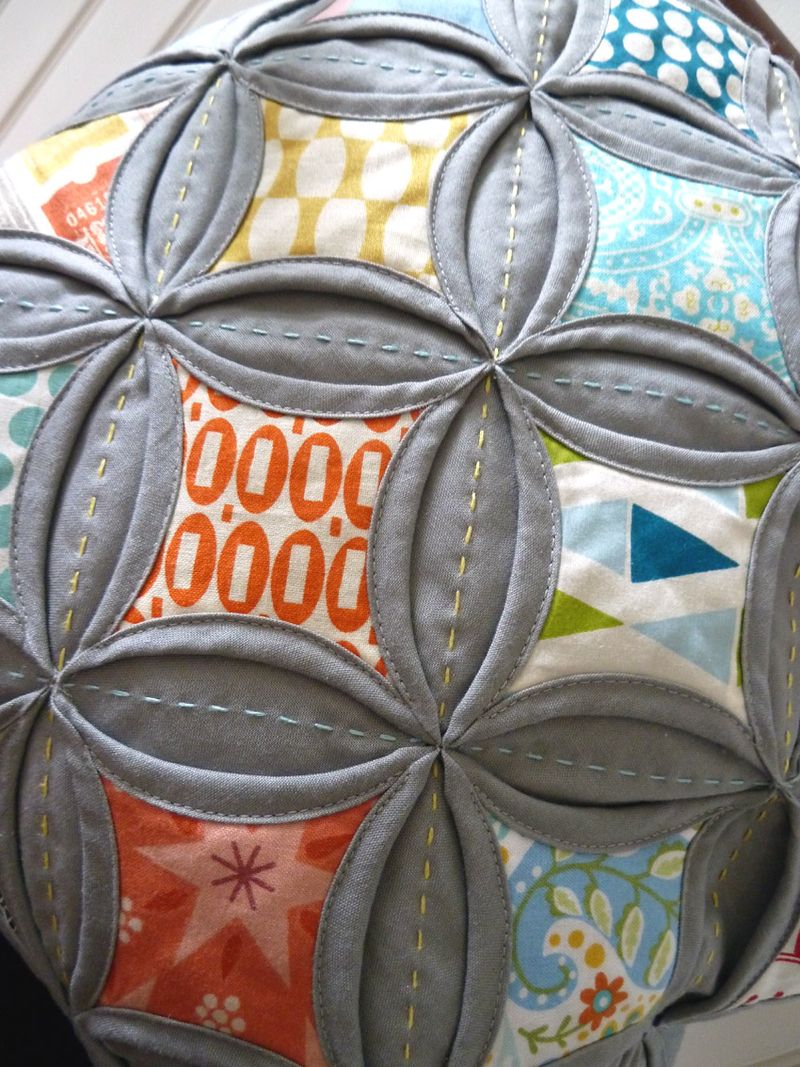 I enjoyed making it and love the results but I'm not sure I would ever have the stamina to make a full size quilt. The back which I didn't photograph is made from Essex linen in grey from Simply Solids which is lovely to work with not fraying excessively in the way that traditional linen does.
The freshly completed Cathedral Windows cushion when put onto the sofa highlighted the shabbiness of the other cushion we keep on there. This triggered a hasty sewing session to make a simple replacement cover from some grey wool fabric I had in my stash, using the button-closure as a feature on the front along with some yellow binding (rubbish photo, sorry).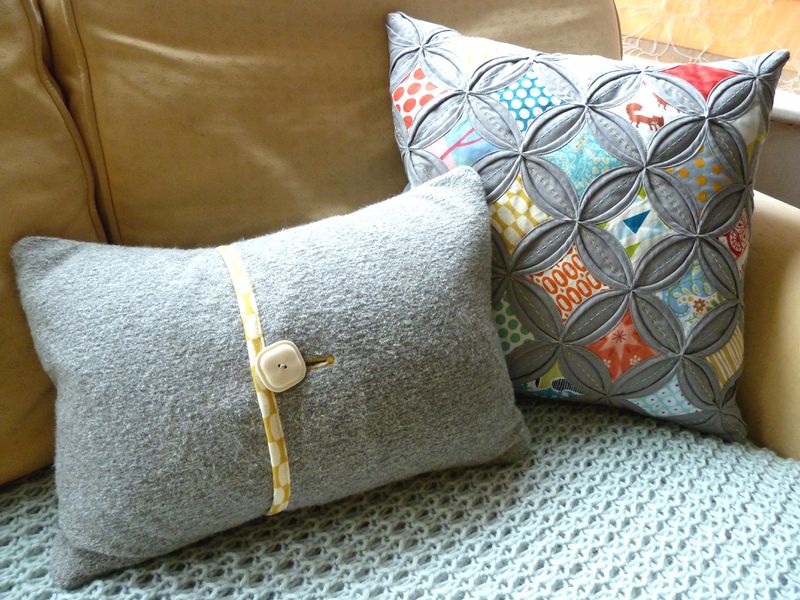 My friend Nik gave me a jar of assorted buttons as a gift a while back and it's been invaluable for projects like this.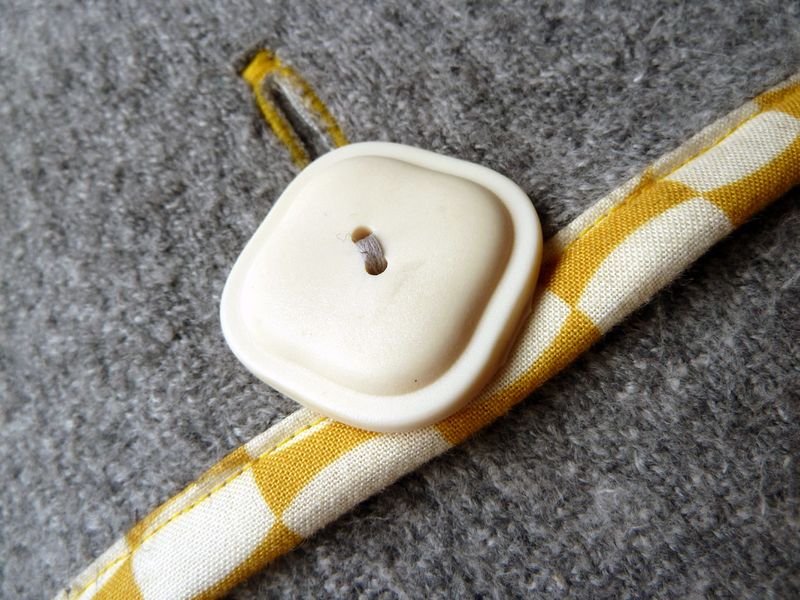 (Thanks Nik)