We have a new addition to the household. He came from our local Cats Protection League centre and hopefully he will manage the mice we have living in the compost heap at the bottom of the garden. Had Rowan stuck with his initial wish to call him Ginger (which we loved given he's grey and white), we'd have changed his name but he's suggested a few different names since then so we thought it would be fairest all round to stick with his original name of Smoky Joe.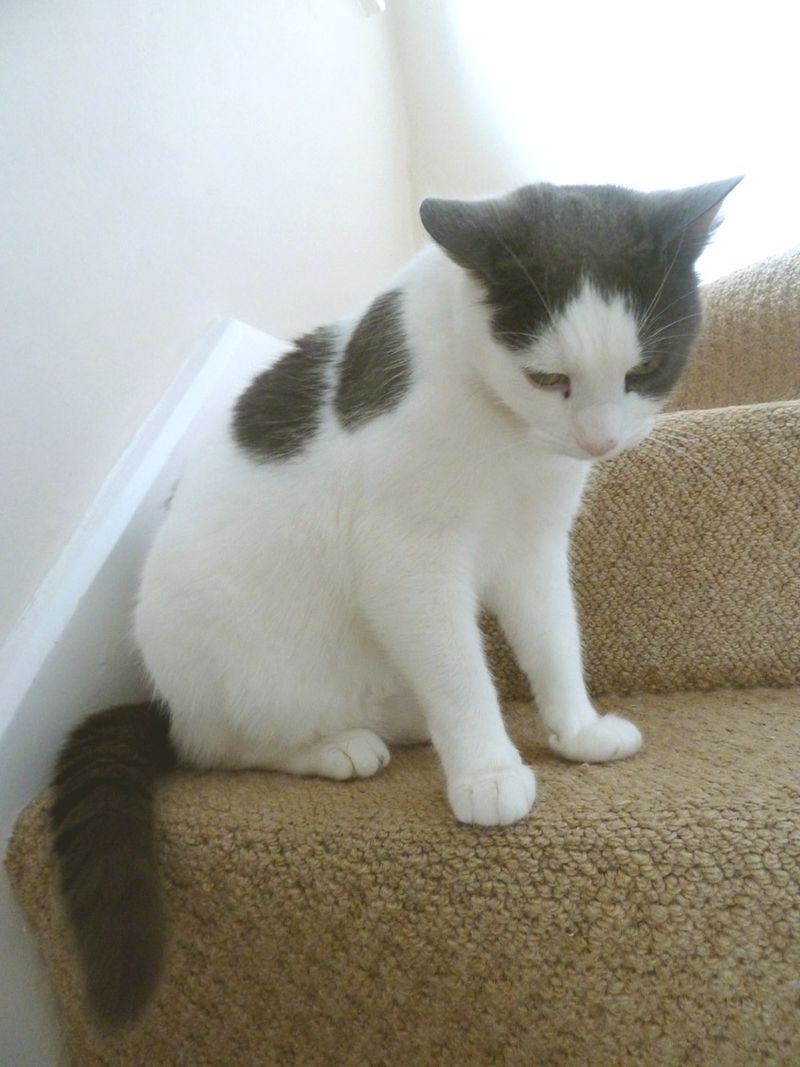 He's very placid and completely unfazed by the boys, how Smoky Joe would react to them and their enthusiasm was the thing we were most keen to assess when we went for a meet-up with him at the centre.
From what I can gather a cat is practically part of a quilters kit so maybe I'm becoming a serious quilter.