Issue 6 of Love Patchwork and Quilting magazine is out now and features a mouse pattern of mine, to make in two different sizes - a mum and a baby (well, Mother's Day is just around the corner).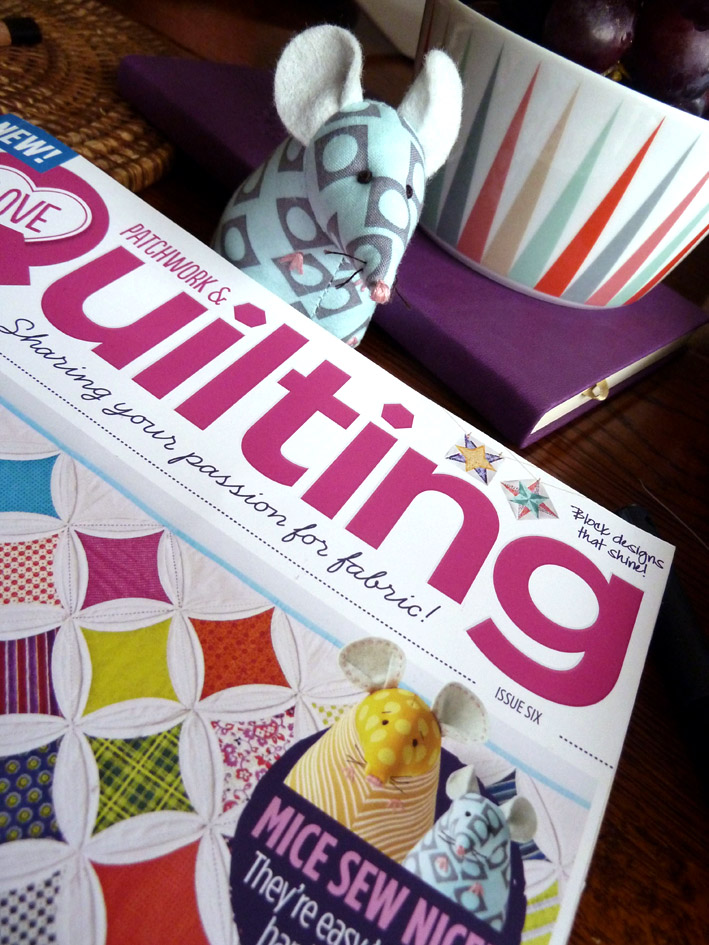 This project was really enjoyable to develop, the challenge lay in devising a pattern that was fairly simple to make yet with the addition of hand-finishing resulted in a toy that didn't look basic. Hopefully it worked out that way and all of the ear-less mouse carcasses that ended up strewn across our dining table were worth it.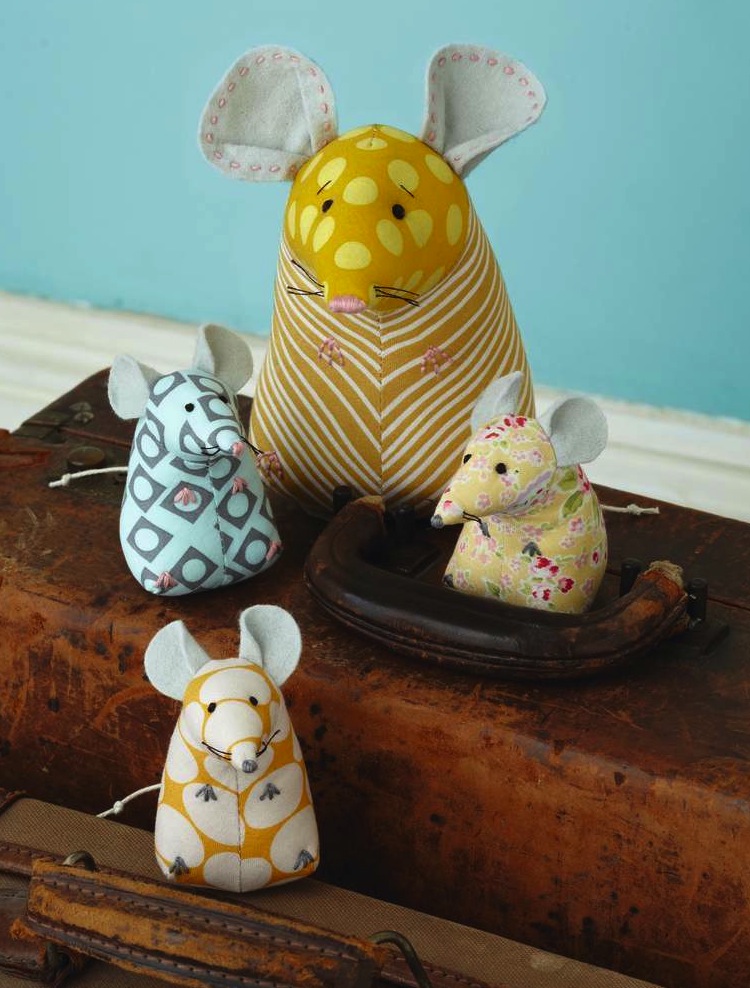 Photo from www.lovepatchworkandquilting.com
And for a change when one of the boys asked me to make them one I actually did because the baby mice are so quick to whip up.
The beautiful cover project is Cathedral Windows by Jo Avery and having studied the (ingenious) method at length last night I now have to give it a go and make a cushion cover (hopefully this will be the project that forces the Christmas cushion into hibernation).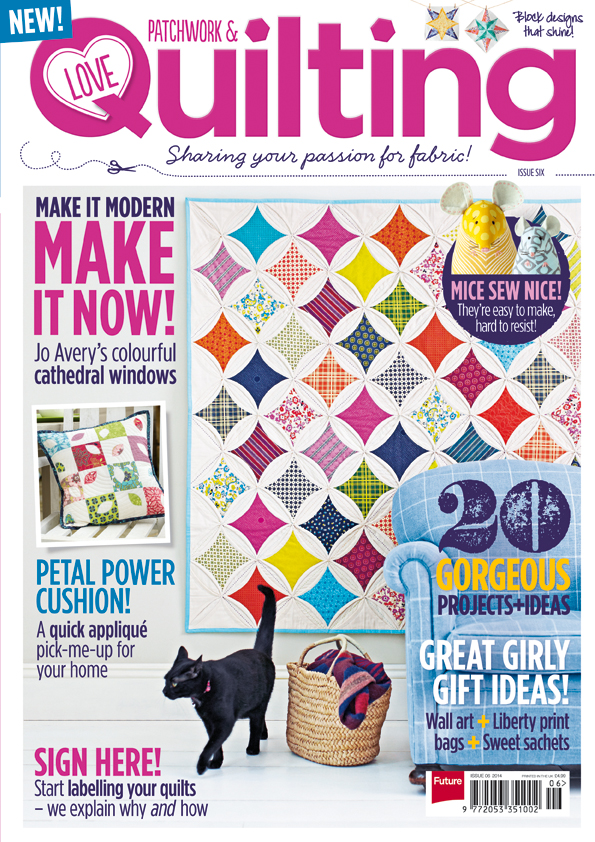 Photo from www.lovepatchworkandquilting.com
Sometimes the technique is as much of a draw to a project as the design, that was definitely the case with the Scrappy Trips quilt too.