I love February half term as it arrives just at the point that the boring second half of winter (the half without twinkly-lit Christmas excitement) starts to feel neverending-ly dismal. And then all of a sudden half-term appears, the chilly monotony of the school-run is suspended for a week and signs of spring start to break out. February half term is a busy one for us as it's Rowan's birthday, Aidan was most put-out to realise that Rowan's birthday would probably always fall within half-term week (around here) and therefore he might never have to go to school on his birthday. The injustice.
Rowan loves animals and so we had a family day trip to the zoo. Here are the boys posing with a tiger, it's not a great photo as the tiger is looking the other way...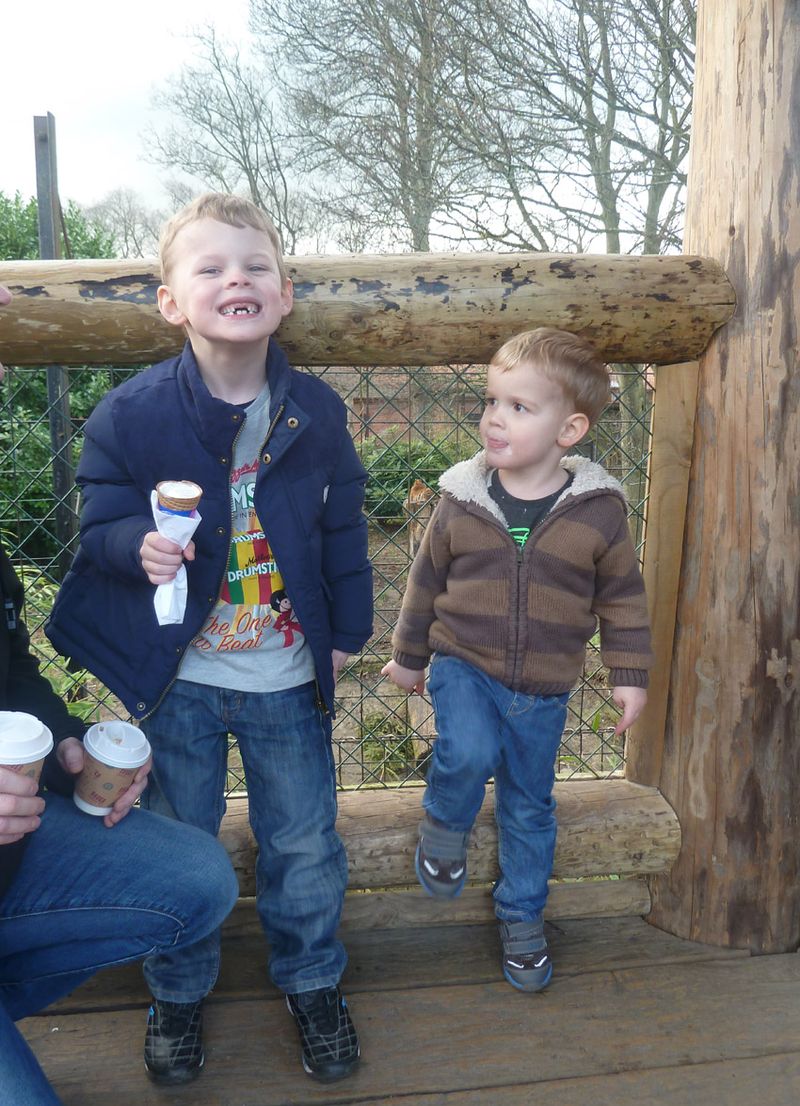 His party was at a local farm park,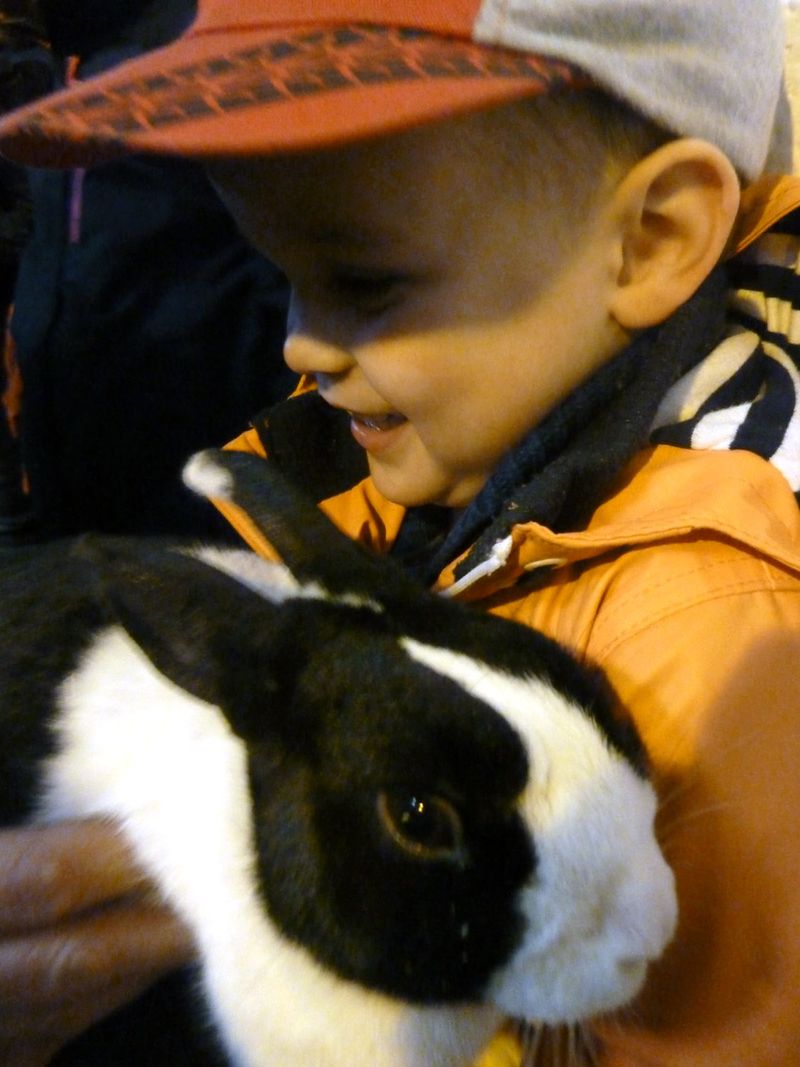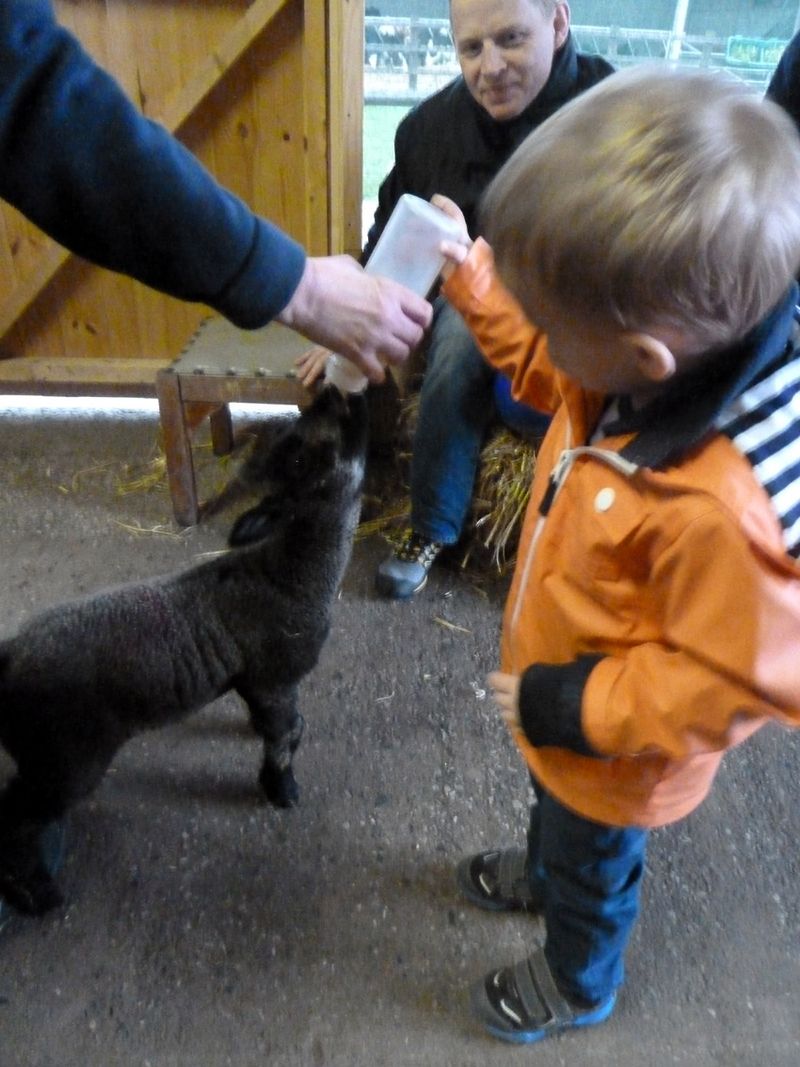 and yes this moment did make me a *teensy* bit anxious...
...but him very happy.
And of course there was cake, he put in a request for a Mr. Potato Head cake months ago so I had plenty of time to research and plan it (check out Pinterest). I can't take all of the credit for it, my mum helped out a lot, thanks Mum.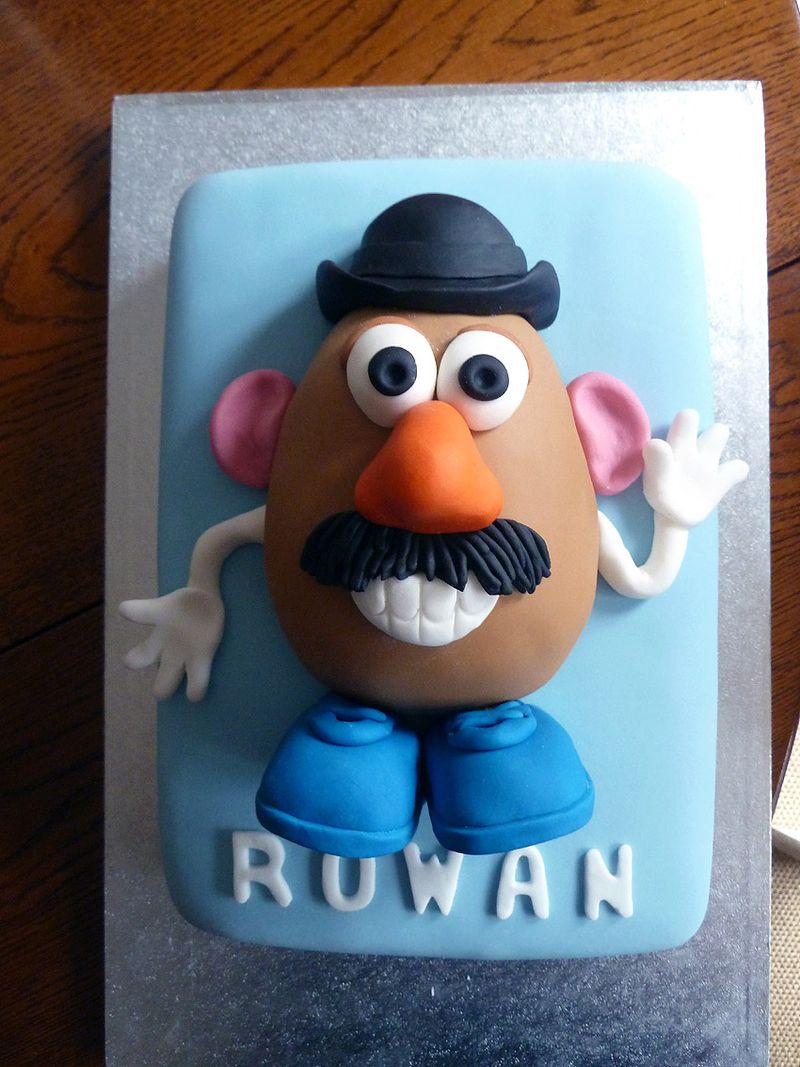 Despite having plenty of notice though I still managed to leave it too late to order a silicone Easter egg mould online in which to bake the potato body so in the end resorted to beating a foil tray around a feature-less Mr. Potato Head to create a makeshift tin.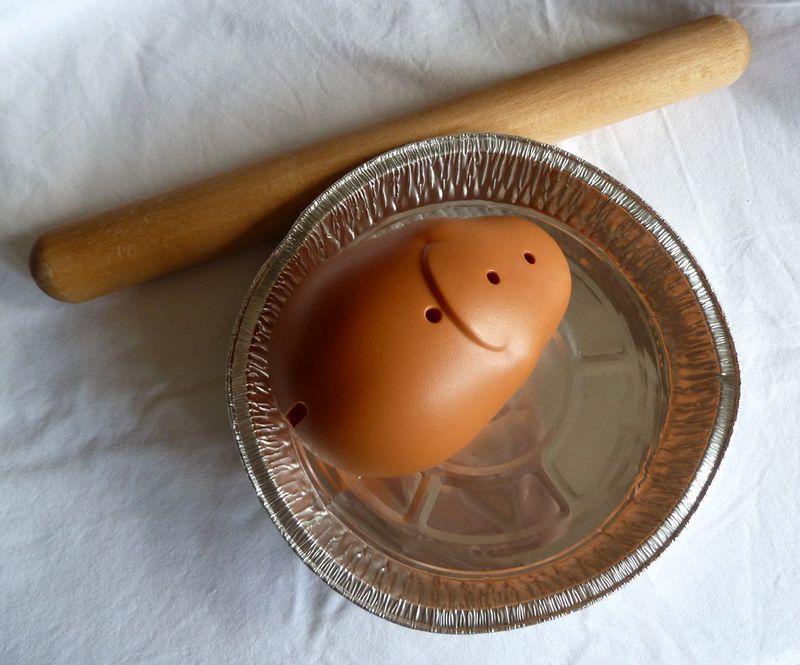 The tin was well-buttered before the cake-mix went in and overall it worked reasonably well although it was a bit tricky to get an even bake due to the varying depths within the tin.
The idea for these cakes came courtesy of Pinterest too and I have my sister, Beth to thank for the expert icing and plastic soldier placement.