Love Patchwork and Quilting, Issue 5 is out now featuring my little bear pattern.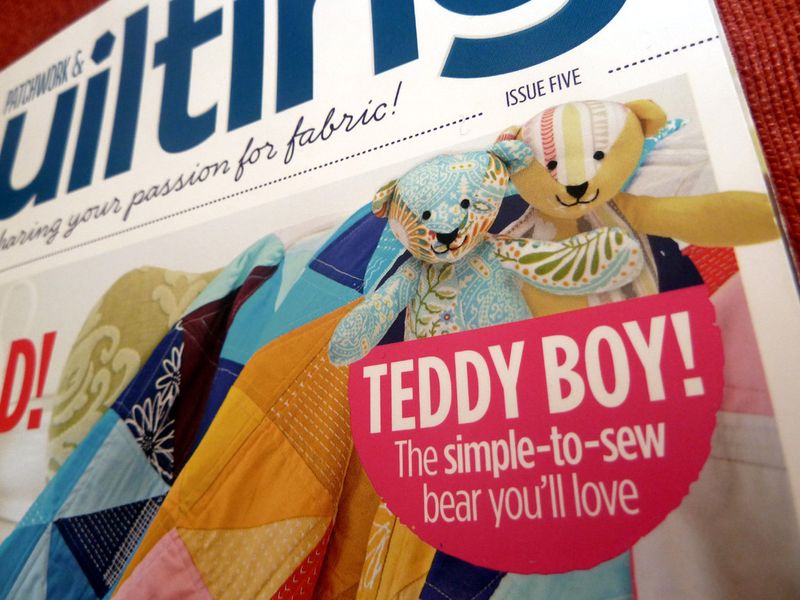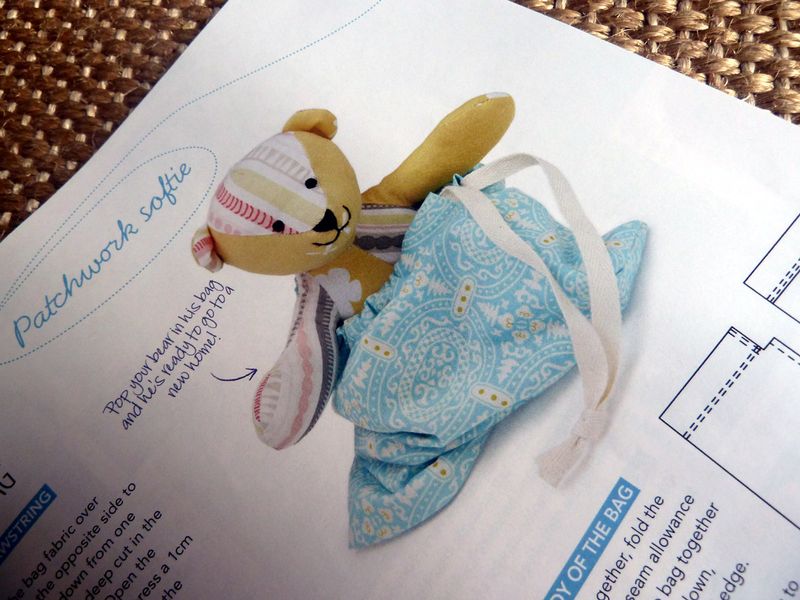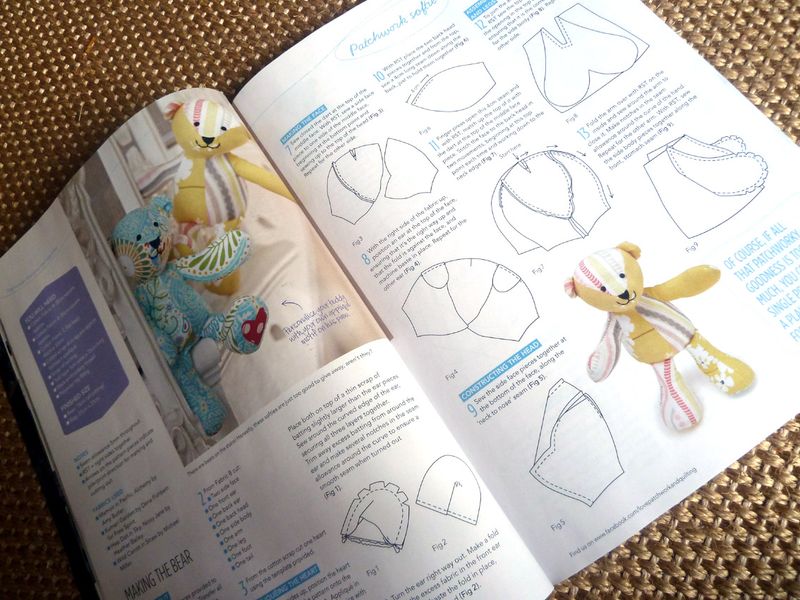 Seeing it in print and how beautifully it's been photographed and styled makes that day-before-Christmas-Eve deadline...*twitch*...all worth it.
And what's really lovely is that 2 people have contacted me with fantastic pictures of their finished bears! Thank you!
Oh and Issue 5 comes with a free hexie needle-book kit on the front. I've never had a go at hexies before and so this seemed the perfect small-scale project to try them out.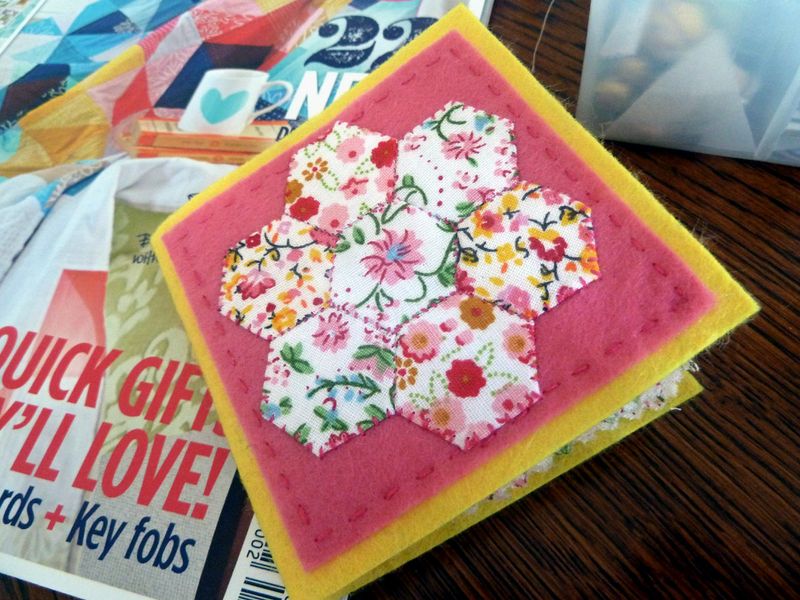 Edit: I've had a couple of people contact me with queries about this pattern regarding flipping the templates for marking and cutting out the pattern pieces. As a result I now add a note to all of my patterns stating that if a particular pattern piece needs to be cut out more than once, the template needs to be flipped over halfway through marking out. For example, if a pattern states 'cut 2', the second piece needs to be marked out as a mirror image of the first, if it states 'cut 4' then two need to be marked out before flipping the template to mark out the remaining two in mirror-image.
This pattern fits together with a 5mm seam allowance, if you have any problems constructing it please feel free to contact me and I will try to answer any queries.