I finished my Scrappy Trips quilt (my first ever quilt) whilst on holiday over Easter weekend last year, completing the binding during lengthy stretches spent sitting outside our room waiting for the boys to drop to sleep. I didn't post about it at the time as its completion coincided with my break from blogging.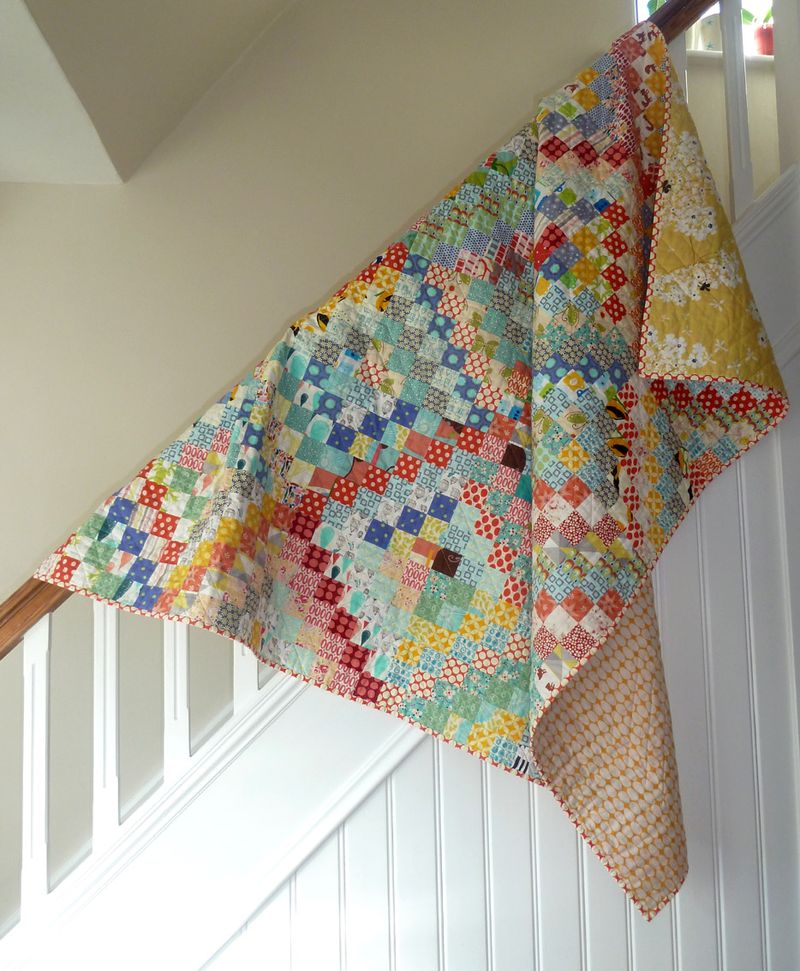 I love it without thinking it's beautiful if you know what I mean? The quilting isn't brilliant mainly because my basic sewing machine isn't really up to it - I have a generic walking foot not one specific to the machine, and the fabric combinations are a little too random, bad-clash rather than (the eminently desirable and tricky to achieve) good-clash.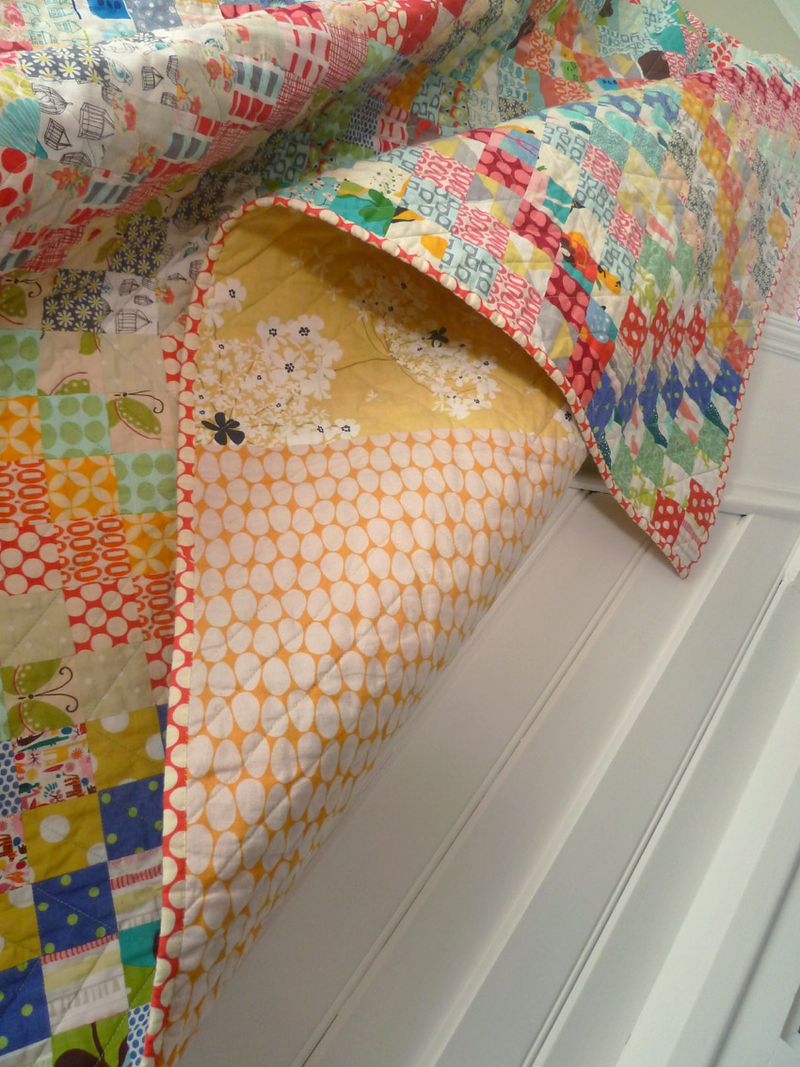 So that's it, first full-size quilt done and very much in use at the moment.