I dug out my pile of festive fabrics a couple of weeks back to begin making Christmas stockings for my Folksy shop. My favourite ever Christmas print is 2D Zoo in Yuletide by Alexander Henry and last year with some judicious cutting, I managed to save a piece just big enough to make a cushion. I never did get around to making the cushion last year and so when I saw the carefully saved square I found myself with a dilemma, keep it for the cushion or use it for this years stockings. Much as I wanted to save it I needed as much Christmassy fabric as I could gather and the cushion had to be sacrificed. It was painful to take my rotary blade to it but the pain was numbed slightly with the compromise that I'd also cut out 3 squares to use in a patchwork cushion.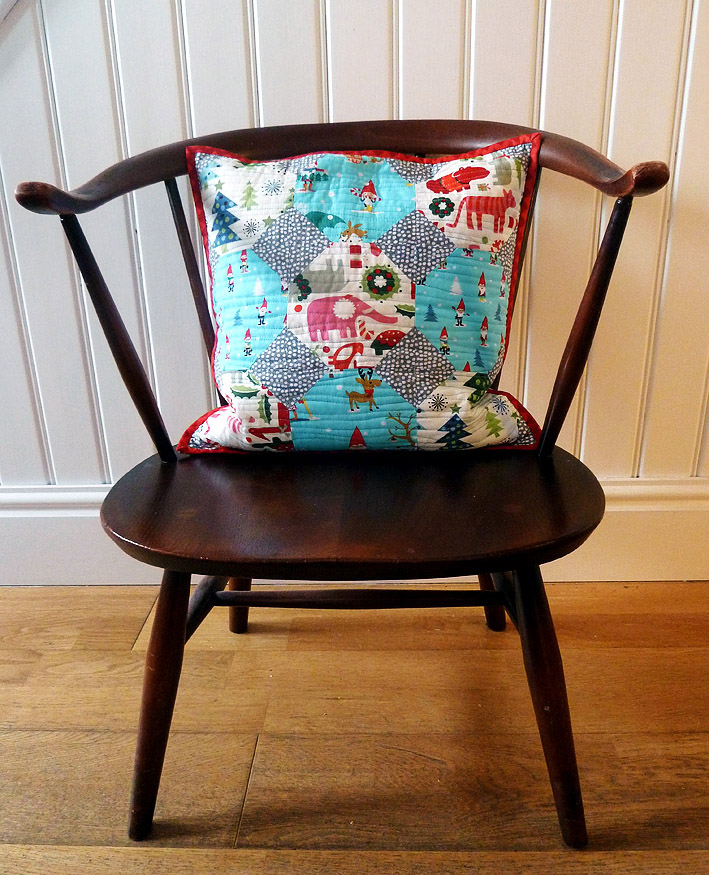 The patchwork design is taken from the snowball quilt by Allison Harris as featured in this months Love Patchwork and Quilting magazine (mentioned in the previous post). It's quilted with simple freehand wavy lines (which I think look a bit like ice-skate tracks) in variegated blue thread, possibly a pale blue thread would've been better than the variegated, the darker sections are maybe too strong and distract from the prints.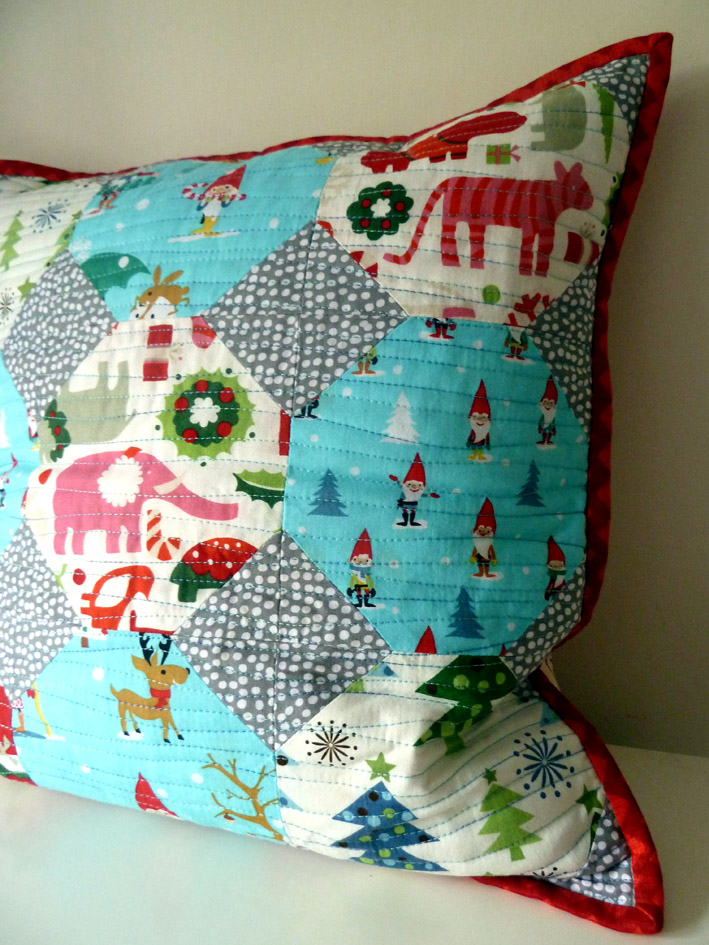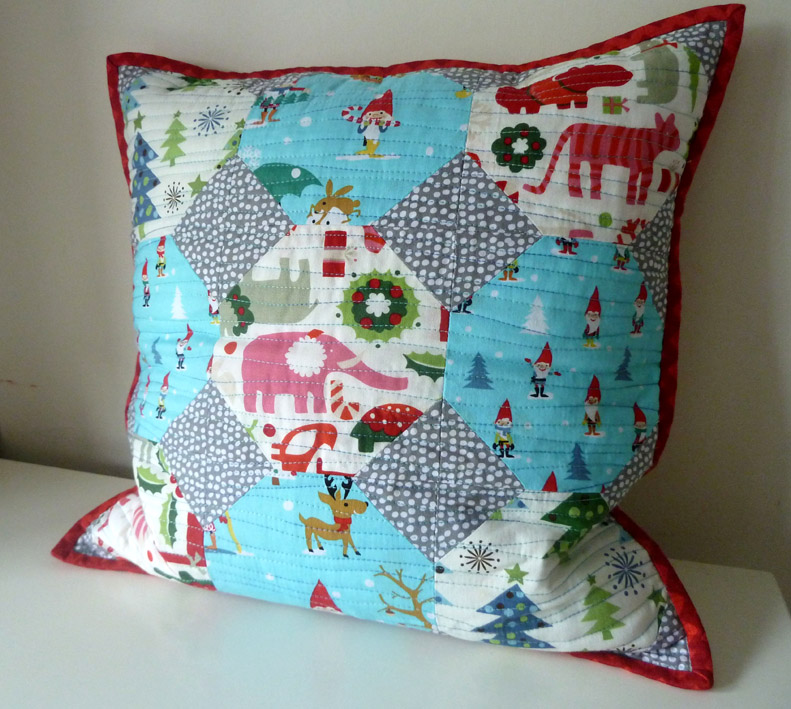 The grey fabric which looks a bit like snowfall is Petite Street, Grey Dots by Wendy Kendall, the 2 gnome prints are by Michael Miller and the Christmas trees are by Robert Kaufman. The best range of Christmas fabrics I found online this year was on Frumble, a site recommended by Lynne (thanks Lynne). It has a great range and the cheapest shipping I've seen but you do have to wait a couple more days for it to arrive.