I've finished piecing my first ever full-size quilt top, all 1296 speedy squares of scrappy trips around the world. It was actually completed last week but a couple of attempts to photograph it didn't produce good enough pictures to post.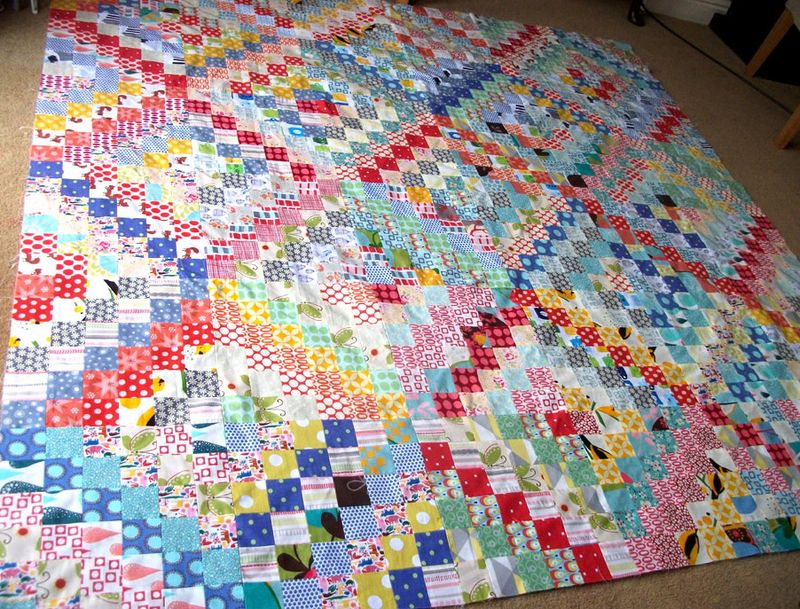 It's a pretty much a tour of my fabric stash.
Overall I'm pleased with it but I don't out and out love it, maybe I will once it's properly finished. The colours don't work as well as others I've seen in the flickr group, maybe it's that I've used too many prints with white backgrounds that strike too much of a contrast with the deeper and more saturated colours?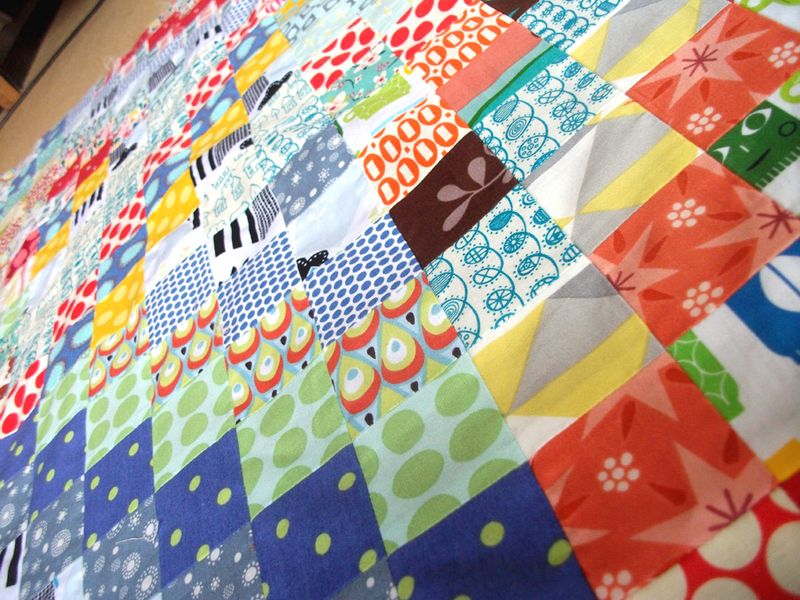 I fought against my instincts with it a lot of the time and tried to go with whatever was to hand and not be obsessively matchy about it, and I think it's probably the lack of matchiness that puts me off now. That said I don't regret the fabric choices at all as I learnt a lot when making it, some combinations surprised me on how well they worked together and others that I expected to look great just didn't. Also print and style has a bigger effect on how fabrics look together than I anticipated.
I think the reverse looks really beautiful and will be sad to cover it up.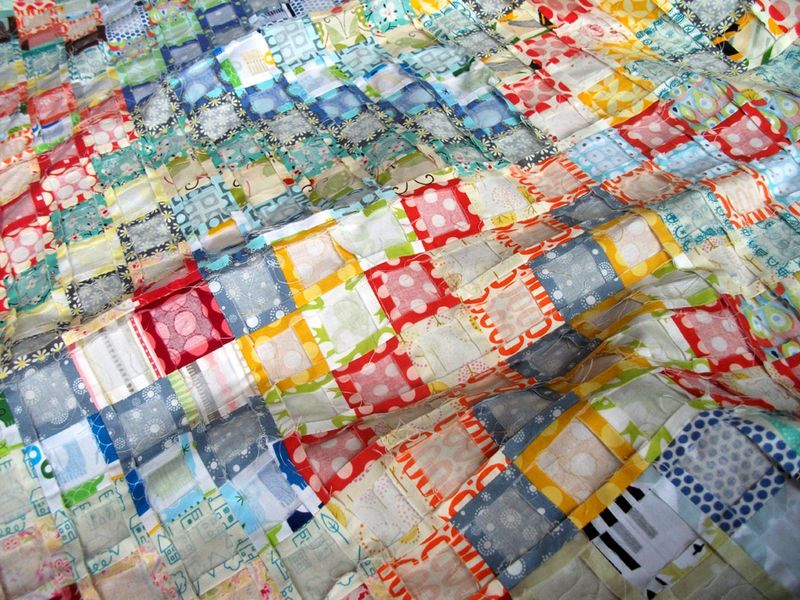 It's going to backed with some bargain sale fabric I ordered from the States. I scrupulously converted the cost in dollars to sterling and worked out how to buy it via 2 separate orders to avoid the duty charge... and the shop packaged it all up together anyway, pocketing my second delivery payment and meaning I was stung for £11.36 when it arrived. Not such a bargain after all.