This newly finished tea cosy is a long, long, long overdue commission.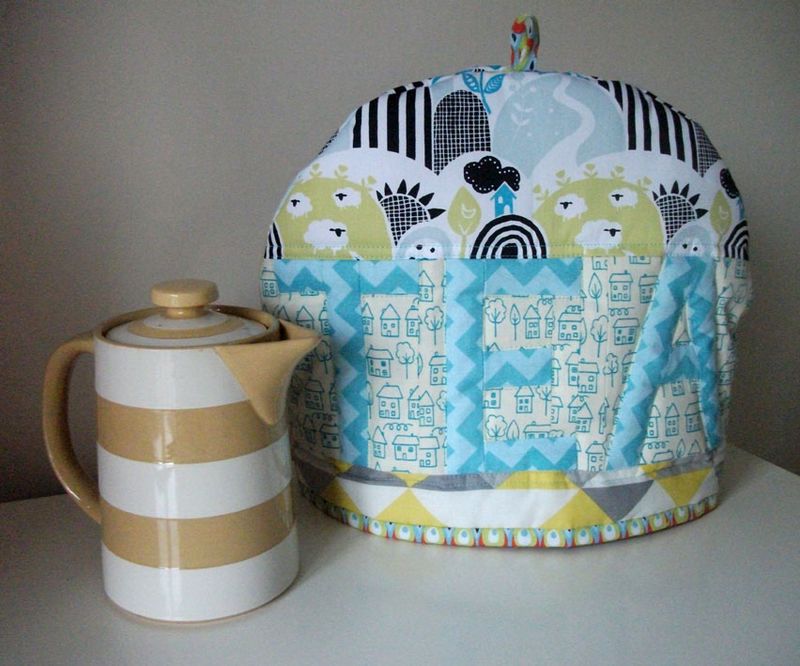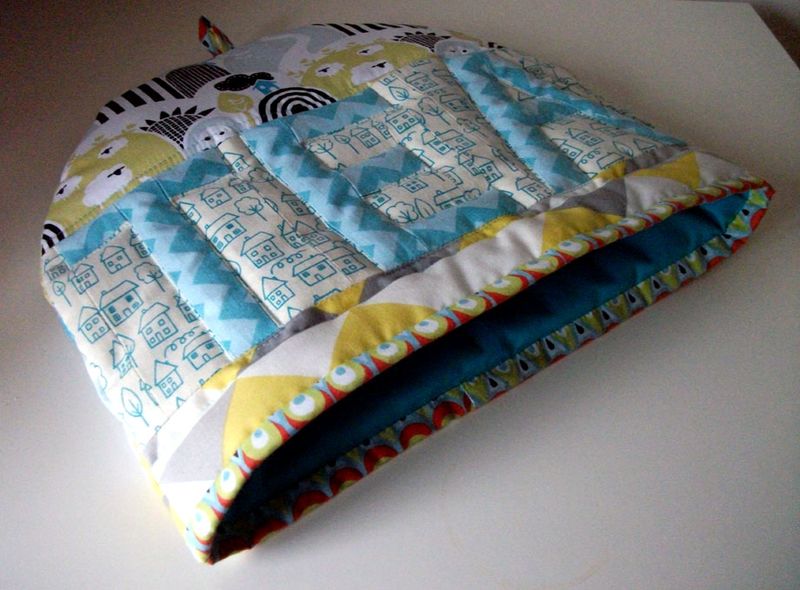 It's a new design and I love the way it's turned out, not that my opinion matters but it gives me more optimism that it's new owner may like it too. Up close 'TEA' is quite subtle but from a distance it stands out, a not entirely intentional feature but one I'm very pleased with. The pieced letters are made from some Riley Blake chevron fabric which I only had a fat quarter of but will definitely be investing in some more in a few colourways. The main fabric is Taali Hill and Dale, a Monaluna organic cotton as is the binding fabric and the house print is by Lu Summers for Moda.
The reverse has a quilted star and the lining, which is just about visible, is a solid teal colour.