I never meant to do it, it just sort of happened and before I knew it I was in too deep cutting strip after strip after strip...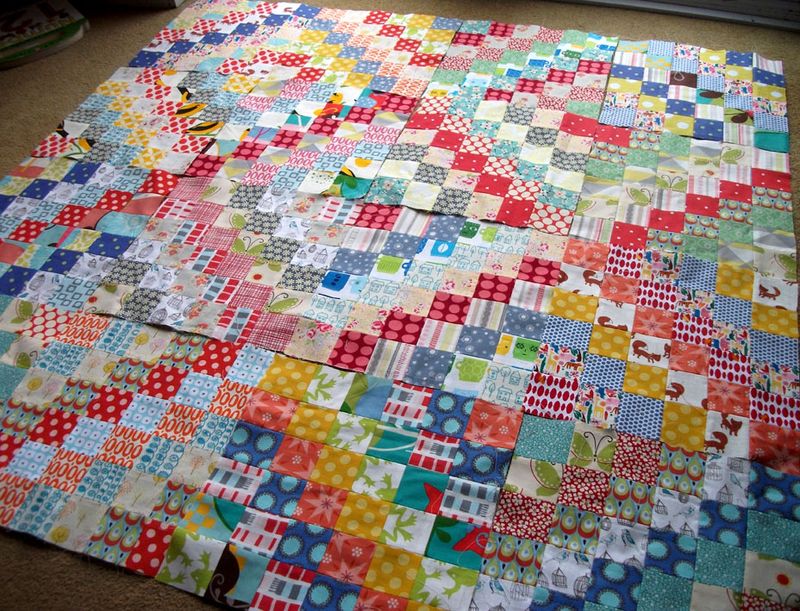 There are lots of people making scrappy trips around the world quilts at the moment and whilst I liked the photos popping up on twitter and numerous blogs it wasn't until I read Aneela's post and more specifically the tutorial she linked to that I had to have a go. It's such a speedy and ingenious way to make what looks like such a laborious and tricky quilt top. Don't read it if you really don't have time to make one, resistance is futile.
I'm pretty pleased with how it's looking up to now but must admit that I find it hard to let go of colour control and go with whatever scraps and fabrics are to hand instead of picking out specific colour combinations. It's a good lesson in embracing the haphazard and my control-freakery needs challenging every now and again. So far I've made 16 blocks and have another 20 to go, the plan is to have it ready so I can hand sew the binding on the finished quilt over Easter. It's so quick to make that there may even be time to spare.