Christmas is a dot in the rear-view mirror now but whilst there's snow on the ground I feel it's still acceptable to post about this last year's Christmas makes.
We have lot of people to give gifts to at Christmas and so most years I come up with a gift project. This year I made hessian bags to fill with food and drink bits and bobs - a mini-hamper affair.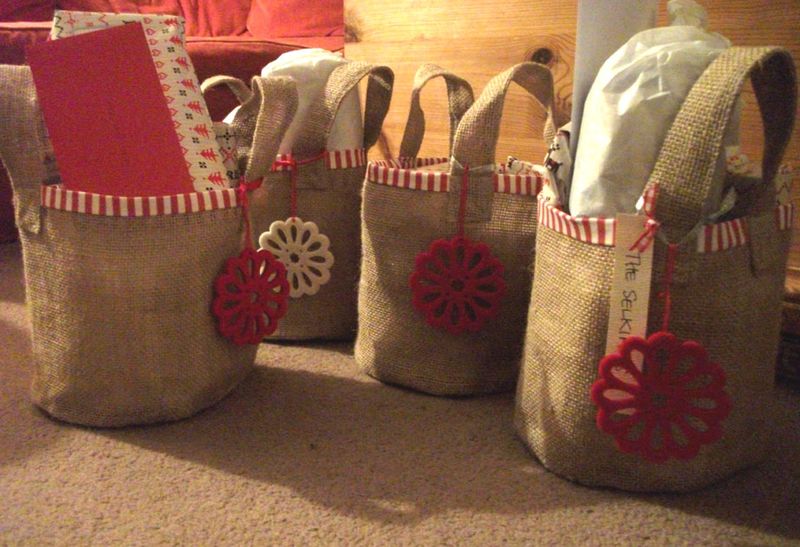 I've mentioned in the past my make-threshold of 8, I can sew up one partcular pattern 8 times before hitting the wall and never wanting to make, or see one, ever again. That was so very true for these, 8 were made and now I never want to think of them again.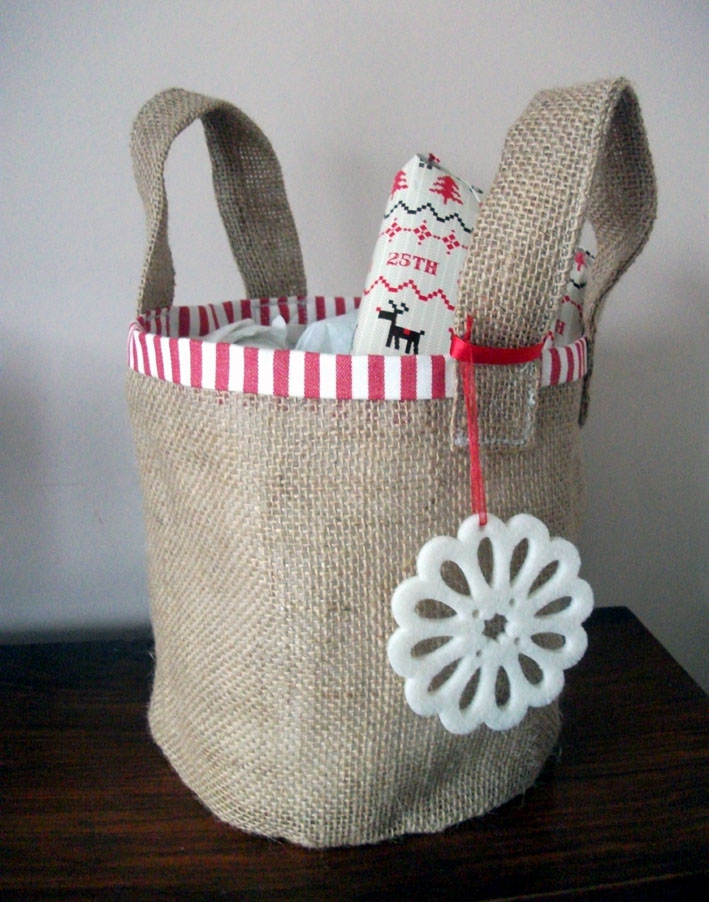 Hessian is not the most accommodating fabric to sew with, it requires extra strong thread, frays and gives the room a strong and authentic farmyard smell when it's ironed. My domestic sewing machine couldn't cope with sewing through the 4 or 5 layers of hessian needed to make the handles either and an unwelcome late night traipse out in the cold to the shed to use the industrial machine was required. I wouldn't necessarily recommend it.
I can't take credit for the felt decorations hanging from one of the handles as they were a Marks and Spencer pre-Christmas sale bargain find (75p for two I think).