I always intend to buy plain items of clothing for my boys that I can then embellish with simple designs to make them more interesting. In fact I've bought several tops for Aidan over the years with that in mind but he has only ever ended up wearing them in their original off-the-shelf state.
Last week though I picked up a basic green and white striped (or hooped for the sports kit pedant) boys' t-shirt for Rowan from Tesco for £1. It just happened to be unpacked next to some Moda 'A Walk in the Woods' fox print and they looked great next to each other and so the decision on which fabric to use for an appliqued design was already made. Then Tuesday turned out to be one of those days where the need to achieve as many things as possible within 24 hours was overpowering (I think it's this pre-Christmas run-up that causes it) and in no time the top had gained a star (one of Rowan's favourite shapes).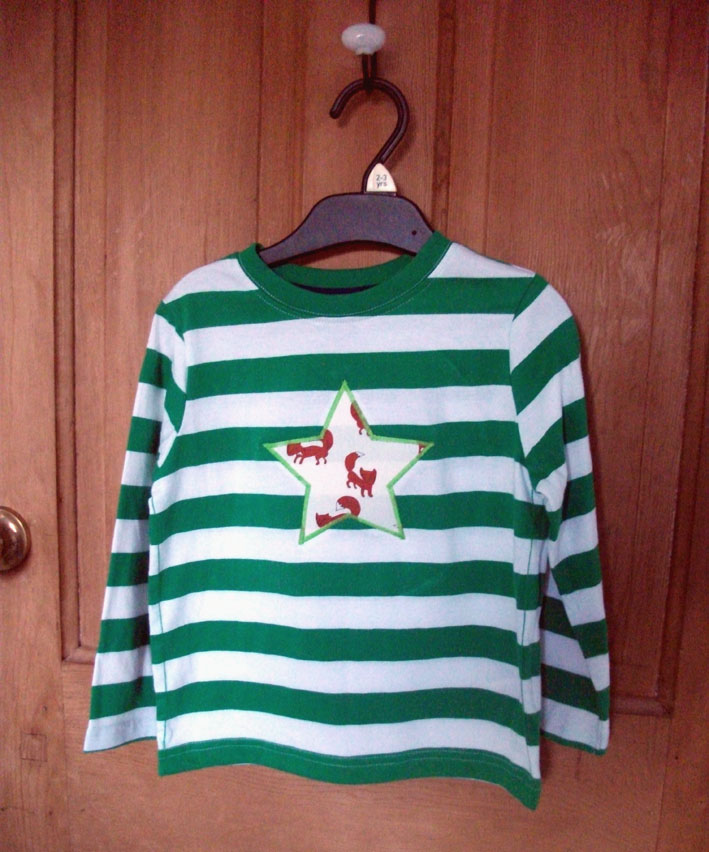 So that the strong green stripes of the t-shirt wouldn't show through the fox print fabric too much, using iron-on adhesive I backed the star with some plain white cotton sheeting and then using more iron-on adhesive stuck the double-thickness star onto the shirt. With some more plain cotton sheeting behind the design as a stabiliser, it was fixed into an embroidery hoop and appliqued.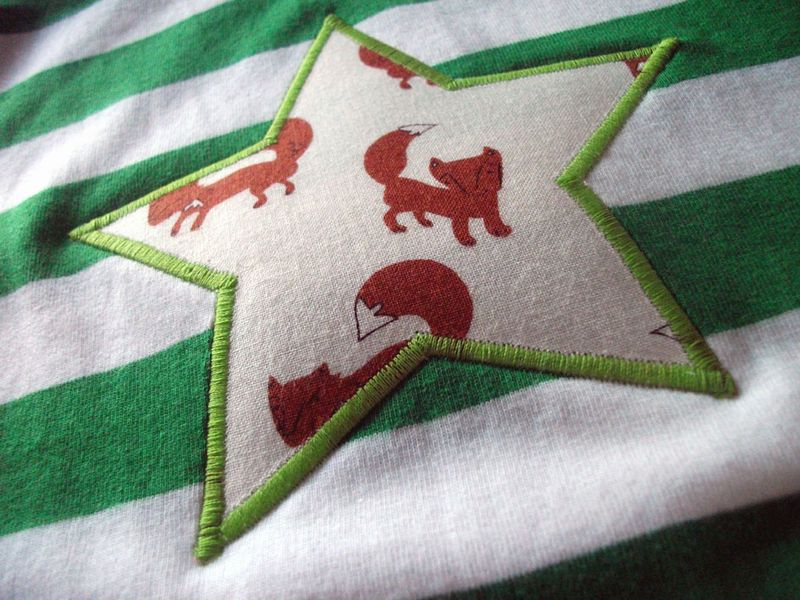 Easy peasy.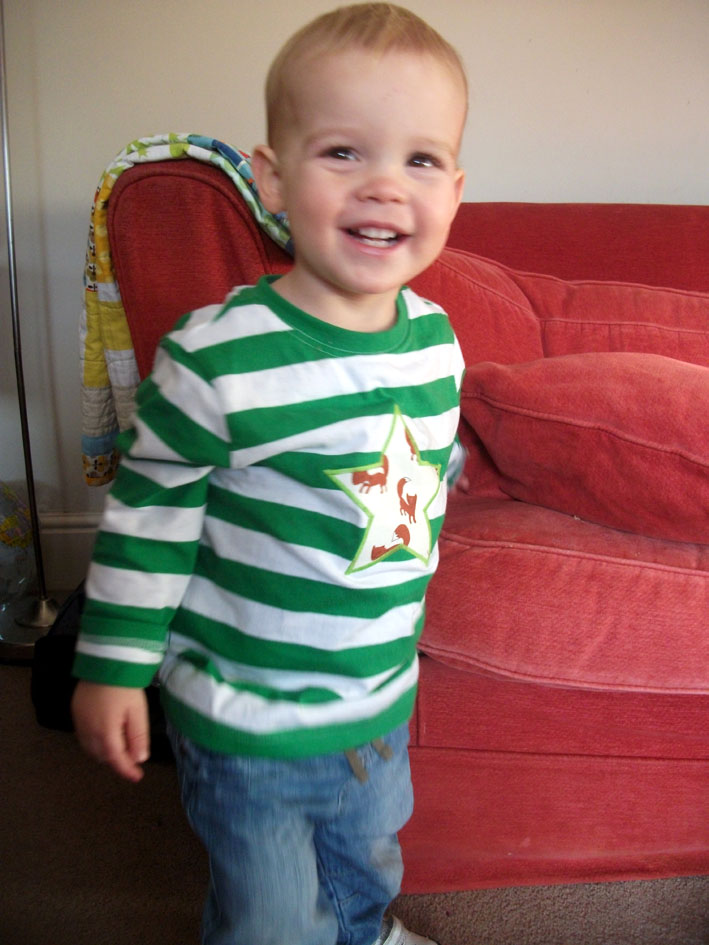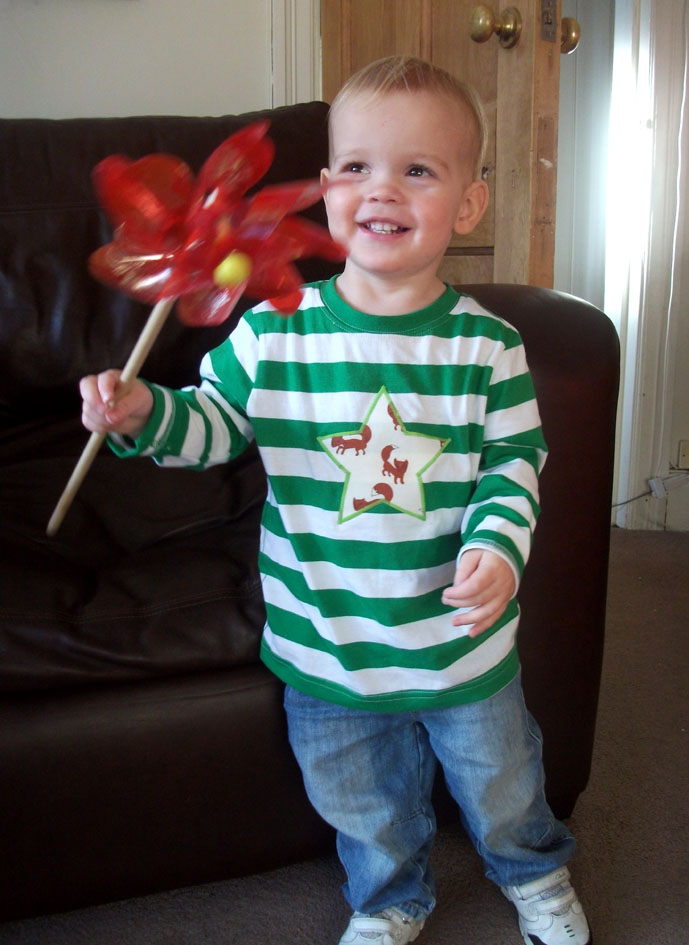 Despite his smiley face in these photos though, Rowan hates the star on his t-shirt and has tried over and over to rip it off whilst repeating "no like the star". I tried.