I promised my sister Beth, ages and ages ago, that I'd make her some quilted pot holders and then didn't. In my defence she'd asked for them in purples and my stash is completely without purpley fabric and whilst on the lookout for some good purple prints (which incidently I still haven't found) they fell off my to-do list.
Well, last month Beth had a big life upheaval when she moved to a new home, in a different (but very beautiful) part of the country to start a new job, pretty brave. Having heard her say she was going for 'clashy 70s' as her decor theme it seemed a good time to forget about purple pot holders and go orange - surely the most 70s colour?
I scribbled out a grid on a scrap of paper and sketched a rough patchwork design onto it, to work from.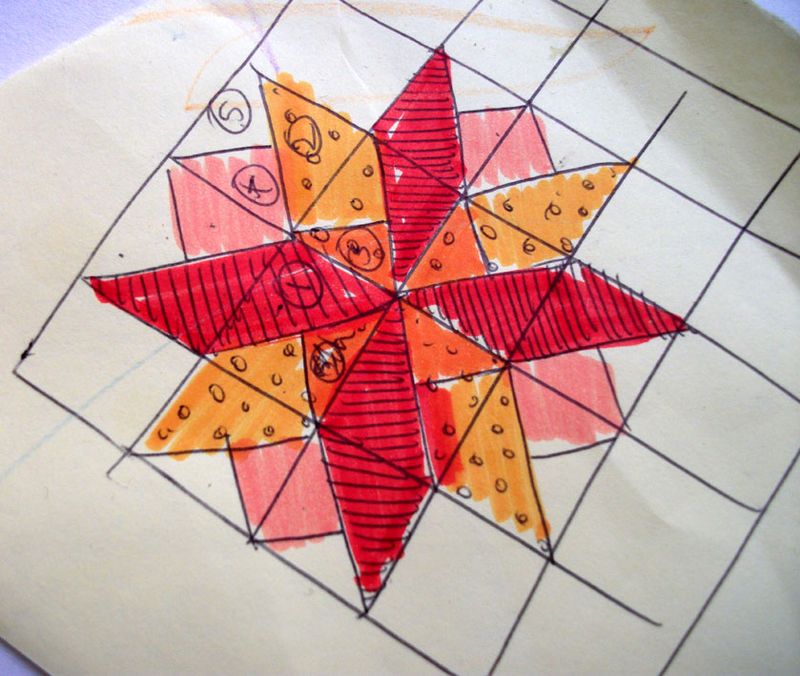 Before binding...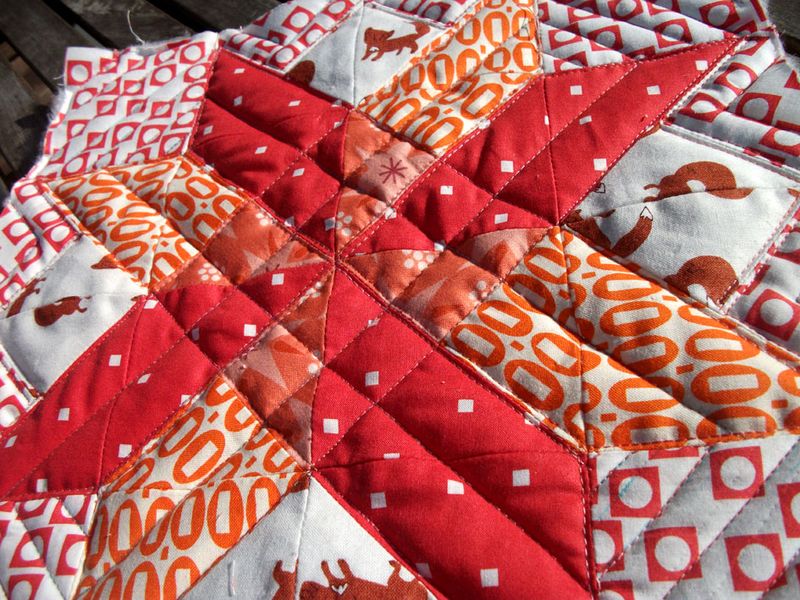 ...and after.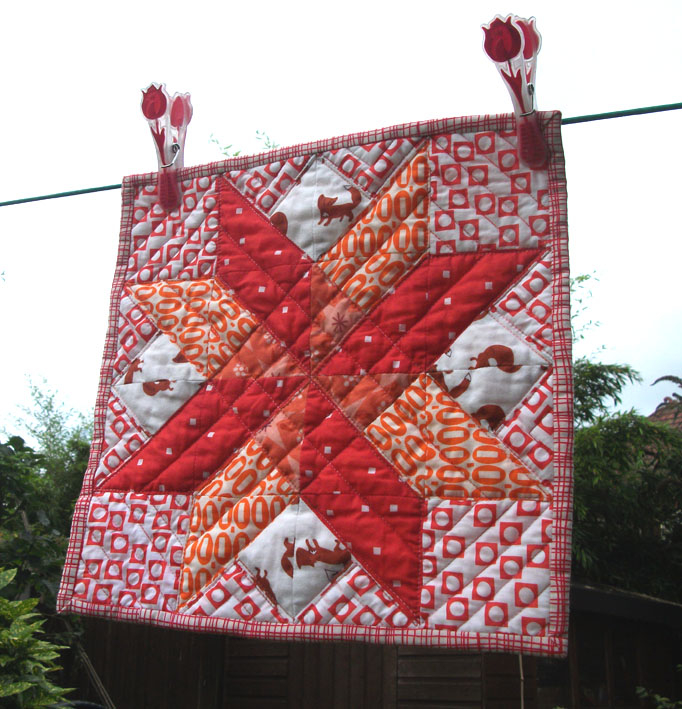 I did promise her more than one but didn't want to make a few only to find out that she hated them - she doesn't and so I owe her a couple more (which is handy what with Christmas on the way).
As one pot-holder would not an adequate house-warming (and massive life-change) gift make, we added some other new home essentials.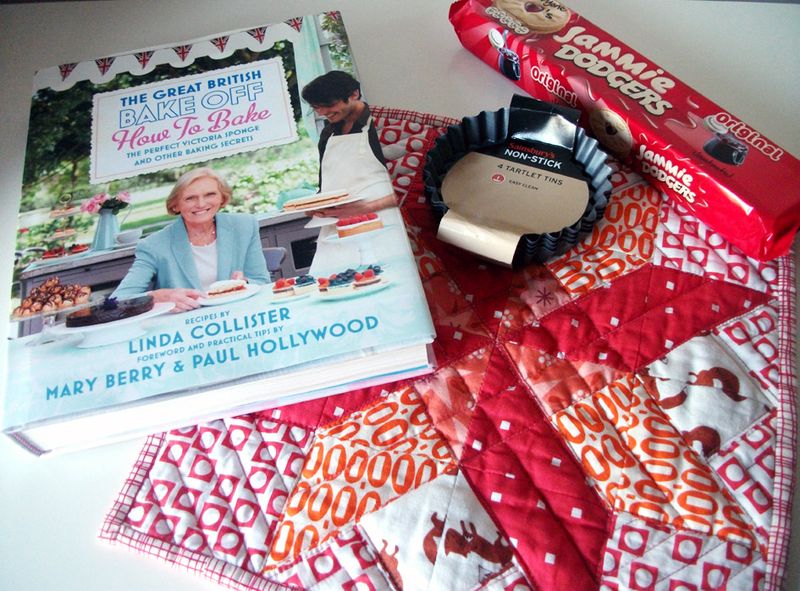 If you're reading this illicitly at work Beth, Happy New (broadband-less) Home, Job and County! x