Last Friday this teeny-tiny and very cute bridesmaid of mine, my niece Sophie, turned 18.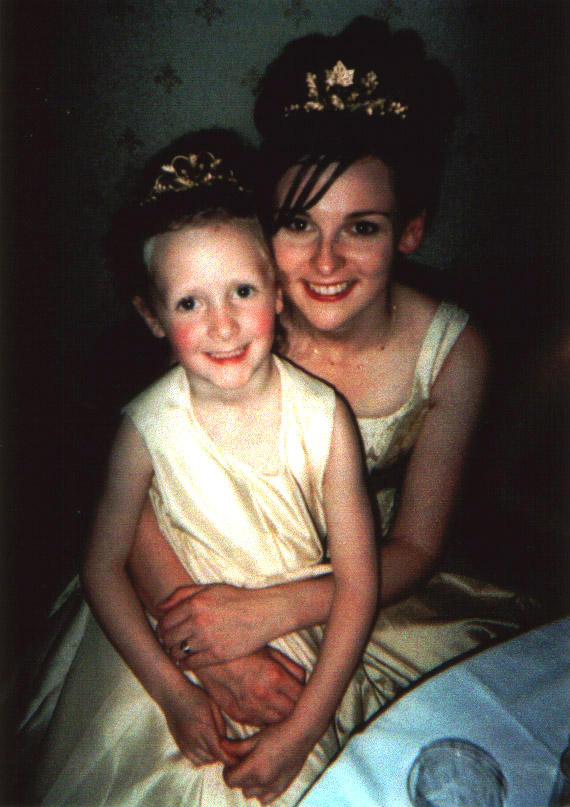 She made the brave decision a few months ago to move 250 miles away and study for her A-levels in Devon and so on advice from her mum, I made her a cushion to lounge on and remind her of family.
Selecting the fabric for it necessitated a total fabric sort out in the shed, resulting in the discovery of at least 5 fantastic fabrics that had slipped down the back of the shelves and had long been forgotten about. The grey spot used for the background was one such forgotten fabric, I'd intended to use a solid but didn't have anything suitable and so started trying some pale, neutral prints instead and loved how this one worked with the central star shape. Grey seems to work with everything.
It's bound in Summersville Weave (london bus red), I love a striped print for binding which this sort of is and I think it'll be one of my staple 'binding' fabrics from now on.
With hindsight, I'd have weighed up the amount of time I had on my hands against the amount of work involved in this design (lots of fiddly squares) but after a late night and some furious high-speed hand binding it was finished in time. With a bit more hindsight still, I'd have studied the map of where her birthday afternoon tea was being held more carefully, it's amazing how lost I managed to get within 4 miles of my own home (sorry). Happy Birthday Soph x