I bought several Christmas fabrics last year to make quilted stockings to sell and from the leftovers of my favourite ones, fussy-cut a few squares out with the intention of making some Christmas coasters for us.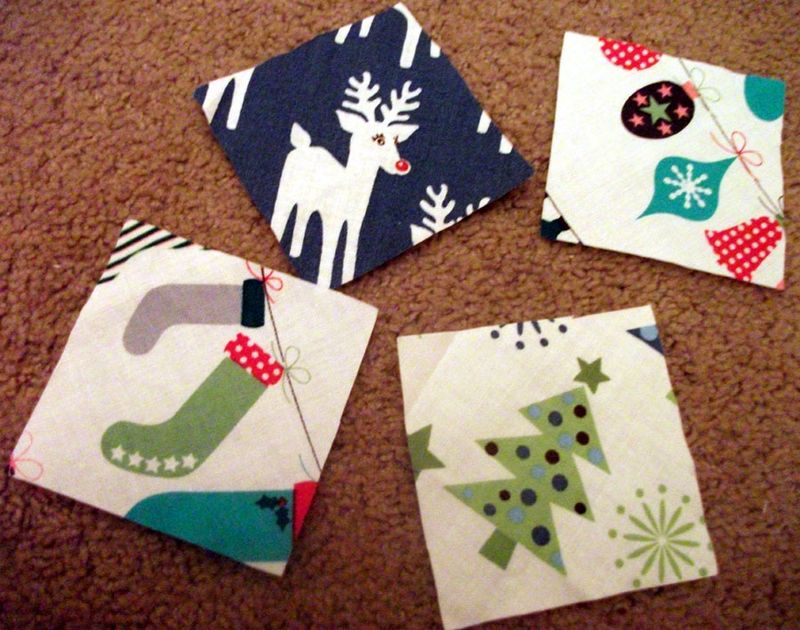 The Robert Kaufman reindeers and Michael Miller 50s baubles were my absolute favourites and hopefully will be available somewhere this year too as I want to make some more stockings.
The squares hung around in my work-in-progress box for a few months before being made into complete coaster tops and then it was a few more months before they were finally backed, quilted and had the binding added ready for me to take on holiday earlier this month to finish. When we go on holiday I like to take some un-taxing hand-sewing with me to do in the evening as I wait for the kids to fall asleep and so this year I sat in the early evening sun hand finishing the binding on 4 Christmas coasters.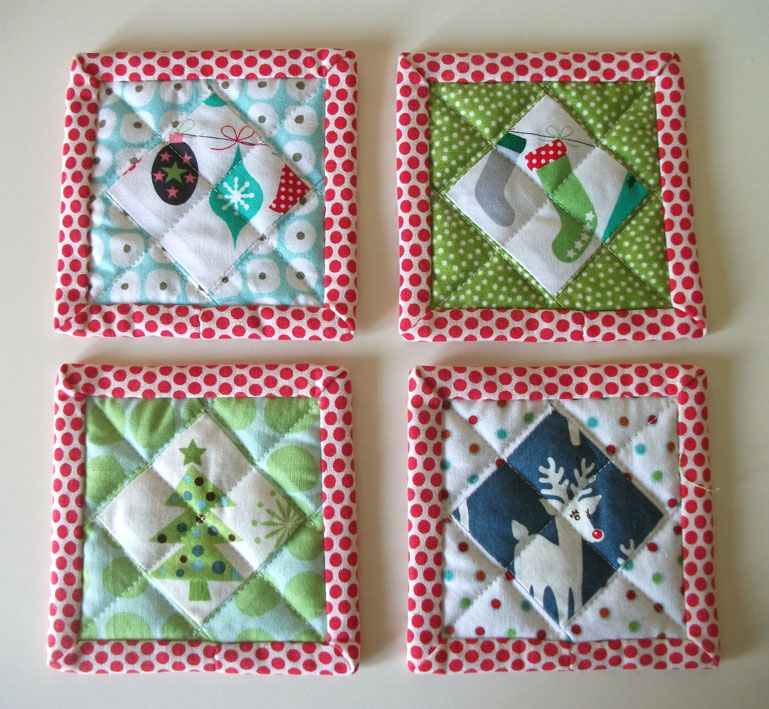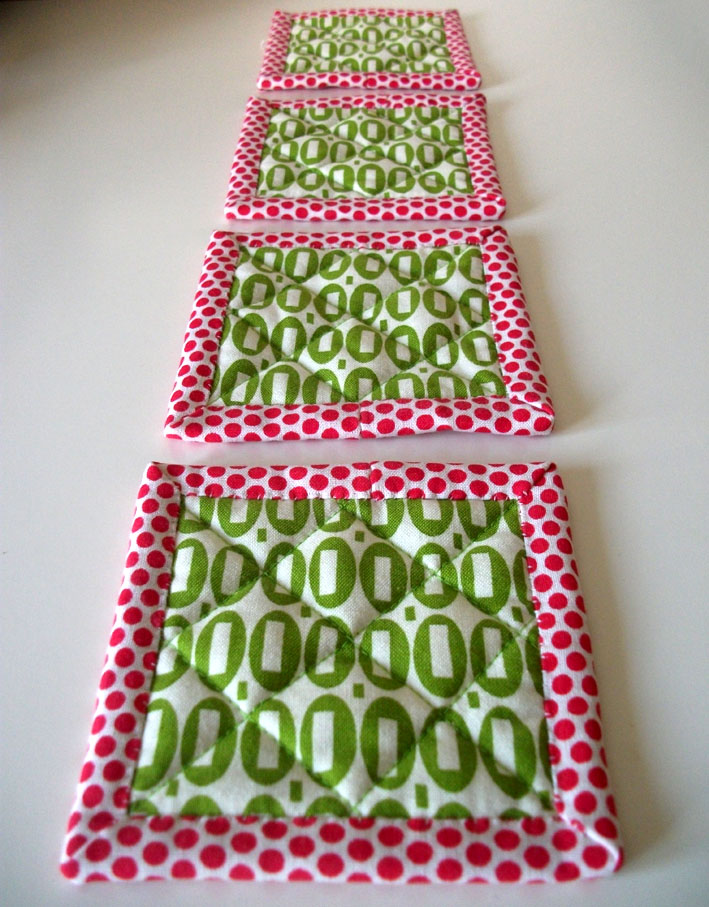 They're backed in lime pezzy print, I'm a bit late to the pezzy party and only added some to my stash last month but it's only a matter of time before another order goes in (got mine from Lola Pink Fabrics).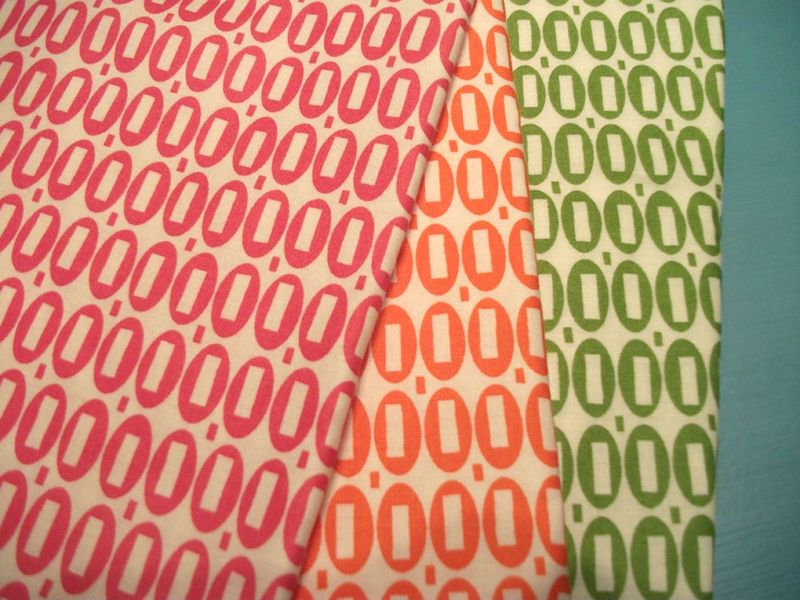 On reflection I'm not 100% sure that the lime on the back works so well on these, maybe a blue or another red print would have worked better, hmm still undecided. With the rush to get the machine sewing done so that they were ready to take away to hand finish, thinking nothing more than 'Christmassy' I just grabbed some green and red prints to back and bind them. Either way I'm still looking forward to getting them out of the drawer in December as another part of our festive-ware.