I've never been hugely confidant with colour but over the last few years have really come to love vibrant colours over more muted tones. My wardrobe would reflect this change as over the last decade the levels of play-safe black clothes (possible a hangover from my flirtation with being a goth?) have gradually given way to more and more coloured ones.
Around the house too, whilst it's never been a magnolia palace more colour has crept in through the years. I still love a neutral colour scheme but it has to be brought to life with a few pops of colour here and there.
And so on Saturday morning as I was emptying out the cupboard under the sink in search of a bottle of chilli plant feed in the hope of sustaining our holiday plant purchase (last bottle out) I came across a small tin of blue emulsion and got the urge to finally smarten up the grubby Ikea Bekvam step stool we have in the kitchen.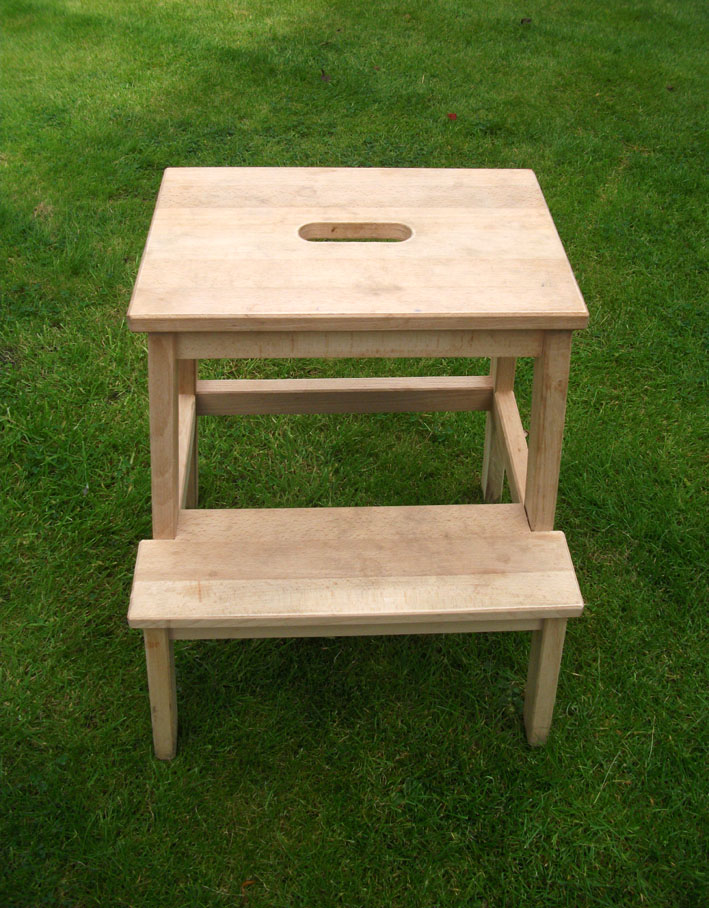 I often paint furniture or picture frames in emulsion as the choice of colour is so much greater than that on offer in satinwood or gloss. Onto the bare wood goes a coat of emulsion, once dry it's lightly sanded back before a second coat is painted on, when that's dry if it doesn't require a third coat of emulsion several coats of clear matt varnish are then applied to seal the colour in and protect the wood. Et voila.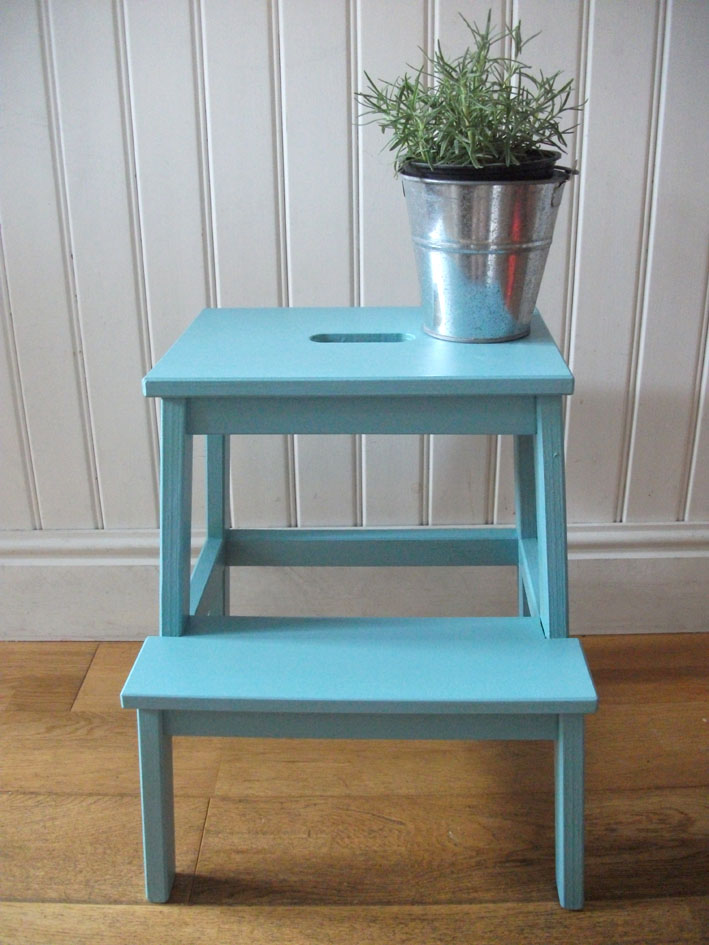 It's not an original project, I am by no means the first person in the world to paint one of these stools - an internet search turns up stacks of them for inspiration (this one is good, and this one too). It now really brightens up the kitchen and I think another one in egg yolk yellow to go with it would look even better. Plus as it's used by Aidan when he does some cooking, the pancake batter splats and nutella finger-prints can now be wiped straight off.