Driving through Cromer in Norfolk last week, Aidan spotted a flag bearing the Olympic rings hanging in a shop window. We managed to locate the shop he'd seen from the car but unfortunately the flag was for display only and they didn't have any to sell. Seeing his disappointment I rashly promised to make him one when we got back home (half-expecting/hoping that he would forget). He's become quite an Olympic-enthusiast having seen the torch on it's travels, taken part in so many Olympic themed activities with school and also witnessed mine and Mike's enthusiasm for the games.
So on Monday during Rowan's afternoon nap I hastily, and under much pressure and scrutiny, stitched a flag up for Aidan. I drew around a CD to get the outer circle shape and then a beaker for the inner one - under far too much pressure to waste time hunting out a pair of compasses. The 5 rings were drawn out onto iron-on adhesive paper, the adhesive fixed onto the reverse of each of the fabrics and then each one cut out as a complete ring. I peeled off the backing paper and laid the rings out in the correct order before marking lightly in pencil on the top of each one the overlapping sections to be snipped out (the black ring was the only one I left whole).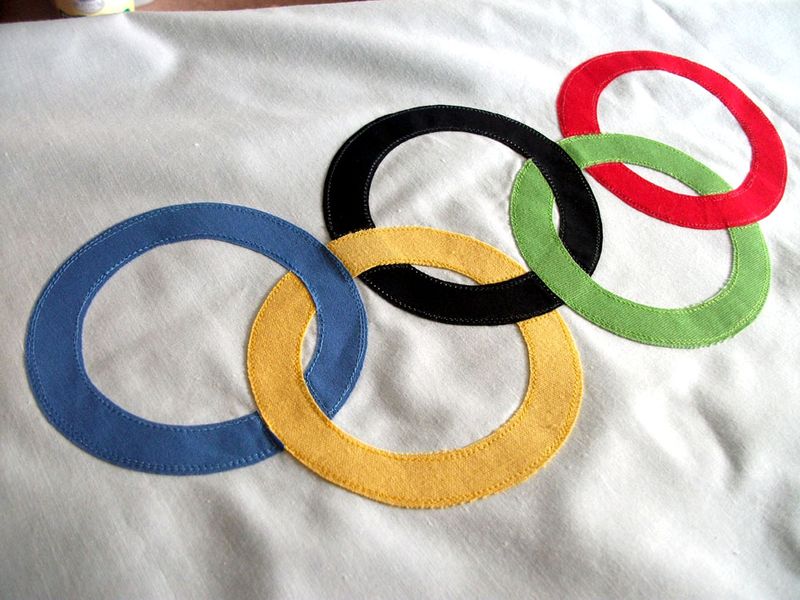 With a little re-adjustment so that it all looked neat and tidy, they were then ironed onto the white cotton flag fabric before being straight-stitched down to hold each one firmly in place. The flag was then hemmed and a channel for the stick (an old bit of bamboo cane) sewn along the left hand side.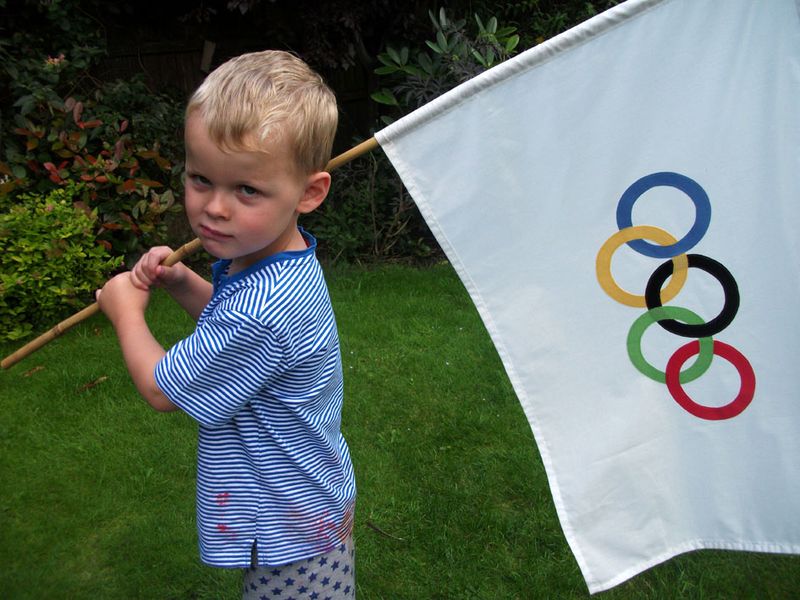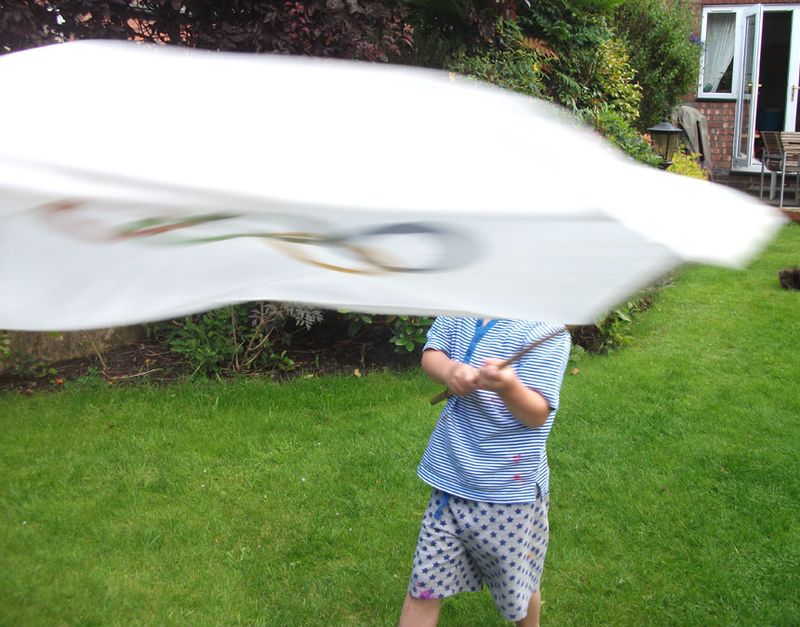 Aidan was pretty pleased with it (despite the look on his face) and even insisted later on taking it with him to the supermarket, grandly leading our trolley in as though we'd arrived to compete in some sort of Olympic trolley dash.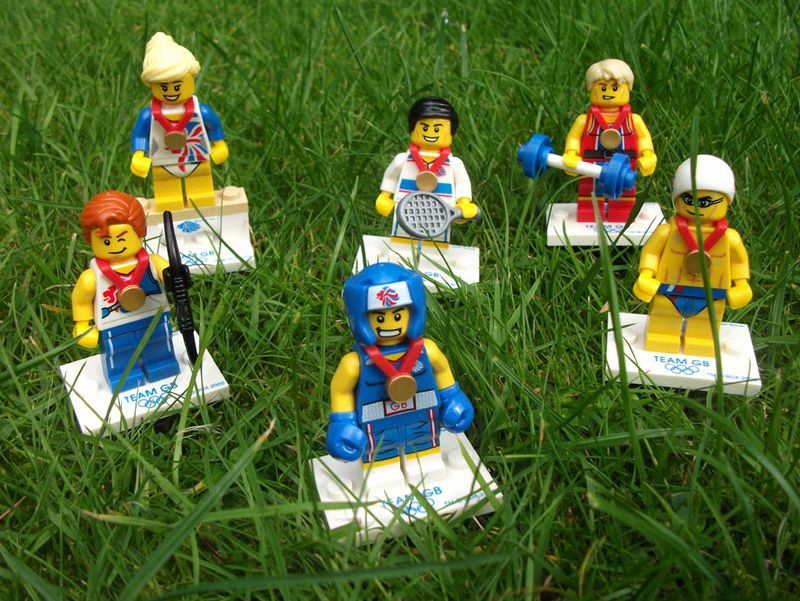 We're also very close to having a full set of Lego TeamGB minifigures now. Unfortunately the 3 we're missing don't really have any obvious pieces that can be felt through the packaging. Not, of course, that I've been loitering in shops grappling with packet after packet trying to feel whether it's one we haven't got.