The four of us, along with my parents and sister, were in Norfolk last week on our summer holiday.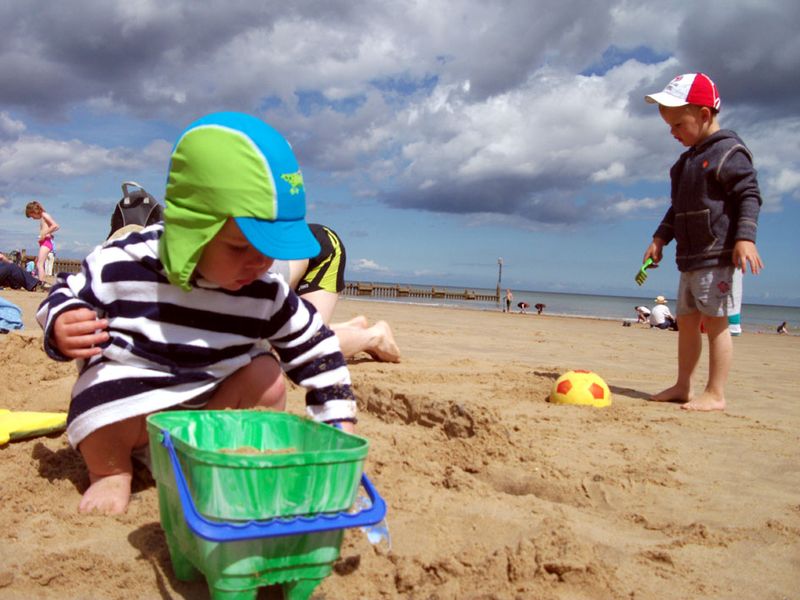 Both boys really loved being on the beach building sandcastles, digging channels, paddling and spotting creatures in the pools of sea-water left behind when the tide went out.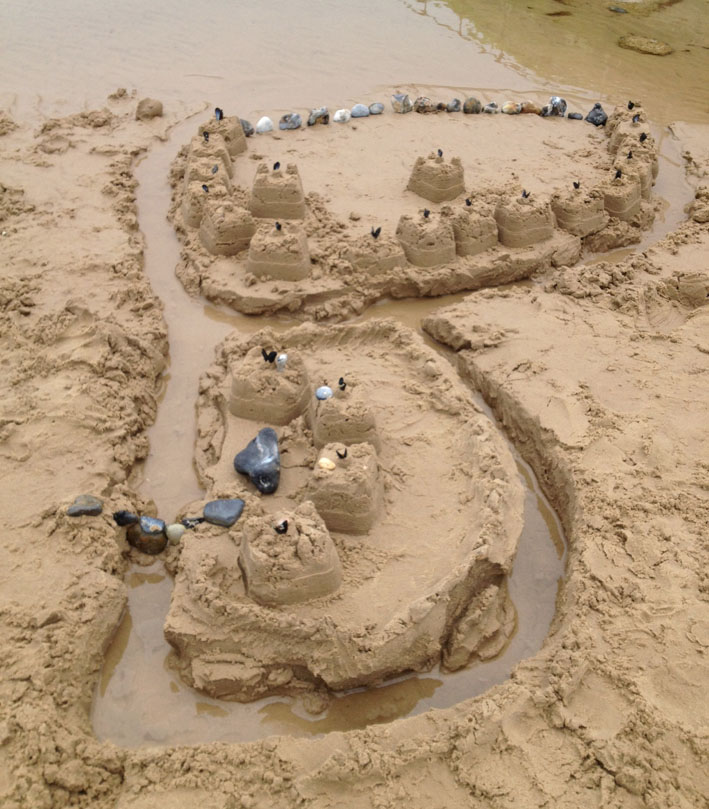 There were several starfish dotted around to spot.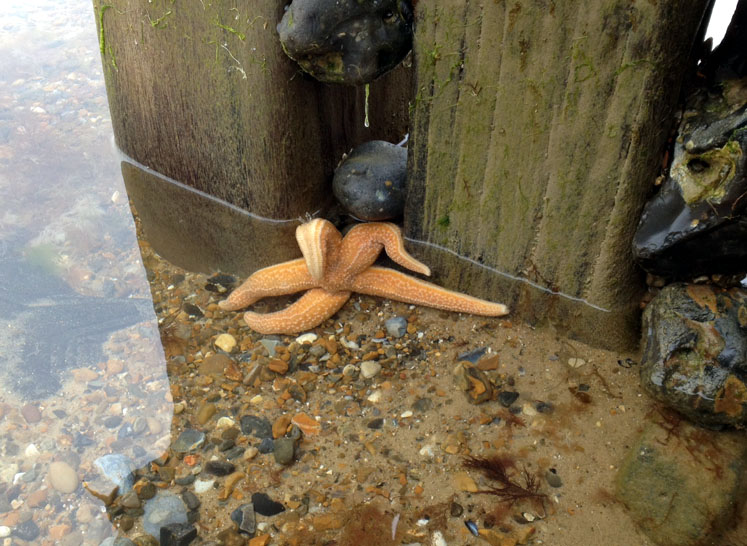 The weather wasn't too bad and we got to do plenty of exploring, this hollow tree could fit about 10 people inside fairly comfortably once the tricky crawl in (for an adult) had been negotiated.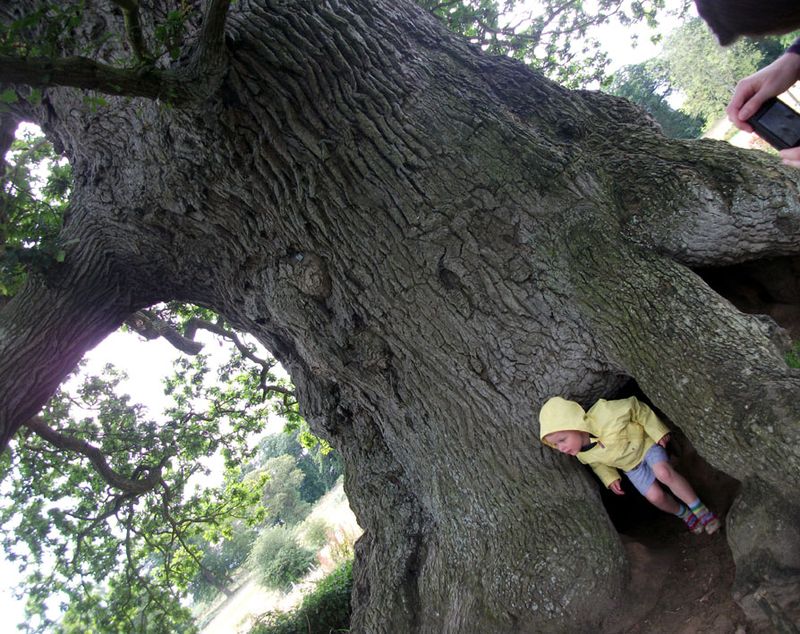 My mum has given Aidan an old digital camera for him to use as he wants and so he has his own pictorial account of the holiday. Mike and I have been in stitches looking through his photos, unfortunately the funniest ones are also the most horrifically unflattering to their subjects and it would be too cruel to upload them. Really. There are many non-descript snaps of plug sockets, ceilings and passing cars,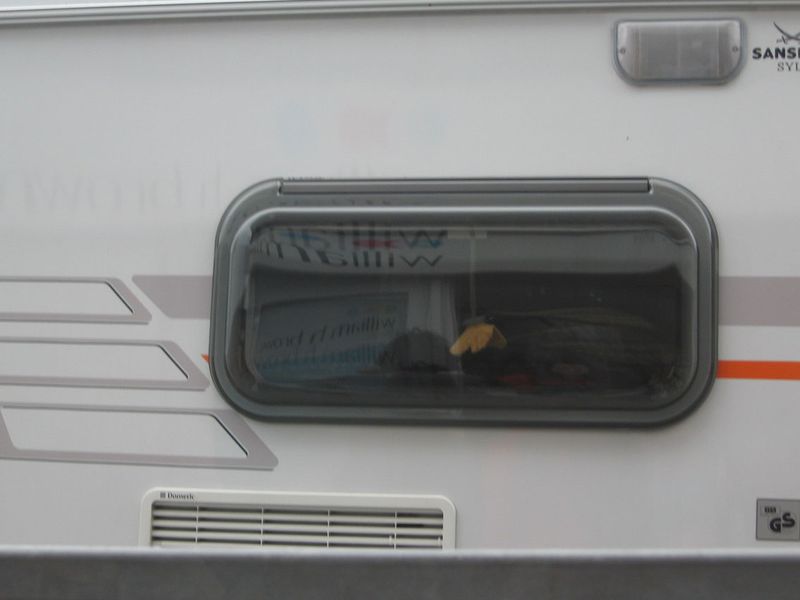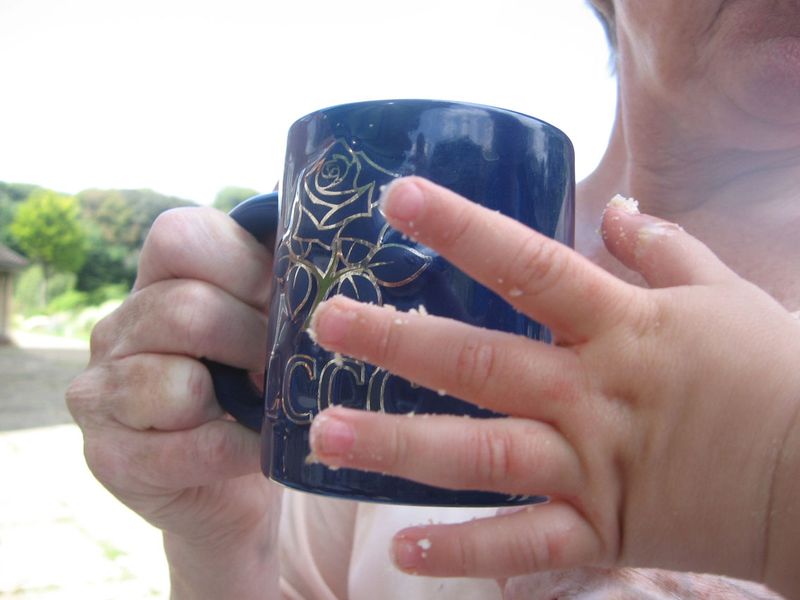 but there are also a few gems