Sorry for the absence but I've had a few technical problems with my blog but hopefully it's all sorted now.
So yes back to the parties, there was only an hour or two to recover after my mother-in-law's party before it was time to set to making Aidan's birthday cake ready for the following day. He put in his request back in February for the same cake Rowan had for his 1st birthday.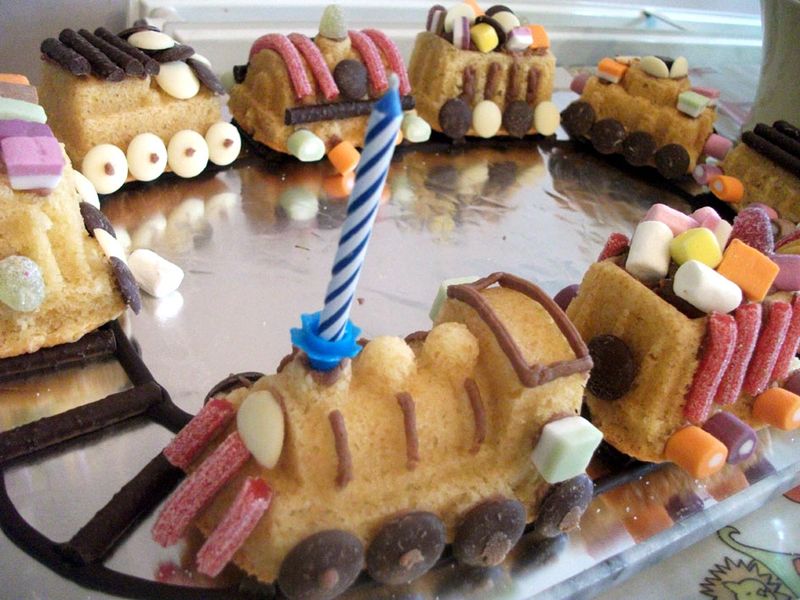 Rowan's cake
He'd felt very aggrieved about not getting to eat the engine part of Rowan's cake and so wanted the same cake but with full rights to his own engine. Back in February when I was struggling to come up with a quick and easy cake idea for Rowan's birthday my friend Lynne offered the use of her train tin - Lynne is the Swiss army knife of friends, always able to provide a solution to any problem!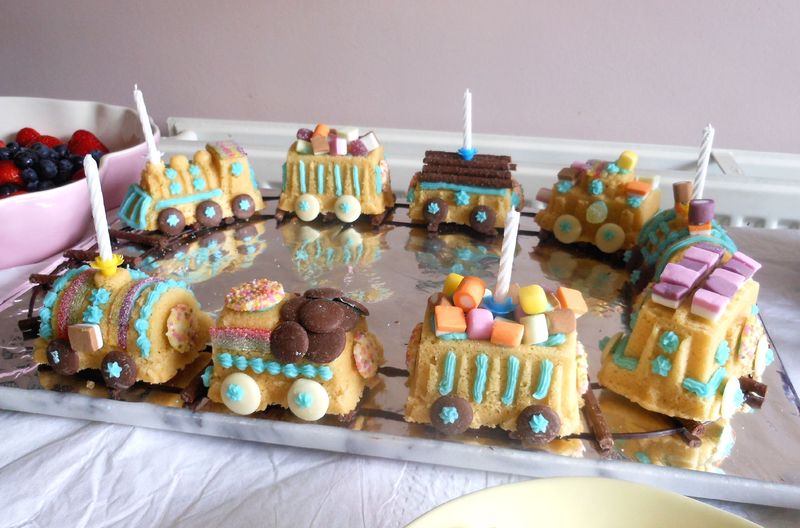 Aidan's cake
I covered a marble chopping board with tin foil, melted some chocolate to pipe an oval train track and added mint Matchstick sleepers before arranging the cake carriages on top and decorating with blue buttercream and sweets. It was all fairly straightforward especially as I'd made one before and I had my mum (who makes celebration and wedding cakes) on hand to help.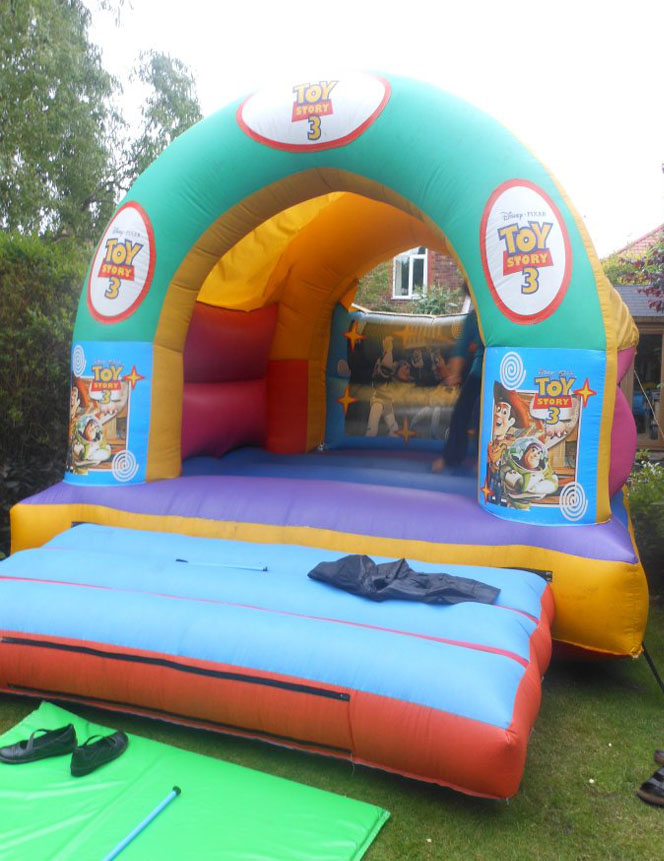 We took a chance with the weather and hired a bouncy castle for the back garden for Aidan's party which, as the day came closer and the weather grew wetter, seemed like a very bad decision. Despite the weather being awful for most of that weekend though, by some miracle the rain stopped 15 minutes before the party started and didn't resume until a couple of hours after it had ended. It was a good job it stayed dry too as what we'd have done with 25 children stuck in the house is too harrowing a thought to entertain.
My mum and sister Beth helped Mike and I out by making cakes and sandwiches and generally pitching in to try and prevent it all from descending into utter chaos, which it came very close to on a couple of occasions.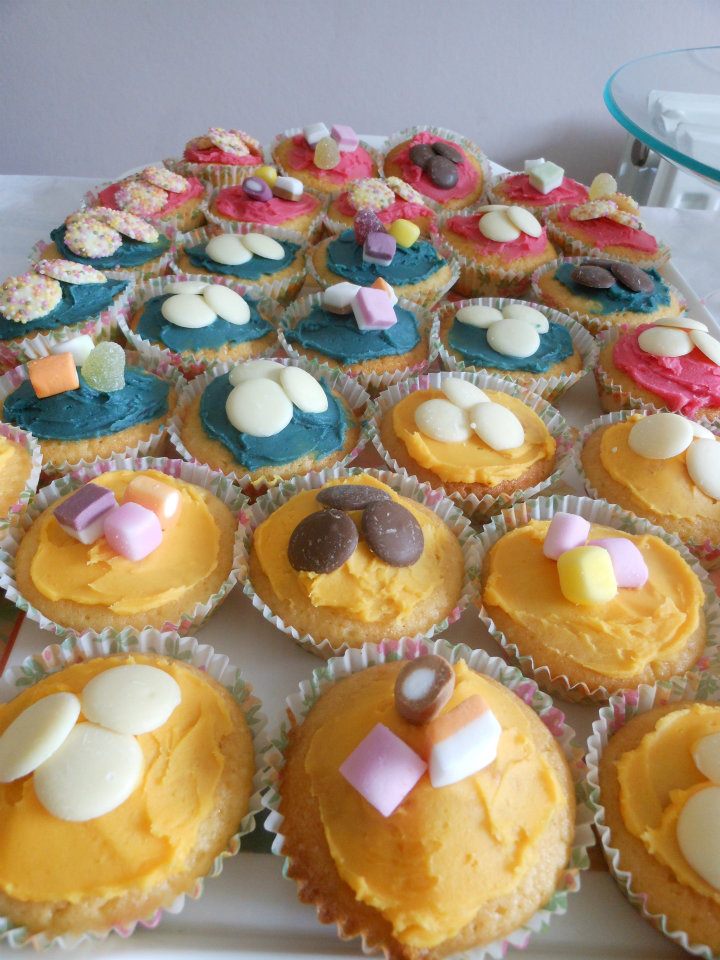 Cakes courtesy of Aunty B
As far as the kids were concerned the party went well and they all had a great time. As far as the adults present were concerned, the party was Lord of the Flies on an inflatable. My sister was effectively mugged by a couple of 5 year olds when she was carrying a bowl of sweets but it was hard not to admire their tactics as one dragged her arm down by hanging from it, whilst the other raided the bowl.
So throwing a full-on kids party at home can now be ticked off our parental experiences check list (and probably added to the 'never again' list). Beth summed up the overall effect when she said "it was the noise that really shocked me, there were moments when I thought 'I've been in nightclubs less noisy than this'".

The birthday boy had a brilliant time though so it was all worth it.