Just over five years ago my mother-in-law turned 65 and we pushed the boat out with a fancy dinner had a takeaway curry at her place in the evening. I was heavily pregnant and enjoyed my lamb madras so much that I had one the following night too and a couple of hours later felt a 'pop' as my waters broke. My labour with Aidan was a lengthy one at 30+ hours and he was born 3 days after my mother-in-laws birthday. At the time I didn't see the potential for problems with their birthdays being so close together.
Well this year my mother-in-law celebrated her 70th birthday and Aidan his 5th and both requested a party. And both parties needed to be organised by me. On consecutive days.
Now the women in my husband's family are extremely good at hosting parties and making it all appear effortless. My mother-in-law is heavily disabled and so needed someone to organise everything. Her 60th party was arranged by my sister-in-law who was brilliant and could do this sort of thing in her sleep but tragically she passed away six years ago. They are quite some shoes to attempt to fill.
Despite gaining my brownie hostess badge, hosting really isn't my strong-suit so my game plan was to go for the detail and hope that people would be kind and forgive me if it didn't run particularly smoothly. As the party was being held on a summer afternoon (it bucketed down obviously) we opted for an afternoon tea party theme with a selection of sandwiches and cream cakes from a local bakery. I made the mistake of thinking it would be easy and inexpensive to pick up china teacups and saucers from charity shops, it turns out that there is huge demand for them and so with hindsight hiring it all would've been a better idea. We did have some nice trips out trawling though bric-a-brac and antiques places though, if you're ever around Nantwich I would highly recommend a visit here.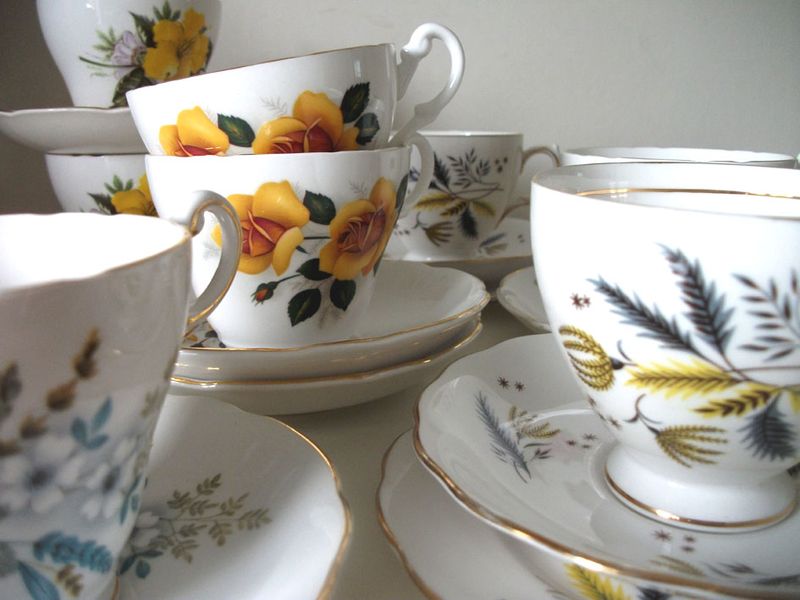 The cup on the front right is part of a tea set I bought because my late Nana used to have the same set. When my mother-in-law saw it she became quite choked up as she'd bought the same one years ago for her mother, so that's a definite keeper.
Each table was decorated simply with a little pink plant with an organza ribbon bow on it and a sugar bowl. There was a birthday tea cosy too which didn't warm a pot in the end but decorated the food table instead.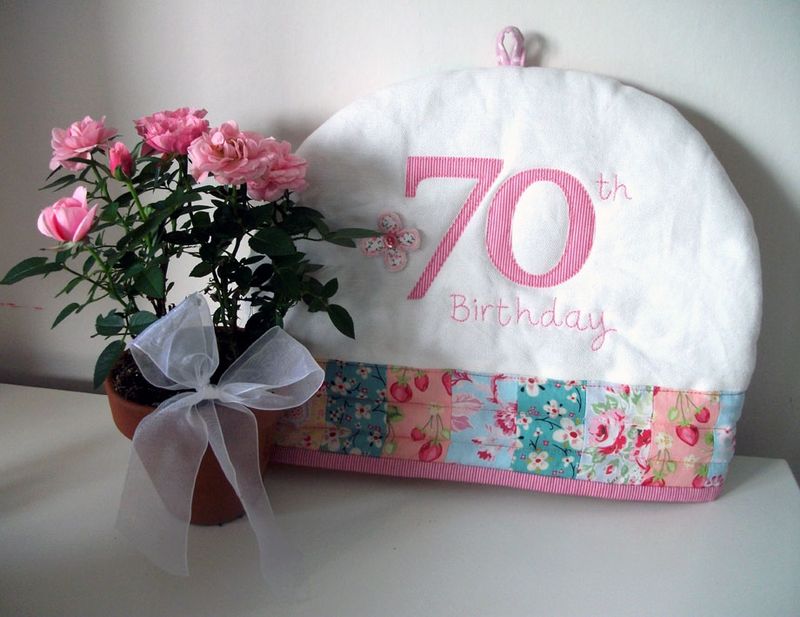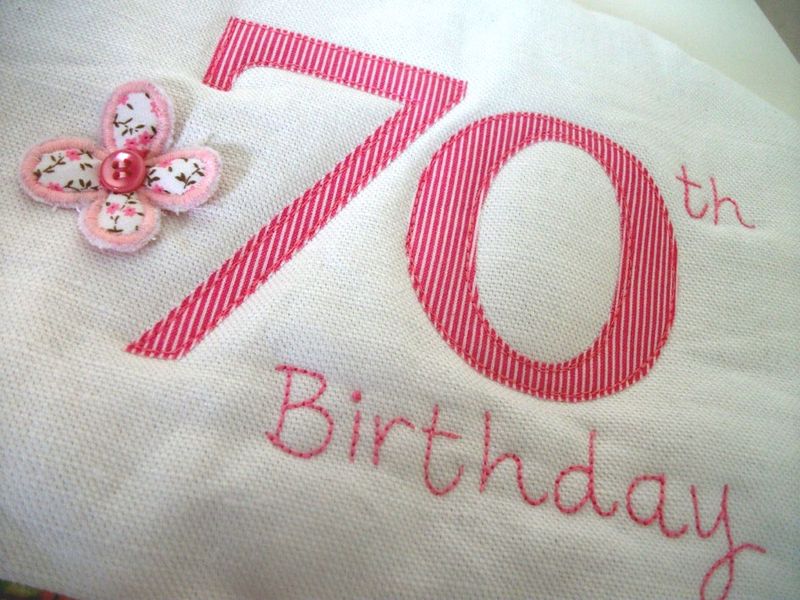 The party went well and my mother-in-law had a great time surrounded by so many of her friends and family members. Everything ran smoothly in the end although it really wouldn't have done without the help of my mum and Mike's half sister - thank you x