I was never that interested in embroidery until I saw this post by Aneela over at comfort stitching and was suddenly tempted to try out a few fancier stitches. Coupling that with the need to boost my stock levels for a maker's market that was coming up, I decided to make some small wall canvases. Aidan had chalked a picture of a house on his board with little details here and there and so the idea for an applique house with a few hand-sewn features emerged.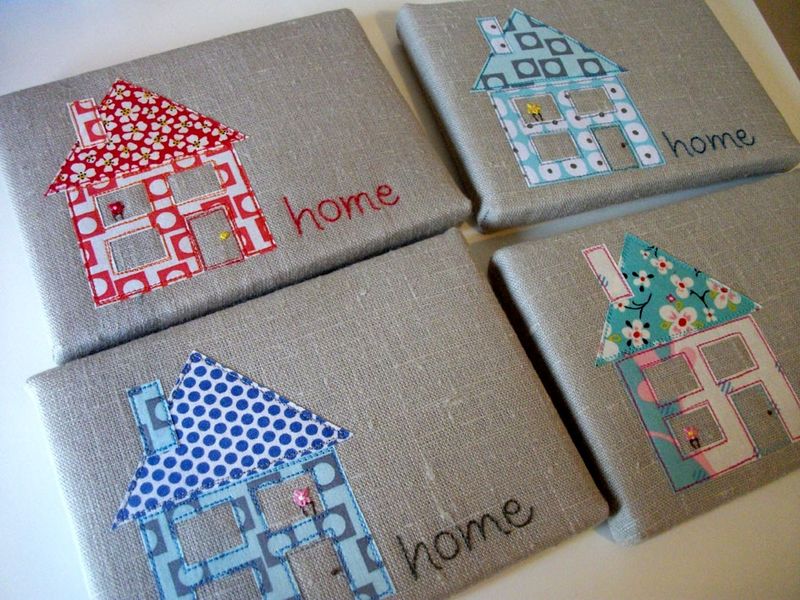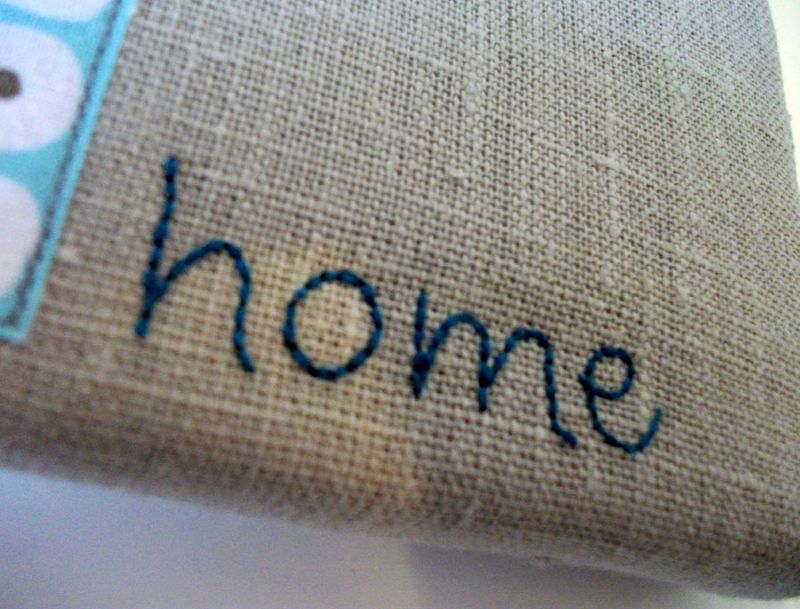 There is something very soothing about sitting down of an evening with a drink, some good tv and a bit of hand-sewing. The combination of being productive whilst also relaxing makes it virtually guilt-free and manages to quieten the inner voice that nags about the washing up, packed lunches and ironing... And the calm, neat, precision required is the perfect antidote to a hectic daytime spent trying to neutralise brewing tantrums and picking up soggy food half-ground into the carpet.
Another embroidery project has materialised, inspired by this one which I'll blog about in the next week.