Totally inspired by these embroidered flowers and this really beautiful trees quilt, sprang this idea for an embroidered family tree.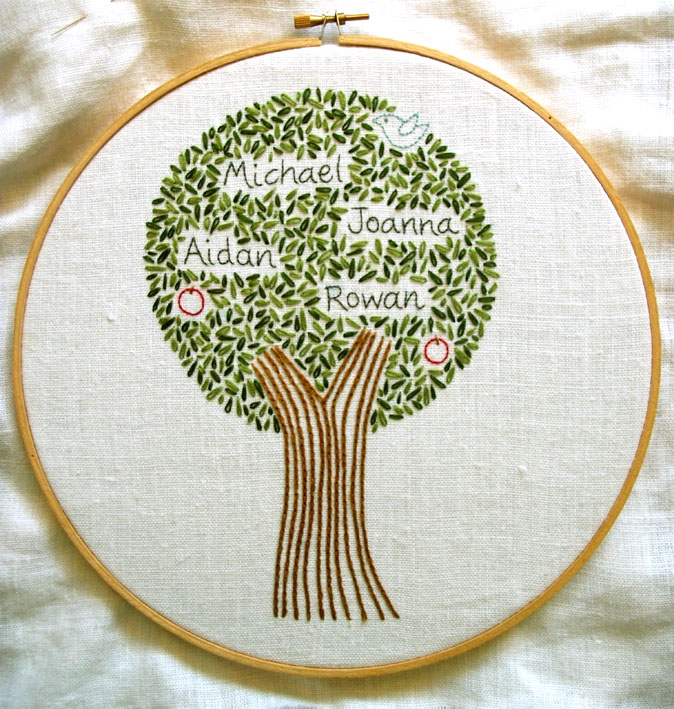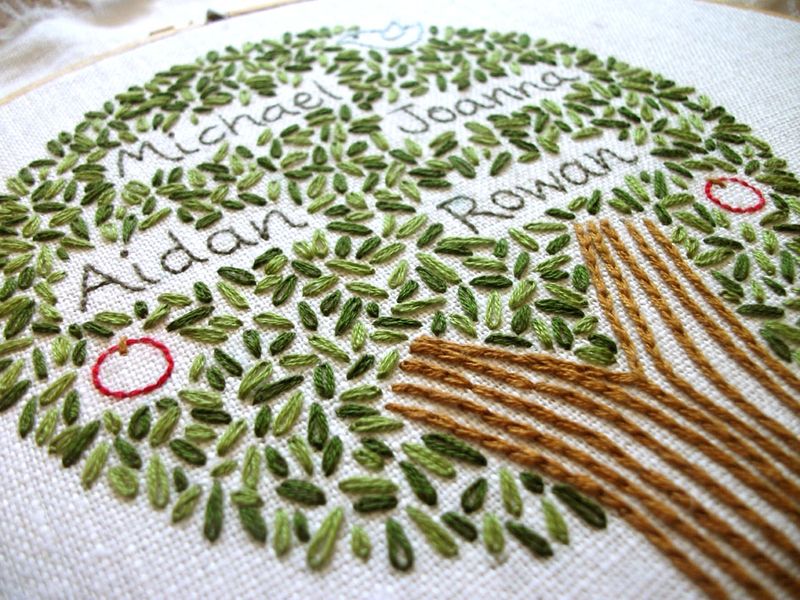 The plan was that it would be a leisurely sort of project to stitch over many evenings whilst watching tv but I'm so impatient and keen to see results that it was completed in 48 hours. It's destined to be framed and hung in our hallway I think.
I marked the pattern out on some white linen with a water-erasable fabric pen, just marking out a circle for the top of the tree to stitch the leaves within, which were done last. All of the details are here and over there >>>>>along with the free downloadable pattern.
So for the giveaway part; I really enjoyed stitching this and want to do another one, so basically I'm looking for someone to make one for. If you would like an unframed tree with names of your choice, leave a comment on this post by midday Thursday (26th July) and if you're the only commenter it's a done deal but if they're a few I'll draw names out of a hat. I reckon the tree has a name limit of about 7 if that makes a difference.