Aidan's train birthday cake for his party all went into his guests party bags except for the engine which was, as stipulated when he requested the train cake, all for him. So for the day of his birthday I made a simple square Lego brick cake so that he had candles to blow out at teatime with the family.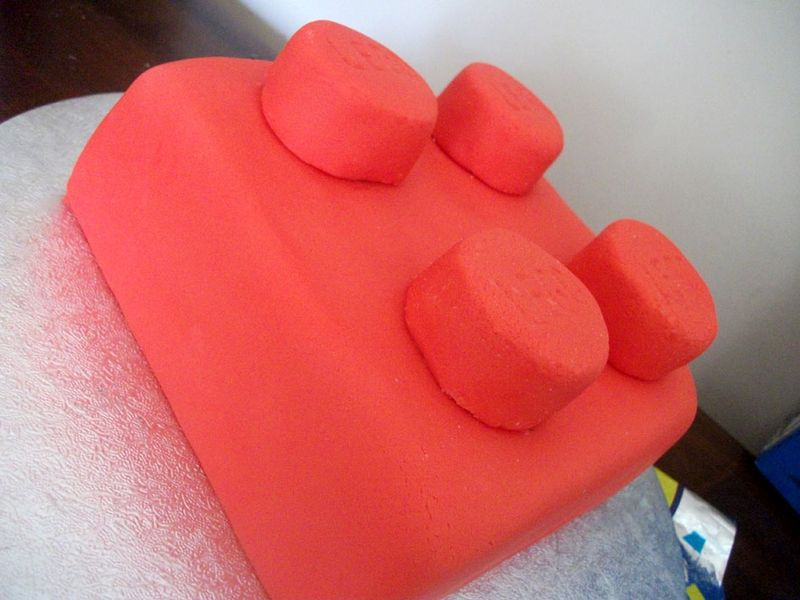 Aidan loves Lego with a passion and I was inspired to have a go at a Lego cake after seeing this brilliant and much, much more sophisticated one. I made 2 large rectangular cakes and cut 3 square pieces from them which were arranged one on top of the other and sandwiched together with strawberry jam and buttercream. From the leftover sponge I used a circular pastry cutter to cut the 4 discs to go on top (mini-rolls might be a more convenient option for this?) and covered the square and the discs separately in red ready-to-roll icing before sticking all of the parts together with buttercream to make the lego brick. Lastly, usingthe end of a candle holder I  imprinted of the word 'LEGO' on the top of each disc and then stuck the 5 candles into the cake. Hey presto one very happy 5 year old lego-fan.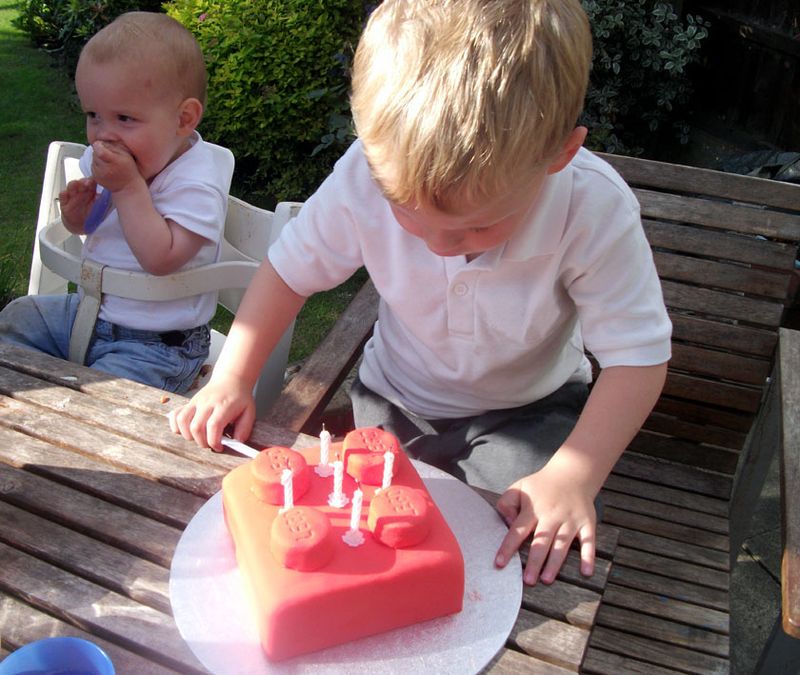 I was pretty pleased with my cake efforts for Aidan, no chance of getting my rustic achievements out of perspective though - look at what my mum made from sugarpaste to decorate the top of my mother-in-laws cake.