It was just before bedtime one night when Aidan decided he no longer wanted me to provide his morning snack but wanted instead to get toast from the 'big hall' with some of the other kids in his class. That meant he needed something to keep his snack money in and so after a rummage through the scrap bag and zip drawer I hit the sewing machine to make this little purse wallet.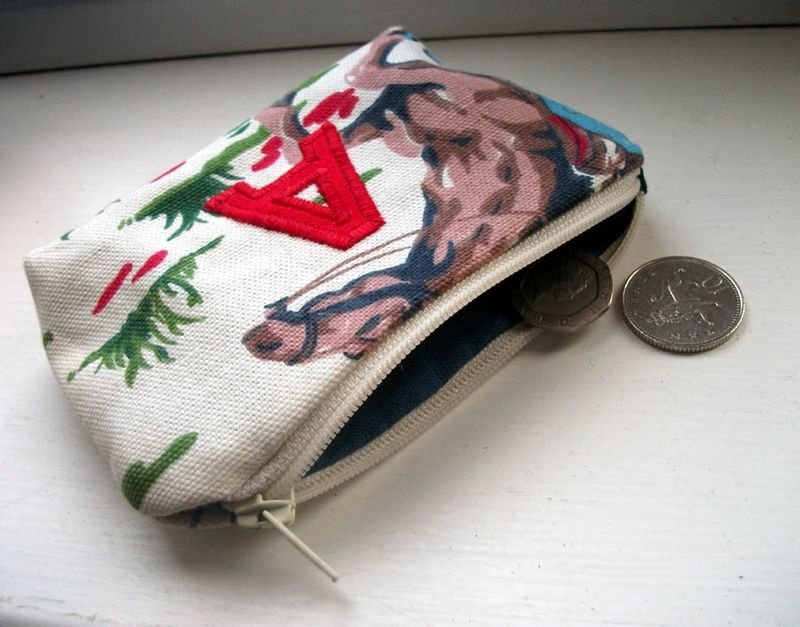 I appliqued the letter 'A' on to help prevent it going missing.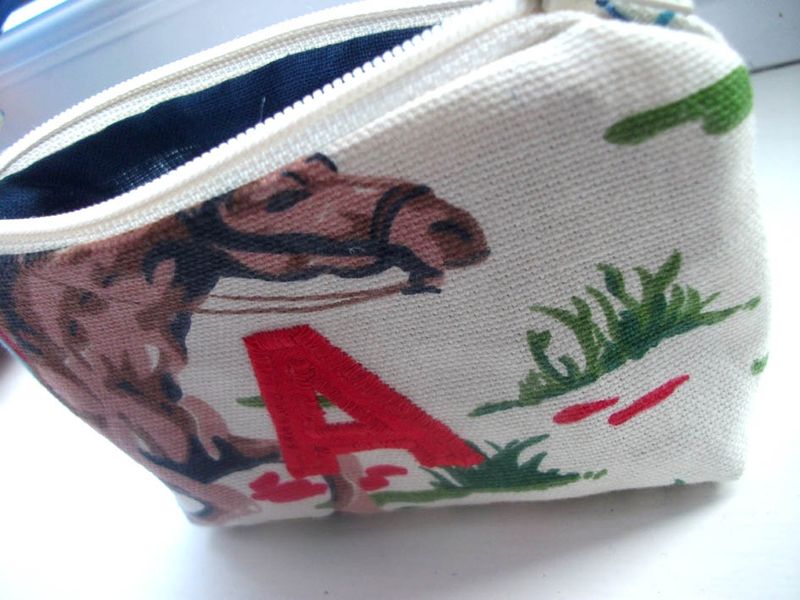 It's a wallet though ok. Definitely a wallet. Not a purse.