I've been in a freelance fallow period lately and so prevented my hands from becoming idle (or directed towards admin or housework, urgh) by using the time to catch up on some personal sewing projects that have been stacking up.
One of our wardrobes has had a pile of pillows and the spare duvet stuffed on top of it for as long as I can remember. The bedding gets dusty, often the pillows drop down or a corner of the duvet flops over the side preventing the wardrobe doors from closing. It's pretty minor in the irritating/visually unsatisfactory stakes but even so it's been on my mind to make some bedding bags to sort it out for a while. So I made a pair, one to fit a double duvet and two pillows that can be grabbed whenever we have people to stay and a smaller one to store the random assortment of pillows and extra blankets we have.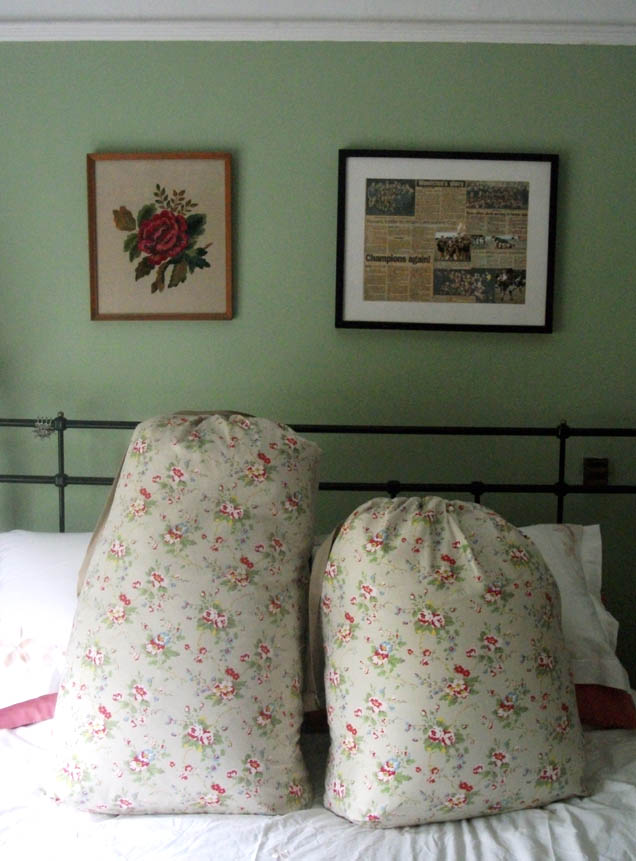 The fabric is an upholstery weight Cath Kidston print that I've had hanging around for a while. It's not a design I would automatically go for but it was a roll end on a market stall that was such a steal I had to buy it and it's perfect for this.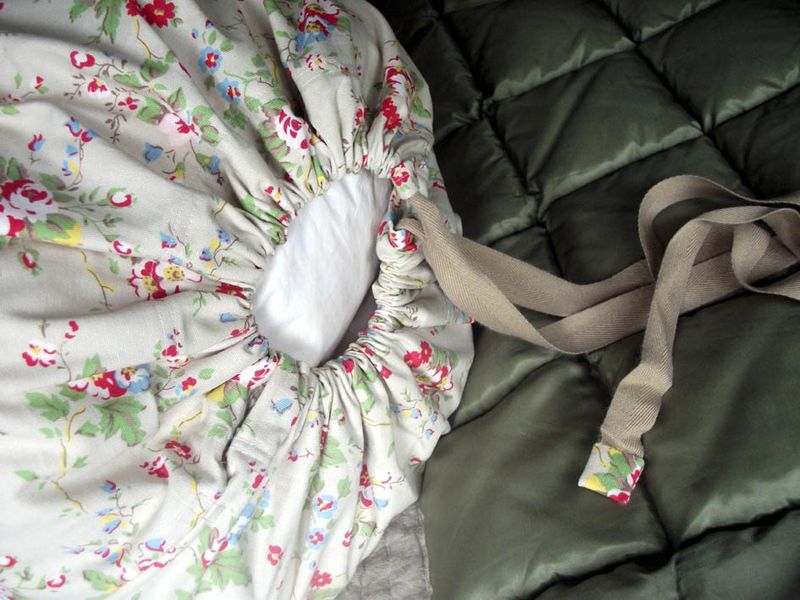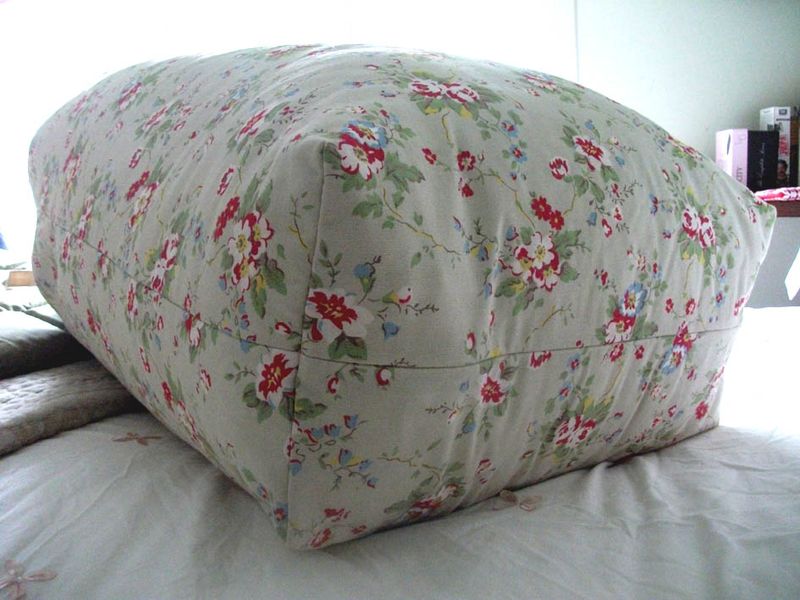 Each one is just a simple drawstring bag, made from two rectangles of fabric. The channel to house the drawstring was sewn along the top of each side first, before sewing them together to make the bag and squaring off the bottom corners to give it a flat base. Job done, although we could do with another one  to store a single duvet and pillow in ready for when Aidan has a friend to sleepover, but that can wait.
I love a storage solution.