A couple of weeks ago I received an email asking if I would make a personalised tea cosy like this one made for a good friend as a wedding gift last year.
Despite thinking I know far better than most of the candidates on the Apprentice with their "if I was an apple pie I'd be made of oranges" type proclamations (who doesn't?), I know I'm not much of a businesswoman. I sort of feel this has been illustrated by recieving an order for something that wasn't actually on sale...
Here is the finished cosy, destined for the top table of a vintage-tea-party themed wedding.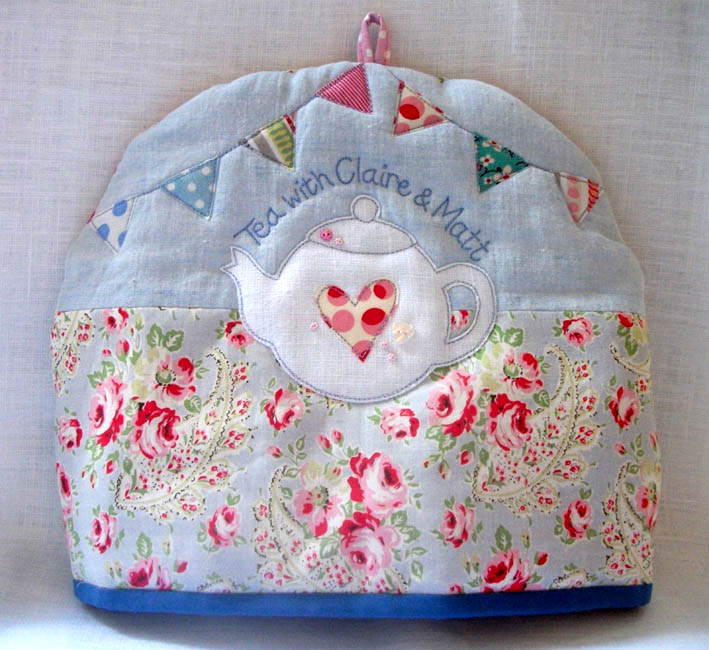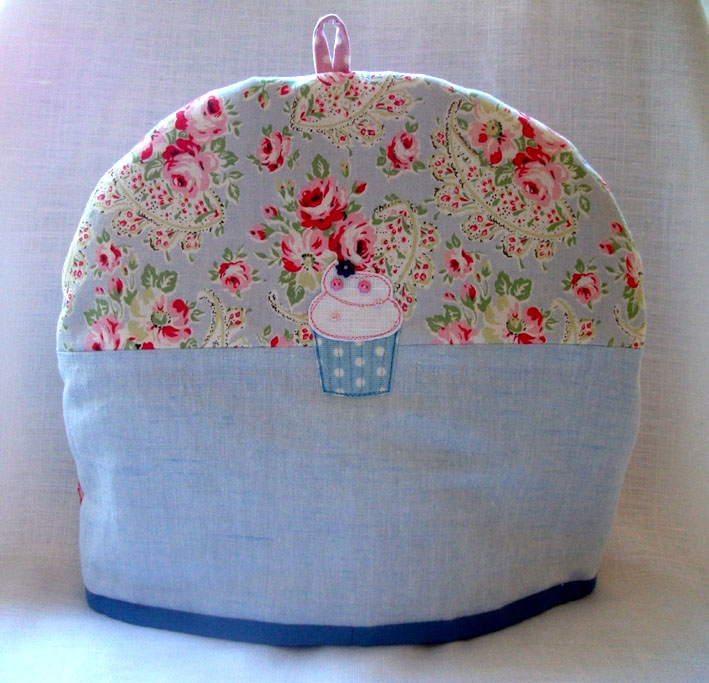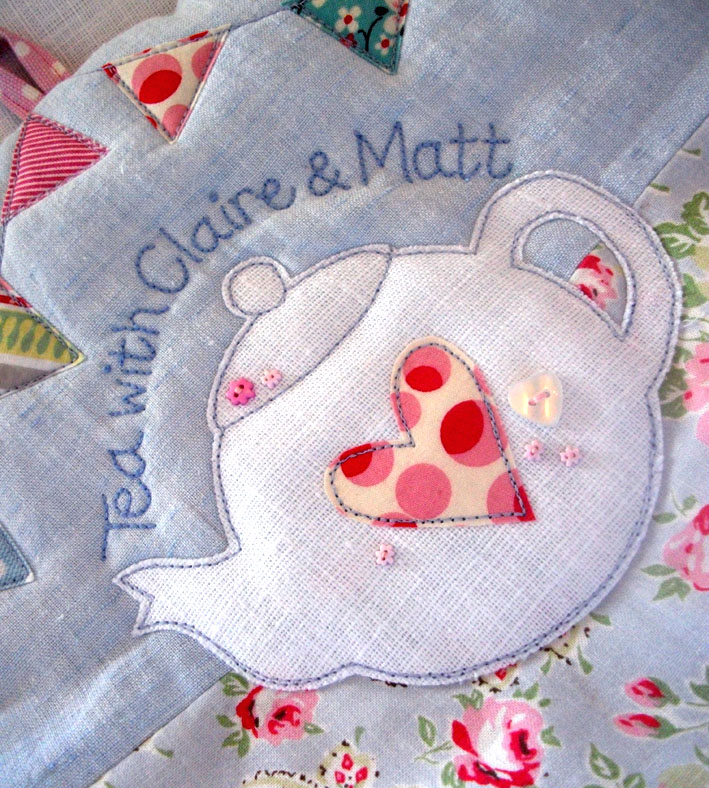 Good luck Claire and Matt!